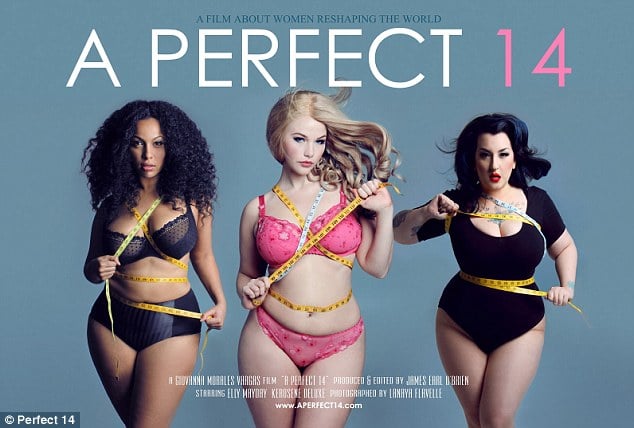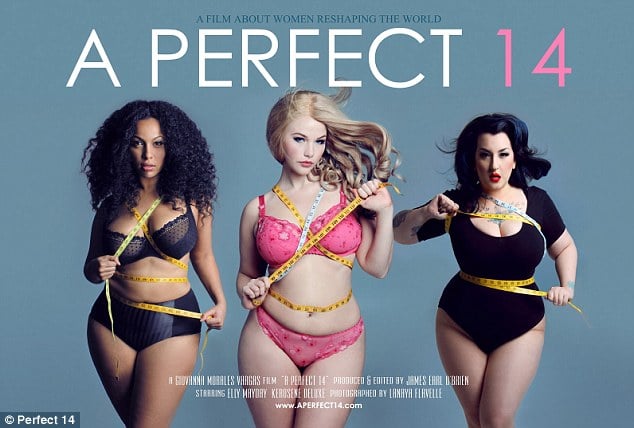 Canadian filmmakers James Early O'Brien and Giovanna Morales Vargas have come out with a new documentary, A Perfect 14, which they hope sheds light on the dark side of plus size modeling.
The film follows three plus size models, Elly Mayday, Laura Wells and Kerosene Deluxe who stand out in stark contrast to their size 0 colleagues in the high fashion field as the filmmakers attempt to document the real life struggles of the women as they seek to make names for themselves.
The film openly depicts the constraints the women are forced to deal with, including the restrictive beauty standards as perpetuated by an 'equally narrow minded media.' And how that in turn serves to often belittle the women who are forced to contend with the fashion industry's unforgiving treatment of women with curves  along with a complicit media.
Along with interviewing the models, the film's creators also spoke to modelling agencies, fashion photographers and designers to shed light on the public's wrapped perception of body image and what is considered beautiful.
Described in the film as one of Canada's fastest rising plus size models, Elly Mayday had her share of struggles, including a cancer diagnosis at age 25.
Faced with rapid weight and hair loss, the budding model was forced to put her dreams on hold, but after beating the life-threatening illness, Mayday went on to prevail, signing a lucrative contract with a prestigious New York City modeling agency.
In the film we get to see while Mayday has frequently been complemented on her 'pretty' face she has also had to contend with hostile reproach towards her body weight and how that in turn demoralized her.
During the film, we find out when Laura Wells, a voluptuous brunette from Australia was first approached about modeling she had serious misgivings as a result of being constantly reminded that her figure did not look like the 'norm.'
Kerosene Deluxe reveals how she was bullied by boys at school and the shame that brought her. As a teenager, she was sexually assaulted by three of her tormentors, who told her that by the time they were done with her, she would no longer be 'fat.' 
As an aspiring model, Deluxe was told by people in the industry that with her short stature and full figure, no one would ever hire her, but she had the last laugh by building a successful career in fashion.
In the trailer, one interviewee is quoted as saying, 'Weightism is pretty much the last acceptable version of discrimination.'
Another fashion industry insider takes issue with the use of the term 'plus size.'
'It's an exclusion term… it doesn't really mean anything. Plus what?' she says.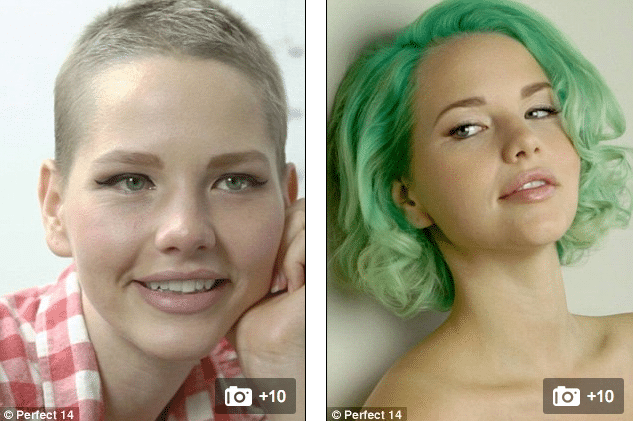 And then there's the following reflection below courtesy of one of the interviewed models which drives home the message of the filmmakers: 'It's important to love your body because you have to live in it,'
 'It should be your world, it should be your temple, it should be loved and respected… and dressed glamorously.'
The creators of the film are currently trying to raise money on the site Indiegogo to cover their post-production expenses.
Watch the trailer below and learn more about the documentary here.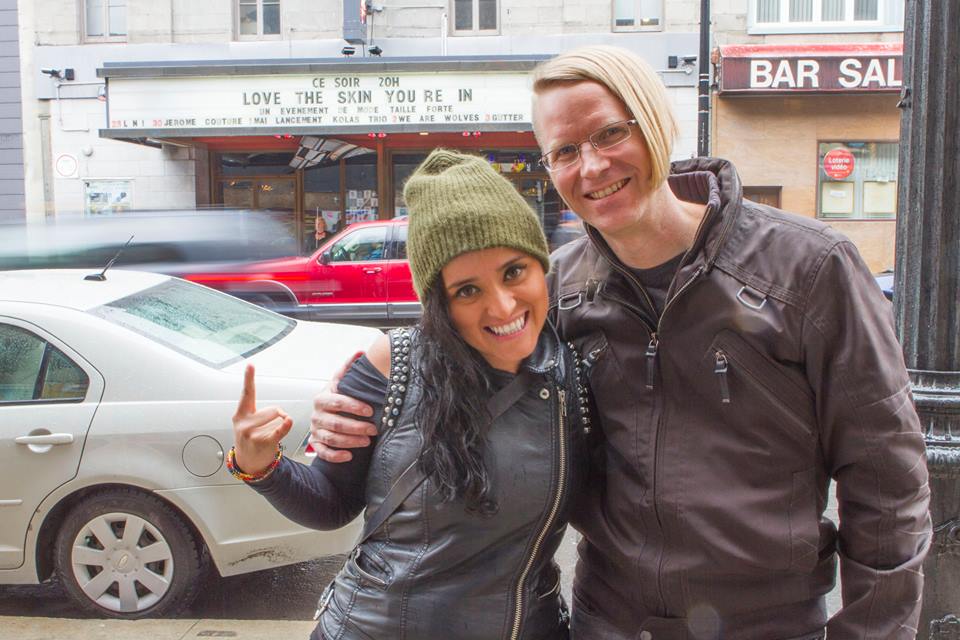 And then there were these comments on the web that made me wonder:
There is never an ideal size for every person. It is healthy to celebrate any size as long as you avoid making negative comments about people of other sizes.
the fact they call them plus size models says it all really, should not the six zero models be called minus sized models? In truth you don't have a normal representation of women at all, at either end of the spectrum.
To imply that obesity is a choice is a blanket insult that not only oozes arrogance/ignorance, but also shames a whole subset of people whose physical appearance is beyond their control