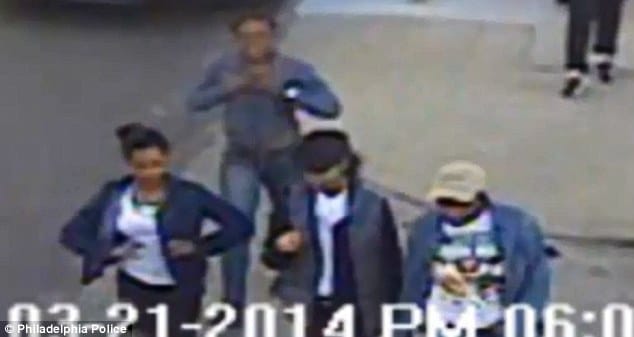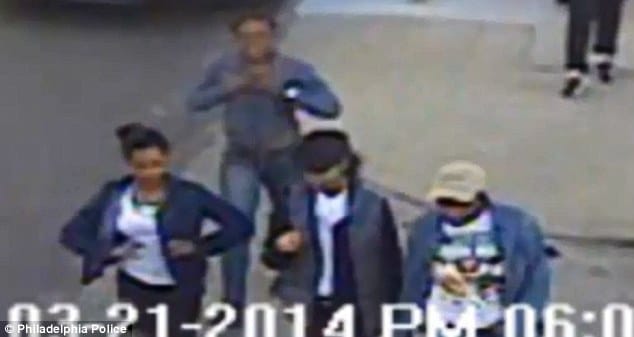 Five individuals are in custody after a female Temple University student endured a brick attack at the hands of gang of female teenagers. The juveniles told the victim and her boyfriend who was with her at the time of her assault ranged from the ages of sixteen to seventeen.
Female Temple University student beaten up by gang of children. Dislocated jaw.
Arrests of the juveniles came to be made this morning after authorities viewed surrounding surveillance video of the incident which occurred circa 6pm this past Friday off campus in Philadelphia's gritty inner city.
Investigators have told there is a significant chance four of the suspects will be charged. One of the juveniles will likely be a witness.
At the time of the girl's attack, she had been mercilessly taunted by the female juveniles before demanding that they stop.
Explained Temple University Acting Executive Director Charles Leone: 'That's when she turned around and pushed them back, told them to stop,'
But rather than stop the juveniles persisted until one of them struck the female Temple University student in the face with a brick.
Told the victim: 'My boyfriend pushed the girl away from me that hit me in the face and then the girl's sister came at me with a brick,
'I tried to get away as fast as I could. My teeth were halfway out of my mouth. I wasn't thinking about anything besides getting to safety.'
Reiterated Philadelphia Police Lieutenant John Stanford: 'One of the teens, they struck the female in the face with a brick, causing significant damage to this young lady's face.'
The student suffered dislocated teeth as a result of the attack after having been struck first in the head and then in the face.
Police say the juvenile who assaulted the student with the brick is among those now in custody.
Apparently after the student was attacked, two other female Temple students were attacked – one along the 1700 block of Willington Street and another on the 1700 block of Cecil B Moore. In both instances the group allegedly punched the victim before fleeing.
Police say the group then boarded a bus and fled the area.
Since the revelations that the perpetrators of the crime were of minority race and the victims of white Caucasian race, calls to brand the assaults as a hate crime have been made.