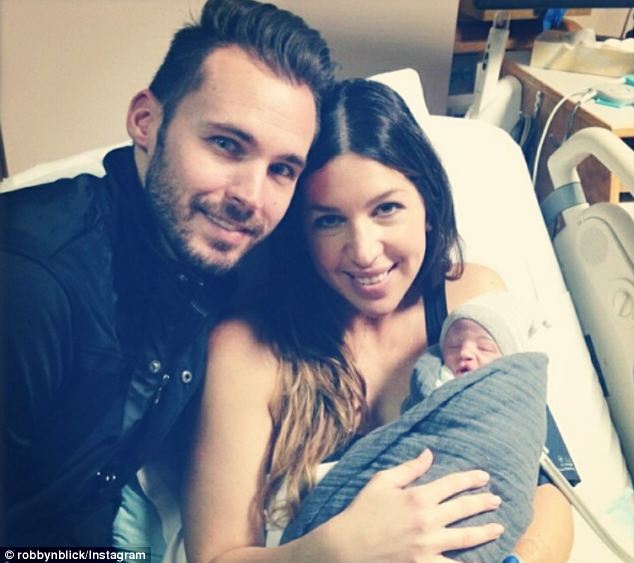 John and Robbyn Blick have have come to cherish bittersweet memories of their newly born son, Zion Isaiah Blick who coming into the world, they knew his time would be short due to a fatal genetic abnormality.
That though did not stop the family from anticipating his birth and the knowledge that they would have a very short time to spend with their new born son before nature would take him. Nature in the end came and took Zion ten days after he was born on January 21, 2014.
When Zion Isaiah Blick was born on January 11 he only weighed 4 pounds and 7 ounces.
Knowing that their new born son would only have a very finite time to live before succumbing to a genetic abnormality the parents along with their four other young sons took to luxuriating and documenting Zion's next days on Earth, knowing full well each new day would bring the family closer to his death but closer to each other, their son and their love and affirmation of god and life.
Devout Christians, Josh and Robbyn Blick rejoiced in the treasure that was their new born son, telling that the arrival of their son taught them about God's love and hope after death.
Yet it hadn't always been that way. At 2o weeks into Robbyn's pregnancy, the couple were told that their unborn child had Trisomy 18, also known as Edwards syndrome, a fatal genetic abnormality.
Some children with the abnormality are born with webbed feet, malformed ears, a small jaw or a small head, among other characteristics, and survival beyond the neonatal period is rare.
The Blicks would come to discover that their unborn son had a heart defect.
Rather than terminating the pregnancy, Josh and Robbyn overidingly chose life, with Robbyn Blick giving birth to Zion on January 11.
Told that their son could die before pregnancy the parents persevered. Told that their son could die at childbirth they persevered. Told that he could die a few moments after being born they persevered and told he could die a few short days or weeks after birth, Josh and Robbyn Blick once again chose to persevere and treasure the gift that was their son. Such are the bittersweet and growing pains of a life worth living and having, even for just one more day, or as in Zion's case, ten more days…
After being doted on by his parents, brothers and members of their church, Zion struggled with his breathing and died at just ten days old.