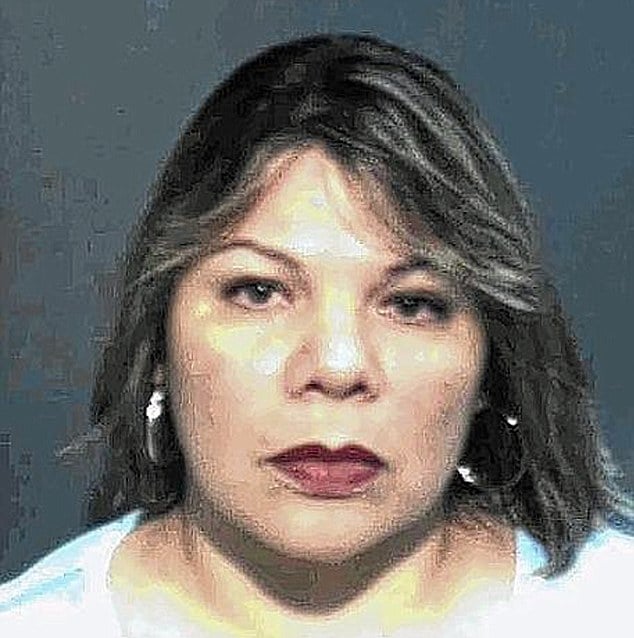 Ruth Nathalie Perkins, 42  has been accused of beating and threatening to kill her daughter's chemistry teacher over bad grades.
The attack came as the chemistry teacher, Elvira Tomlin was teaching a class of 20 students at Dr Philips High School, Orlando, Florida on Thursday.
At the time, the mother stormed into the classroom and begun cursing Tomlin in Spanish, even threatening to murder her.
When Tomlin tried to call for help, Perkins allegedly knocked her phone off the desk and slapped her cell phone out of her hand.
The teacher told Perkins to leave the room, but refused. And that's when the shit storm really got out of control.
Explains the UK's dailymail: Perkins then knocked Tomlin's glasses off her face and pushed her against a wall, scratching her face as Tomlin tried to push her away.
Two students were forced to pull Perkins off of the teacher and she left the classroom, according to the affidavit. 
For her troubles Ruth Natalie Perkins would soon be arrested in the school's parking lot.
In describing how Perkins managed to access the chemistry teacher whilst she was teaching, an Orange County Public Schools spokeswoman told parents are not required to sign in at the front office before going to their child's classroom after school hours.
Local media would report that the teacher wasn't seriously injured but her face was scratched near her left eye and her face was red, according to officials.
Told the chemistry teacher: 'I am shocked and saddened by the parent's actions,' 
'I feel bad for the students that witnessed the incident and were upset by it. I want to thank all of those that gave me their support during this difficult time.'
Perkins was held on $10,000 bail, but has since bonded out of the Orange County Jail.
She has been charged with aggravated battery on a public or private education employee.
Then there were these comments on the web that made me wonder:
What a role model for her children….I think she should be prosecuted to the fullest extent!! It's a sad day when a teacher can be beaten at school in front of her class! Put her in jail with a couple of hardened criminals..let her share the the feeling the teacher must have shared while she was being bullied!
I'm sure the lazy sack of feces of a teacher deserved it. How rude was she to the student or the parent? Nobody thinks of that. Teachers are so overrated as humans. She deserved the whooping, for sure.
She needs to spend time making her kid study and get those grades. It's not the teacher's fault and kudos to the teacher for grading on the work actually done….not just pass out "feel good" grades.