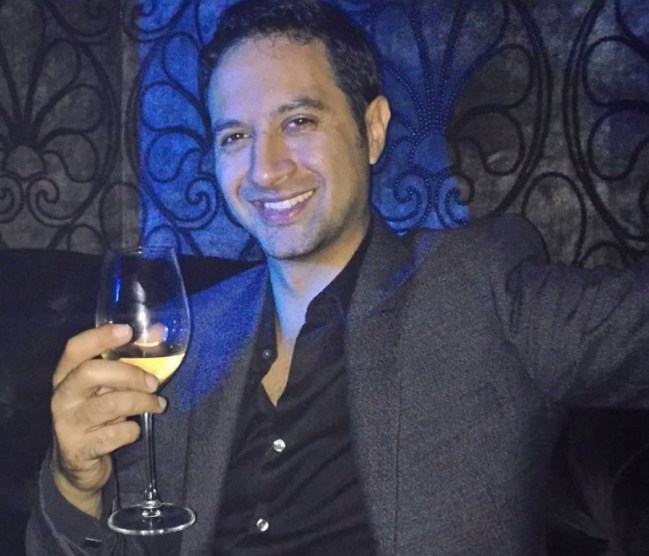 Jason Payne a 35 year old software consultant has come to be on the receiving end of his own joke, after a UK Hilton hotel banned him for life for what they deemed an abusive joke.
Not thinking that a joke he had made on the hotel's online booking site would be noticed (then why leave it?) Jason Payne had made what he thought was a harmless joke in response to a question about pets.
Asked if he had pets, the software consultant wrote: ' a large snake in my trouser,' adding 'hope that's ok.'
Unfortunately for Jason Payne, he would find that it was not ok.
Upon initially checking into the Hilton Basingstoke on February 8 he found to his amusement the tending hotel receptionist started laughing.
Told Payne: 'The woman at the reception just suddenly burst out laughing hysterically and appeared very amused,'
'I had no idea why and then she read the comment to me … Her colleague then also laughed.'
Thinking nothing of the incident, Jason Payne, who was staying at the hotel for the night for a friend's birthday, would later after having checked out receive an email advising him that the hotel had banned him for life from staying at the hotel.
Cathrin Wurst, the hotel's front manager in her correspondence with Payne, wrote to tell that  staff had been put in an ' uncomfortable situation', and said the hotel was unwilling to accept 'abusive language.'
Told the email: 'After your recent stay with us here at the Hilton Basingstoke Hotel, I am sending you this email in regards to comments found on the booking.
'As an employer, we are not willing to accept that our team members are ever put in an uncomfortable situation, due to the abusive language a guest uses talking to them, writing to them or even on the booking form they fill in online.
'As you will understand, the booking comment made on your booking: "There's a large trouser snake in my trousers. Hope that's OK" is neither appropriate when making a hotel booking, nor is it funny.
'At reception, the team members are required to confirm any requests or comments the guests have made in their bookings, which means any comment you make will most definitely get read (out), and I cannot interpret putting a comment like this onto a booking in any other way than trying to embarrass the person who will read it.'
'As a hotel, like any other employer, we do not accept this kind of harassment of our team members and I would therefore like to let you know that we will not be able to accept any future bookings from yourself.'
Asked if he felt rebuffed after the ban, Jason Payne unapologetically  told: 'I think she's a fuddy-duddy, taking really what was a puckish remark far too seriously, and she has no sense of humor.
'I find there is a universal sense of humor when the context is just a bit of a laugh, whether clean and witty or puckish innuendo… Unilaterally declaring the comment not funny is a bit imperious and gratuitous. The comment was a bit of Austin Powers-style sophomoric banter which regularly draws laughs.'

Adding: 'The only person who was ever going to see it was an adult, and they are exposed to far worse than "There's a snake in my trousers".'
In a statement, the hotel chain confirmed the incident took place and said the decision was taken 'at the discretion of the hotel team'.
The statement added: 'Hilton Basingstoke continues to operate a legitimate pet-friendly policy, and the guest is welcome to check in at the many other properties in the Hilton Worldwide portfolio.'
What do you think kids? Did Jason Payne cross the line, was he verging on being sexist and misogynist under the guise of having some simple fun? Or is he right to say his comment has been taken out of context?