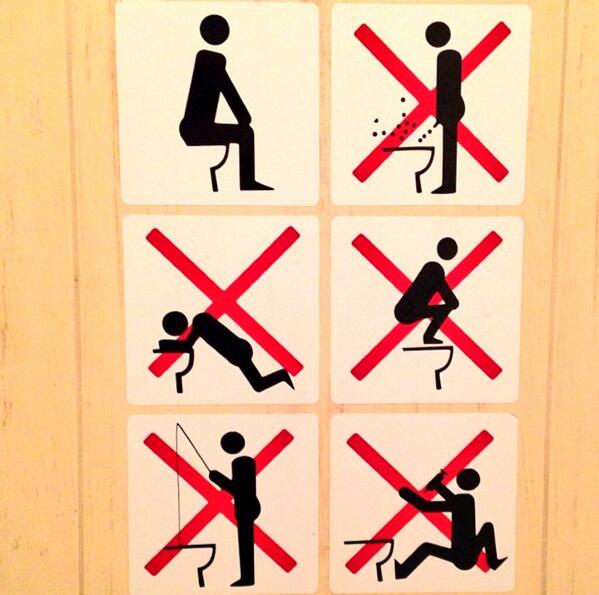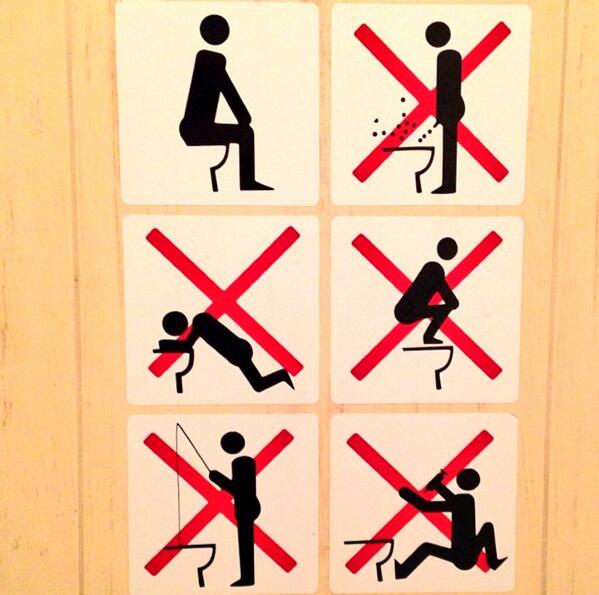 In anticipation of the upcoming Winter Olympic games, organizers have taken to reaffirming the rules of conduct for the Sochi Bathrooms. And as the above image shows, they couldn't be any clearer as to how organizers are expecting attending to behave.
As one can see, shitting over the toilet as opposed to in it is a definite no no, as is fishing, flushing alien objects and of course vomiting. Also if one looks carefully there is a box advising athletes and spectators not to do drugs.
Peeing is also mandated to be done into the toilet as opposed to around  it, over it or away from it.
The above comes courtesy of Canadian snowboarder Sebastien Toutant who had recently arrived in Russia ahead of the games. Let's hope he's resisted the temptation to go fishing in the bathrooms yet.
The games are set to take place from February  7 to 23.