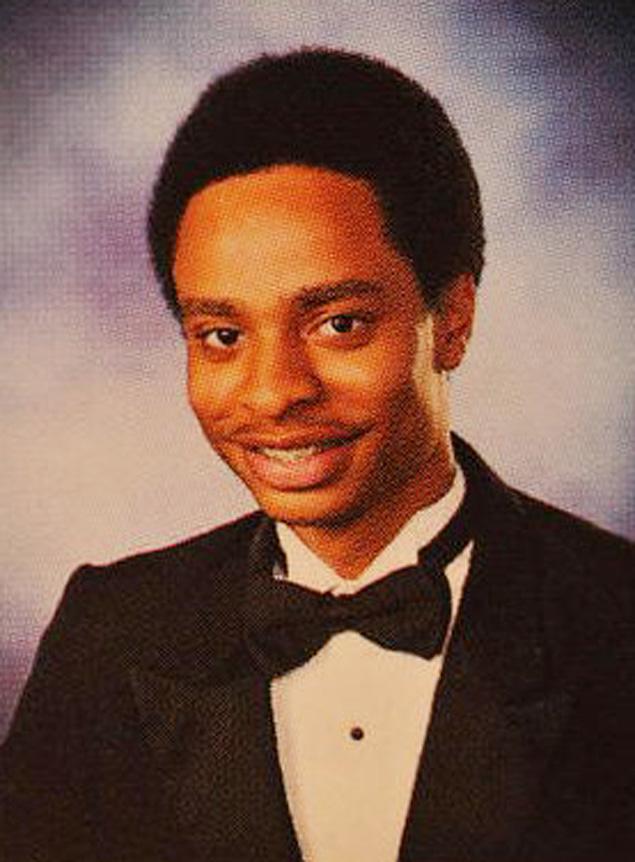 Authorities are still trying to make sense of yesterday's carnage which saw Columbia, Maryland Mall shooter, Darion Marcus Augilar gun down two workers at the Zumiez skate shop before turning the gun on himself.
At the time of the murders Aguilar was said to be carrying an array of crude homemade explosives, causing the bomb squad to be brought in.
Authorities have told they don't believe Augilar had any relationship with his victims, a single 21 year old mother, Brianna Benlolo and 25 year old Tyler Johnson.
Offered Howard County Police Chief Bill McMahon: 'So far, our investigation has not shown a relationship. I'm not saying that it doesn't exist. We are focusing on any potential relationship, not one victim over the other.'
What is understood is that the 19 year old Maryland Mall shooter had no criminal history as an adult and had bought the 12 gauge shotgun he used to commit the murders legally early in December. It is not understood why Aguilar may have chosen to acquire the shotgun and how he came to legally acquire it.
Despite interviewing family and friends of the victims and the assailant, authorities tell that they have yet to establish a motive for Augilar's shooting spree.
Video surveillance established that Aguilar arrived at the mall at 10.15 Saturday morning via taxi, when at 11.15 am he descended from the upper floors into one of the galleries and started shooting.
The shootings, which left five other people injured, ended a violent week which saw shootings or gun scares at American schools or shopping centers — ordinary places where people once felt safe.
Darion Marcus Augilar's mother in turn has told that she was shocked and dumbfounded by the murders, describing her son as 'a gentle, sweet kid' who was never been interested in guns.
Told the mother:  'If you were to go in his room you would see what a gentle sweet kid he was,' she said, adding that he was a vegetarian because he was concerned about animal welfare. 
'I don't know what happened, I really don't. It's so unusual, you can talk to any of his friends and find out what a gentle person he was. 
'I don't know, he's never had a gun before, never been interested in guns or anything like that. I just don't know what happened, I just don't know what happened.'
A friend of Aguilar's, Elis Cropper told the assailant worked at a local Dunkin Donuts where he had recently gotten a promotion and had been planning on enrolling in college.
Told Cropper: 'Darion was a good kid,'
'I don't know what happened … Darion is quiet, kept to himself. Nice, normal, calm demeanor.'
Authorities have since disclosed at the time of the shooting, Aguilar was meant to open the Dunkin Donuts where he worked.

Aguilar lived with his mother at a rented two-story wood-frame house in a middle-income neighborhood called Hollywood, just off U.S. Route 1.
The home tell authorities is in  a neighborhood that features many college students who attend the nearby University of Maryland. It has been confirmed that Aguilar was not a student there.

Dana Tofig, a Montgomery County schools spokesman told that Aguilar graduated in 2013 from James Hubert Blake High School in Silver Spring.
Told Tydryn Scott who was Aguilar's former lab partner in science: 'It was really hurtful, like, wow — someone that I know, someone that I've been in the presence of more than short amounts of time. I've seen this guy in action before. Never upset, never sad, just quiet — just chill,' 
 'If any other emotion, he was happy, laughing.'
Another individual with whom attended high school with Aguilar told that he was an avid skateboarder. Perhaps by coincidence or not, the murders would go on to take place at a skate store at the mall complex.
To date Howard County Police Chief Bill McMahon has told that police served a search and seizure warrant at the Aguilar's house and retrieved documents, computers and other potential evidence, including a journal.
In that journal, Aguilar 'does express some general unhappiness with his life, but I really don't have any other information about that now, the chief told.
The mall is expected to reopen Monday at 1 p.m. ET.
Then there was this comment on the web that made me wonder:
This is really starting to sound like a case of "***I want my suicide to be highly visible — so people will know who I was" .
IF no other relationships can be uncovered — the highly visible suicide seems to be the only real answer. AND ——– *IF* that turns out to be the case — another example of our failed mental health care system.
Notice he legally purchased the gun used — passed a background check and everything. 
There are no laws — in effect or proposed that would have stopped him.