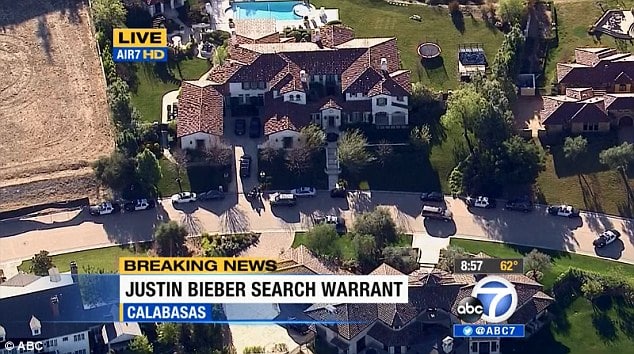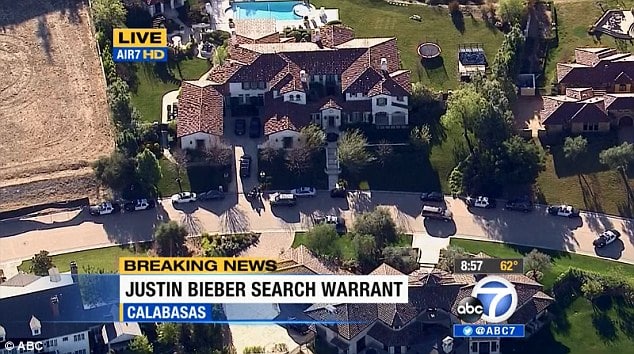 Justin Beiber stands the very real possibility of being deported to Canada following a vicious egg attack on a neighbor's house.
The Ontario, Canadian native who is currently in the US on a work visa is facing possible felony charges which hypothetically could see his visa revoked and his ass sent back home.
Told a source to radaronline: 'If Justin is charged with felony vandalism and convicted, it's very likely his work visa, allowing him to live in the United States, would be revoked,' 
'It could be categorized as a crime of moral turpitude under United States immigration law.'
According to reports, our collective hero caused more than $20,000 in damage during the vicious egg attack last Thursday.
In California, if the damage is greater than $400 it becomes felony vandalism – a crime which could land Justin in prison. Yes kids, I'm preying too.
Police officers raided the 19-year-old's Calabasas, California house on Tuesday to seize surveillance footage following the neighbor's assertion that Bieber pelted his house with up to 20 eggs.
Along with the retrieval of surveillance video, TMZ tell that our hero's cellphone was also taken during the raid to search for any incriminating text messages.
Kids any idea what Justin could have texted? A ten pack of organic brown eggs to go? 17 eightball phone tickets on the hop? Where's that bixch Selena?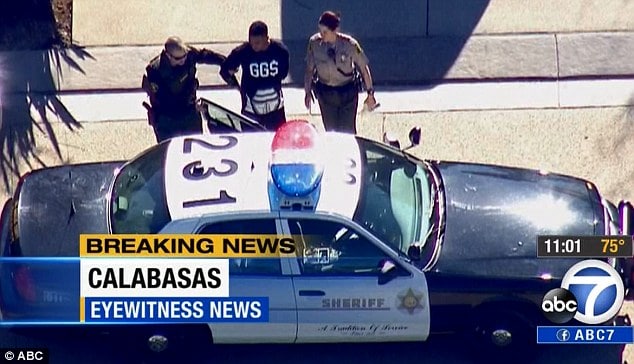 Naturally our collective hero is said to be concerned about references to drugs on his phone. But even if police do find mention of drugs, Justin can't be charged without physical evidence, reports TMZ. Yes kids, the world is deeply unfair.
Adding to the egg bonanza are concerns that errant naked pictures could leak. Naked pics of whom have yet to be disclosed.
Meanwhile, Justin's good friend, rapper Lil Za, has condemned the media (join the club bixch) following his arrest during the raid.
The 19-year-old was taken into custody for alleged cocaine possession, and was later re-arrested for reportedly breaking a phone that same day while in jail.
Tweeted the rapper: 'Honestly, the media is making me someone I'm not. But only those in my shoes can relate. These ppl get paid to make you look bad,'
'Some stuff I've done has been wrong yes. but look at the position I'm in and the color of my skin. Cocaine? Really?'
'All this time I was home in tx nobody gave a f**k about what Za is doing ..soon as he gets to La he's all over the news.'
Kids what do you think is the media making Lil Za something that he isn't or something that he really is in real life?
A representative for the Los Angeles County Sheriff's Department confirmed the arrest for felony drug possession to TMZ, and said the cocaine was 'in plain view' during the raid.
Officials say Justin was 'not connected' to the cocaine. Never mind the white dollar bills being passed on Bieber's platinum tinted drink trays.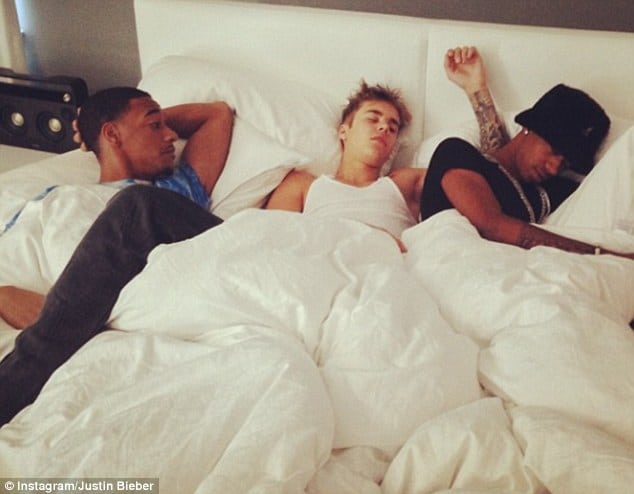 Interestingly Radar reports that Lil Za, real name Xavier Smith, has been 'living at Bieber's Calabasas home for months.' Which might explain the white haze residue wallowing in the Californian air as cops descended.
According to the affected neighbor, the entire front of the house needs to be re-plastered with Venetian plaster, which will cost around $15,000. An additional $5,000 will be needed to to repair the entryway, including re-staining the doors. And another million to deal with the shock of being subdued by white haze in the surrounding periphery.
According to reports our collective hero has yet to reach out to the neighbor and apologize or offered to foot the bill.
Reports go on to tell our collective hero has frequently upset neighbors with noisy house parties and speeding in recent months.
Of course that shit might change if our collective hero gets a one way pass back to Canada…