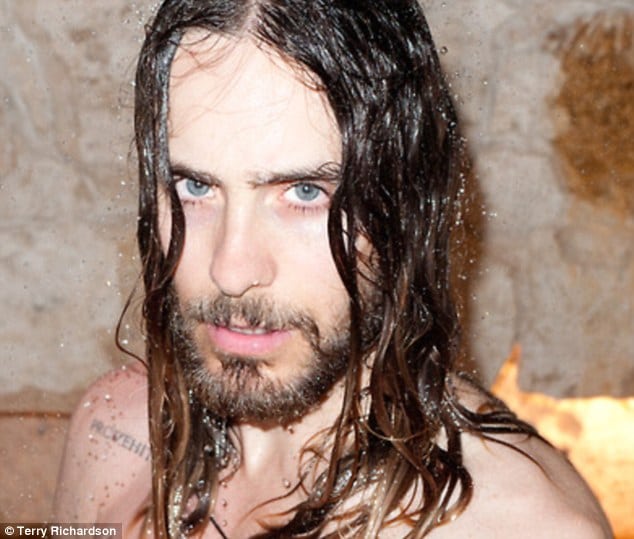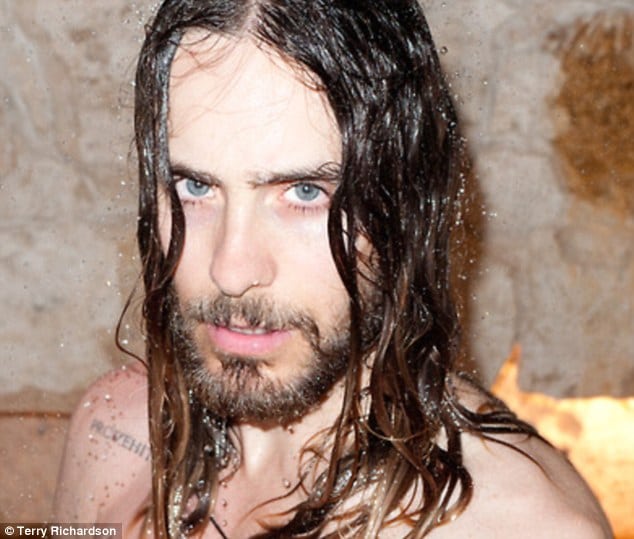 Miley Cyrus topless courtesy of Terry Richardson.
Candy Magazine: Here is Jared Leto in more drag.
Jared Leto wants you to know he can officially make you cry just by just looking at him.
Ashley Sky is topless in Terry Richardson shoot.
Alessandra Ambrosio gets very slinky with Terry Richardson.
Lady Gaga and Terry Richardson join forces for another gimmick: CAKE.
Here's Lady Gaga topless with Donatella Versace and Terry Richardson.
Terry Richardson has some outtakes from his nude Hipster shoot for Purple Magazine.
In a new photo shoot courtesy of Terry Richardson, Jared Leto becomes the personification of masculine wet dream personification.
Sufficiently buff after losing weight for his recent role as a transvestite in Dallas Buyers Club, Leto was keen to flex some muscle.
Who though it seemed was more keen to get the buff in action was photographer Terry Richardson who chose to portray the actor/singer in a series of tantalizing nude/semi nude portrayals flexing his male prowess. From side kicking, lifting weights and showing off his torso's tattoos. Whatever wet dream works in proving one's masculinity.
The actor has made a name of himself often playing effeminate characters, choosing this time to have his masculine visage be the calling card for the latest photo shoot.
The photo shoot comes after the actor told during this weekend's Golden Globes that he wished to clear a few things up: 'I did not ever use any prosthetics in this film. That tiny little Brazilian bubble butt was all mine.'
Which just might be the actor's way of telling Terry and the world: 'I'm in need of some man action.'
Added the actor, who is keenly aware of his image and perhaps sought to distance himself from suggestions that he wasn't as masculine as he ought to be:
'It was a very transformative role, I had to do a lot of things to prepare. One of the things I did was wax my entire body including my eyebrows,'
'I'm just fortunate that it wasn't a period piece so I didn't have to do a full Brazilian [wax].
'Ladies, you know what I'm talking about though…and so do some of you men, I think.'
The actor then went on to add some gravity to his speech:  'This is incredible. I didn't make a film for almost six years because I was pursuing other dreams and I just have to say it's more than an honor to come back and have this love and support and I never expected it and never even dreamed of it.
'I want to thank my team for making this so fun and giving me this incredible life, and to the Rayons of the world, thanks for the inspiration.'
And perhaps a little love and thanks to Terry Richardson for bringing out the man in him that society so desperately wants to see in effeminate actors lest they get too carried away….