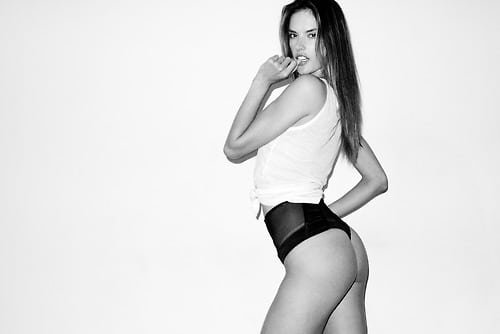 It's time to be sleazy (again)…
Kids to be honest I always get a kindred smile when uber hipster photographer Terry Richardson takes to photographing his usual crop of high end models, actresses and pop divas. The operative words are always 'panache' and 'slinky sleazy.' But really would the world want to have it any other way?
That said here are a sampling of some photos Terry posted on his tumbler diary, starring fame media model whore Alessandra Ambrosio.
You know where to find the tissue paper…