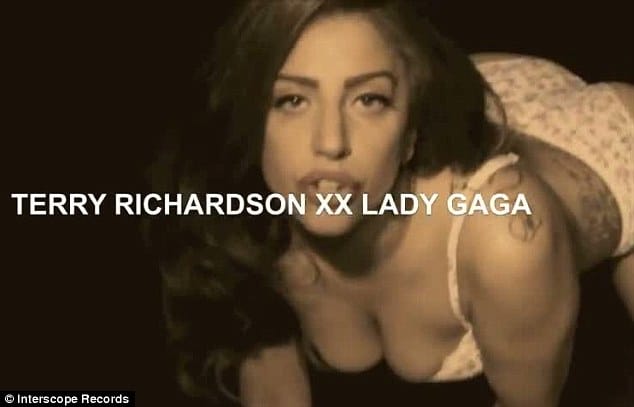 All them clever devices one can keep coming up with to get noticed.
Direct from the wet dreams of Lady Gagaand Terry Richardson's wet loin comes the newest installment of their collaboration interestingly titled CAKE, short for 'Can A Kreep Excite?' And the answer of course is as long as there's enough titty and shit floating in the background, not that Terry would have it any other way.
But this being a Lady Gaga and Terry Richardson coming along for the nightmare ride production, controversy is sure to follow which of course is the whole point of the exercise, Can A Kreep Excite?
The video as shot by Lady Gaga's scumbag accomplice Terry shows our heroine kneading the floor on all fours in underwear that's held together by paper thin string ready to implode whilst that bixch looks seductively in to the camera 'Can a Kreep Excite?'
In one  fleeting shot, our heroine is seen bending over in the bath as she spanked by a brunette, as another woman looks on. Which is exactly what happened the night before to Terry when he bent over the family bath tub (don't worry Terry, Scallywag loves you).
Then in another sepia shot, our homecoming Queen is seen attempting 'twerking', a popular dance in hip-hop culture, in a skimpy T-shirt, G-string and heels in a rehearsal studio. Which of course is what Terry has all his models put on before telling them to whisper 'who's your daddy?'
The hawt mess is expected to be on Gaga's forthcoming album Artpop, which is scheduled for release in early 2013.