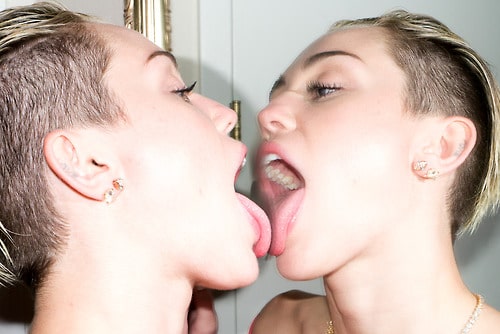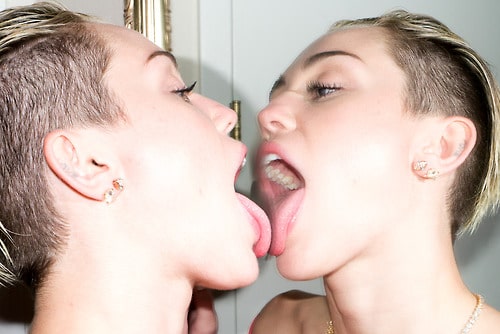 Miley Cyrus dresses as a slutty Michele Bachmann on SNL.
Miley Cyrus wears see through for SNL after party. Another disaster…
Nothing warms the heart of our collective souls than the visage of Miley Cyrus topless…yet again.
Being the master of wet slinky and half naked celebrity types, fame photographer whore, Terry Richardson decided to upload a prime selection of his recent favorite Miley Cyrus half nude takes for our collective viewing pleasure. Not that Miley of course didn't send Terry a thank you note for sharing the good shit with the world…
That said, reach out for a spare tissue, as your wet dream is about to begin.
Go here for part two of your wet dream.
Because scandalizing young women is something Miley and Terry excel at…