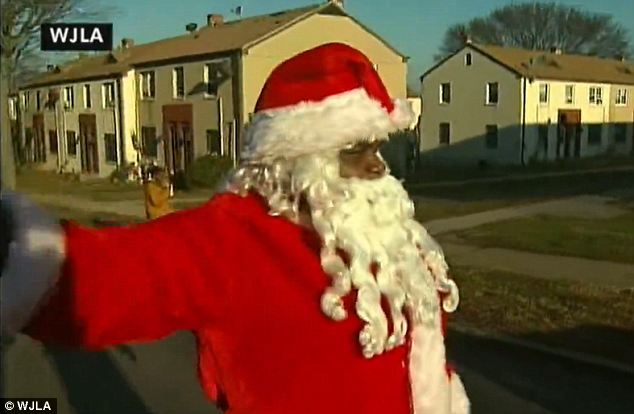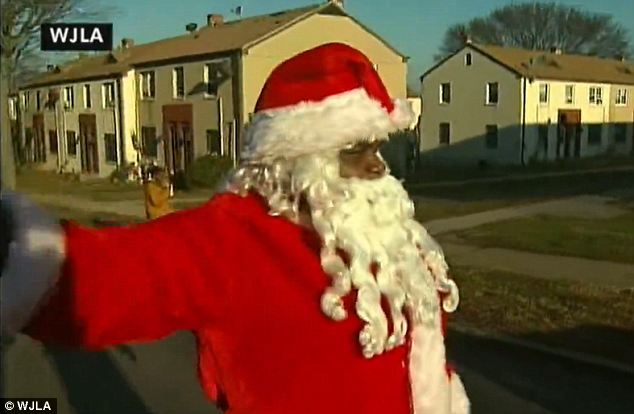 So much for Christmas spirit….
A Washington DC man dressed as Santa Claus today went on to be shot by a pellet gun whilst film crews were filming him heading out to a toy give away.
Whilst being interviewed about the Christmas Toy Drive, Santa Claus suddenly doubled up screaming in pain.
From there cops forced Santa Claus to check into hospital where Santa went on to discover he'd been shot in the upper back.
Told Santa Claus at the moment of impact: 'I've been shot! I've been shot!'
From there a crowd gathered and one female passer-by tried to locate Santa's wound.
Told one witness, J.D. Brown: "Not on Christmas! Don't shoot Santa, that's bad,"
At first glance, it did not look as if the shot had penetrated Santa's bright red coat which led Santa Claus concluding aloud that it must have been a pellet gun.
The pellet which went on to be lodged in Santa's upper back required him requiring the assistance of medics who successfully managed to remove the pellet from Santa's back.
Cops have since opined that the pellet gun shot came from a nearby 2nd story window. To date no one has claimed responsibility for bringing grief to Santa Claus.
As fate would have it, a man dressed as the Grinch would go on to take Santa's place and deliver the 1800 donated Christmas toys to as many 600 fervently waiting children.