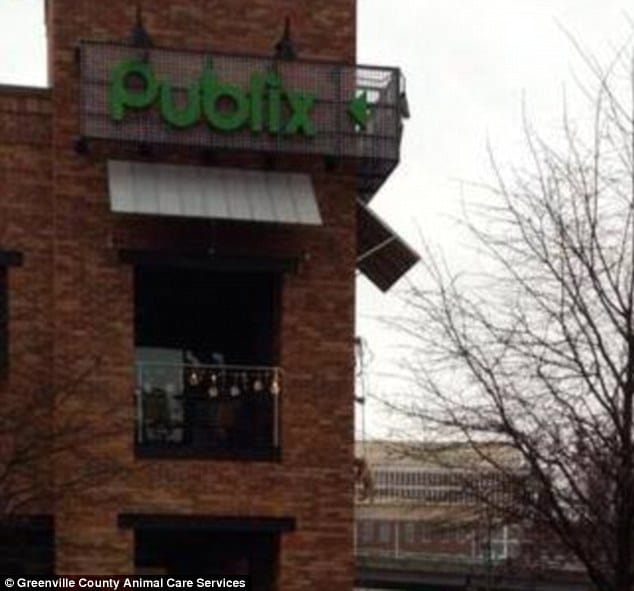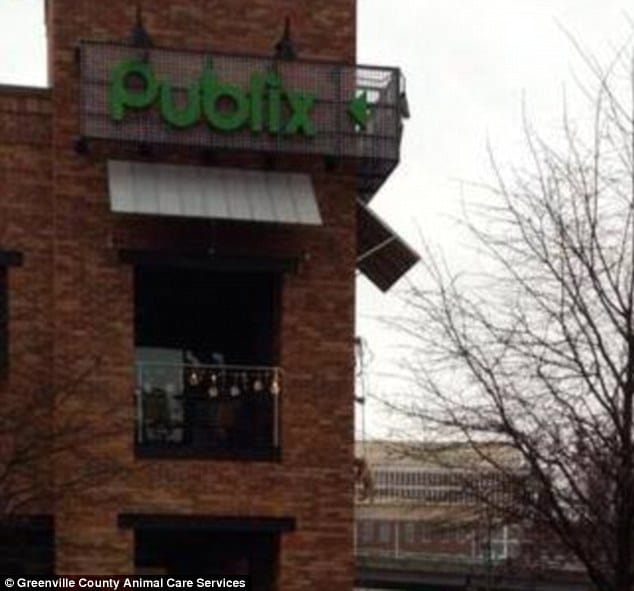 What to think what to say as the dizzy world of Tyler Smith, 23 of Greenville, South Carolina takes in a reality check….
Smith has found himself in deep shit after photographs of him hanging his dog off a balcony (off its leash no less) were brought to the attention of authorities via Greenville County Animal Care Services after the photo went viral.
Told Heather Vincelette who went on to post the photo which went viral after coming across it on facebook: "I actually posted it on Spartanburg Animal Services, with the question is this legal?" 
Upon being questioned by cops, Tyler Smith retorted it was too raining too hard to take the dog out.
Told Officer Jonathan Bragg: 'Saturday it was raining really hard during that time period and we believe he was doing it to let it use the bathroom.' 
If found guilty of a animal cruelty city ordinance violation (that's right kids, dog's lives don't merit too much shit these days) Tyler Smith faces the prospect of being fined up to $1000 and or jailed for up to 30 days.
Cops have since told that our collective hero was looking after his parents dog while they were out of town. The young man's father went on to say that he is appalled by his son's actions and in no way condones his son behavior.
At least Tyler Smith didn't get wet…