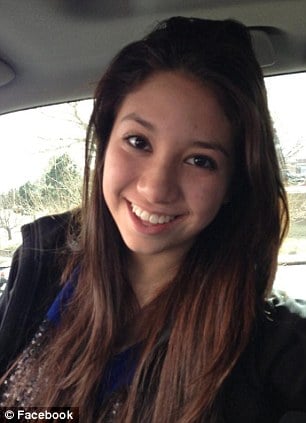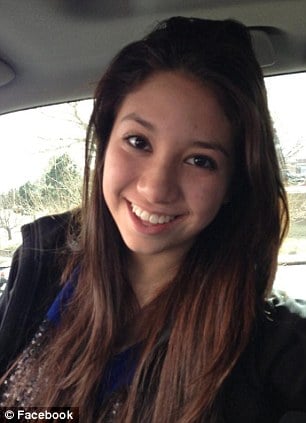 A 14 year old Colorado girl, Kiana O'Neil has been shot dead by her stepfather after she attempted to sneak back into her home.
Believed to have mistaken for a burglar, the stepfather fired a series of shots, striking the girl, which led to her being critically injured. She would go on to die as she was rushed to hospital.
Police have since told the girl was shot just before 6am Monday in the 4300 block of Ascendant Drive in northeastern Colorado Springs.
Local media tell that the case is expected to be handed down to the district attorney's office after the police complete their investigation. It is unclear at present if the father actually mistook the girl for a burglar or if he was in imminent danger.
The district attorneys office has told it will decide what charges to file against the girl's stepfather.
According to a recording of a police dispatch, Kiana may have been trying to sneak into the house through a basement window after a night out when she was shot.
'I heard three bangs,' neighbor Jani Harvey told the station KTRK. 'They weren't all right together. It was like bang, bang, bang.'
Police say Kiana was struck in the stomach and chest, and taken to a local hospital in critical condition.
Colorado's 'Make My Day' law allows residents to defend themselves against intruders.
According to highcaliberdefense.com, the 'Make My Day' law permits homeowners to fire at intruders only if they are certain the intruder will commit a crime other than trespassing. They are permitted to fire if the intruder plans to use physical force, no matter how slight.
To date, the stepfather has not been arrested.

And then there were these comments on the web that made me wonder:
Hmmmm. Not hard to guess what his under age 14 year old delinquent daughter had been doing, sneaking back into the home at 6 am. If she lived, we might have proof nine months down the track.
I don't understand why people would shoot a burglar anyway, it's just stuff, who cares about stuff, is it worth it to kill someone over stuff? If you have a gun, why not try to hold the burglar, something, but why on earth just haul off and shoot another human being. This makes no sense, people need to stop, right now
I'd be more willing to call this something other than a tragedy if the gun owner was the victim and not his 14-year-old step-daughter
Please stop turning every tragedy involving guns into a political rant. In sure he will never forgive himself if it were truly an accident as well as living with the consequences the law places on him. Guns are only tools in the hands of those that wield them. Heart goes out to that family. This time of year only makes it worse.
Is "shoot first, ask questions later" our unofficial national motto at this point?