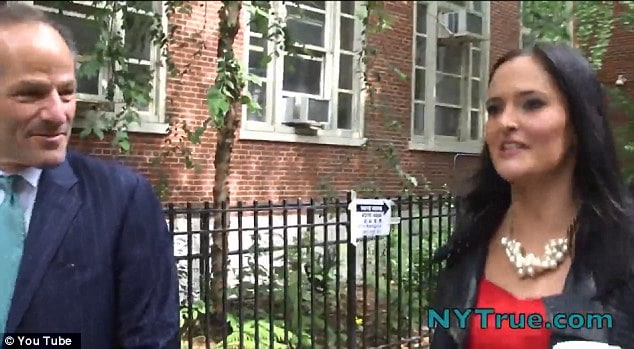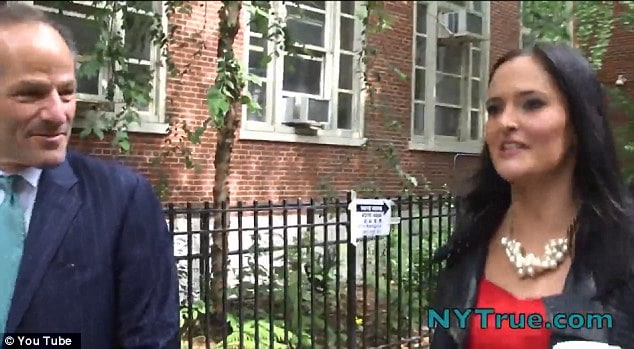 It may be Christmas and good cheer, but in one neck of the wood it's somber notions as former Governor Eliot Spitzer and his wife of 26 years, Silda are now officially calling it quits.
The announcement of their divorce came yesterday, as it was noted that the pair were no longer living together, whilst Eliot Spitzer, 54 was gallivanting about town with a new, much younger love interest, incoming NYC mayor, Bill Blasio front runner press secretary, 31 year old Lis Smith.
It's not the first time Eliot Spitzer has been surrounded by controversy, after he went on to be caught spending time with high end hookers back in 2008.
At the time, the then governor resigned after a federal bust of an escort ring tied him in as a frequent client.
The news of Eliot Spitzer's divorce comes after the nypost managed to  capture man about town, Eliot Spitzer arriving at new love interest, Lis Smith's Soho apartment late at night and leaving just before dawn, twice this week. This after frequenting near by boite Le Pescadeux.
Told Spitzer family spokeswoman Lisa Linden in a terse statement last night: 'We regret that our marital relationship has come to an end and we have agreed not to make any other public statement on this subject.' 
The UK's dailymail goes on to note that it is unclear whether the couple are already divorced or whether they are planning to divorce. Lisa Linden would not elaborate on the statement.
Multiple reports indicate that the Spitzers have been living apart for some time. Silda Spitzer was also noticeably absent from the campaign trail this past year.
To date Eliot Spitzer has repeatedly refused to comment on his personal life and says he is only staying at his parents' apartment because they are in poor health.
Despite rumors and conjecture, little is known whether the timing of Silda and Eliot's split has anything to do with the Eliot Spitzer's relationship with Lis Smith going public.
A friend of the new couple went on to tell MailOnline: 'The relationship began long after Eliot and his wife were living separately and it was not a secret to any of their friends or family.
Interestingly Lis Smith has refused to directly comment on whether or not she is in a relationship with the former disgraced governor. Can anyone guess why…?