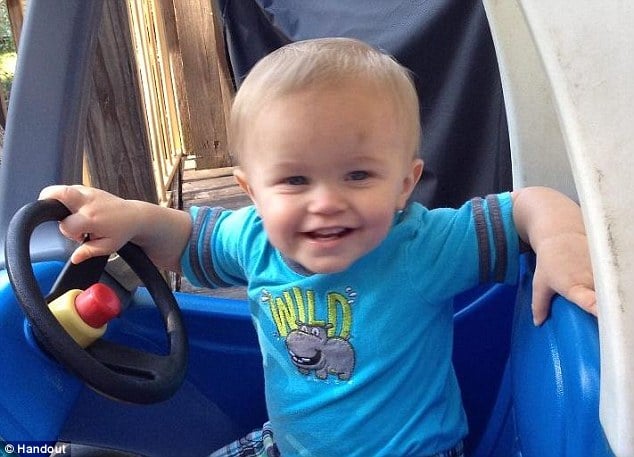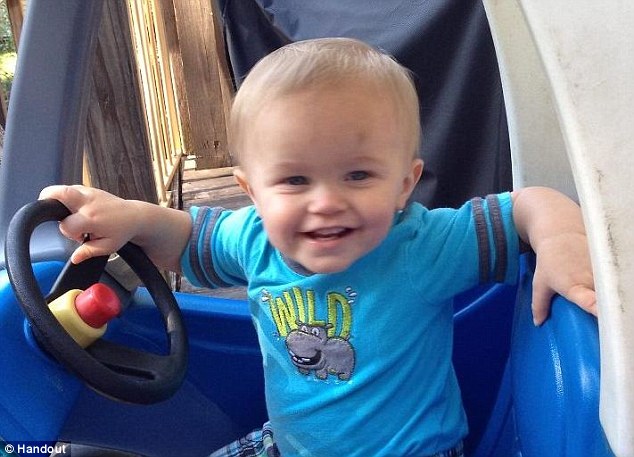 The death of Aiden Calvo, a two year toddler beaten to death has led to Georgia authorities arresting both the child's parents who have since gone on to blame each other for the brutal bludgeoning the child received.
When authorities came into the boy's nursery on December 19th they came to find the walls splattered with Aiden Calvo's blood, his body covered in cuts and bruises.
So heinous were the boy's injuries that even hardened police veterans have been said to have been grizzled by the crime scene.
Told Gwinnett Police Cpl. Jake Smith: 'Amongst law enforcement, these are the type of cases that really get under your skin.'
Police came to be called to the couple's suburban Atlanta apartment whilst the two year old was having seizures and coughing up blood.
What cops found inside the house of horrors shocked them.
It wasn't until the child was taken to hospital that the staggering severity of the abuse suffered by the child was unearthed.
Doctors told the boy had bruises on his back, forehead and genitals, a hand print on his buttocks, bite marks on multiple fingers, bleeding in his nose and stomach, a fractured skull, diaper rash so severe it caused the skin to breakdown and bleeding on the brain from a traumatic brain injury.
The pair initially faced child cruelty charges, but those were upgraded once the tortured toddler succumbed to his injuries only three days before Christmas.
Elizabeth Calvo, 21, and Adam Garber, 25, both turned on each other under questioning from investigators, blaming the other for the abuse.
Nevertheless authorities believe both parents are equally culpable in the child's death.
Told  Gwinnett Police Cpl. Jake Smith: 'The detectives have evidence to suggest that both participated and certainly both participated in the neglect.'
Multiple reports claim the pair told investigators they had moved from New York only days before making the 911 call.
Both Calvo and Garber remain in Gwinnett County Detention Center without bond and are due to appear in court Tuesday morning.