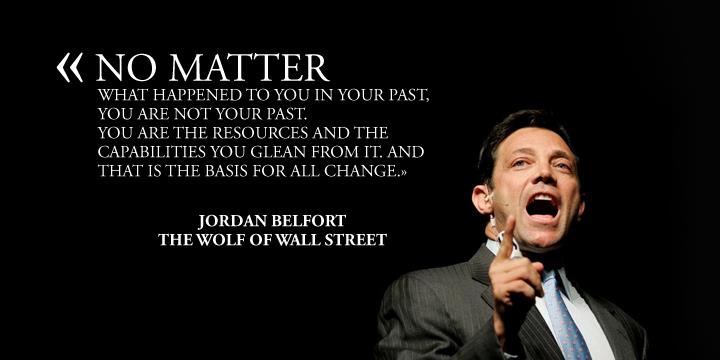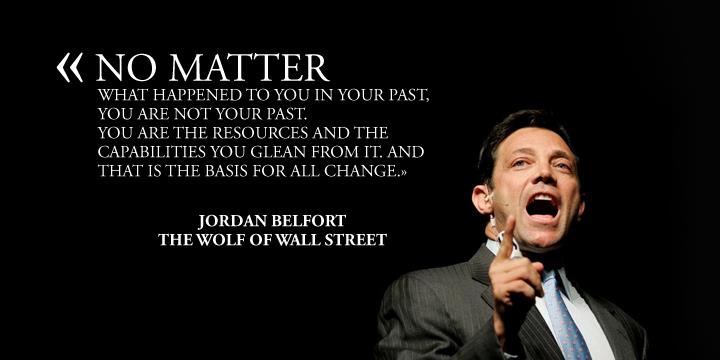 In anticipation of an upcoming film based on his life, 'The Wolf of Wall st,' starring Leonardo Di Caprio, Jordan Belfort has told that he is no longer the man he used to be and that he is now a changed man.
Now a business consultant, Jordan Belfort, 51, made his notorious claim to fame after he came to the attention of authorities as a stock swindler who would go on to squander his vast ill gotten gains on cocaine, prostitutes, a sleek 166 foot yacht that eventually sank and a $175 000 sports car.
At the time of his 2003 arraignment he was required to make good on the $110 million that he defrauded investors but to date Belfort has only paid back $11.6 with some claiming he has hidden sums made from movie and book deals off the upcoming film.
Goes on to reflect Belfort: 'It's very strange being accused of something I wouldn't have done in a million years,"
'It's so not where my head is at.'
Speaking of accusations that he has hidden profits of the movie and book deal from prosecutors, Jordan Belfort reflected: 'In some weird way, it probably helps the movie,' 
'It doesn't help me.'
Looking back, he says becoming rich by deceit wasn't worth it.
'Fraud is not something you want to be good at,'
 'I was always taking great efforts to cover my tracks. 
'It was unbelievably exhausting, keeping track of all the lies. … I think that's why I lived so recklessly. You're doing things that you know can't go on indefinitely. It fuels that insane lifestyle.'
Belfort pleaded guilty in 1999 and agreed to become a government witness in a case against an accountant and other stock fraud defendants accused of cooking the firm's books and funneling money into a bogus holding company and overseas bank accounts.
In 2003, after a broken marriage and a bout with drug addiction, Belfort was sentenced to three and a half years behind bars and ordered to chip away at the $110 million restitution by giving 50 percent of his future earnings to the government.
Book sales resulted in payments of about $700,000 from 2007 to 2009, court papers say.
After completing probation in 2010, prosecutors claim Belfort's payments slowed to a trickle – even after he made $940,500 off the sale of the 'Wolf' movie rights and continued to capitalize on his notoriety as a motivational speaker and business consultant.
Belfort tells these days he can make tens of thousands of dollars for speaking engagements and other services.
His website goes on to boast how he can develop a system to 'take virtually any company or individual … and empower them to create massive wealth, abundance and entrepreneurial success, without sacrificing integrity or ethics,' and features testimonials of heads of telecommunications and real estate companies in Australia.
Told fiancée, Anne Koppe, in a recent letter to a judge: 'Jordan is no longer a criminal,'
'"He is an exemplary contributor to the economy. He is a taxpayer and a very hard-working man.'
As to his current problems with the law, the UK's dailymail tells Jordan Belfort's lawyers have argued that his obligation to pay half his earnings ended when he went off probation. Still, he claims he's repeatedly offered to pay 100 per cent of his book and movie profits and to negotiate a settlement on restitution, only to be met with silence.
'There's so much distrust,' Belfort said of the prosecutors. 'Most people lie to them. I don't want to make any money from the books or the movie. I don't think they could fathom that.'
'Not so,' tells  Dianne Nygaard, a Kansas City, Mo., lawyer who once represented some of his victims.
'Someone like Belfort bemoaning a lack of trust is outrageous,'
Nygaard went on to recall that one of her clients, after being duped by a cold call from Stratton Oakmont, sold the family farm so he could invest.
'No one should consider him trustworthy. He is the consummate con man, winning the confidence of the naive, the trusting and the greedy by calculatedly selling people what they wanted to believe.'
above image found here