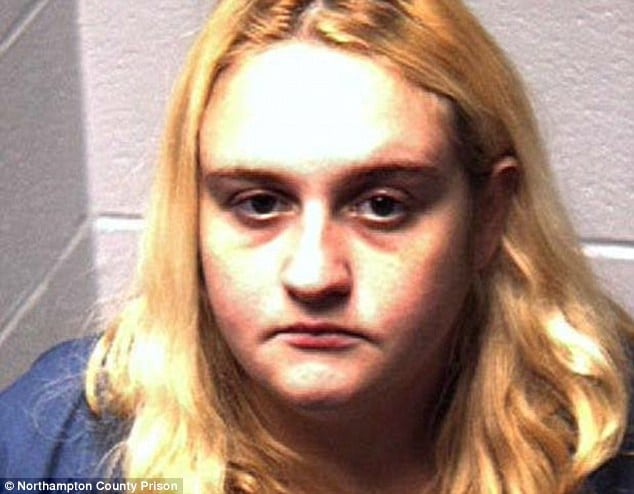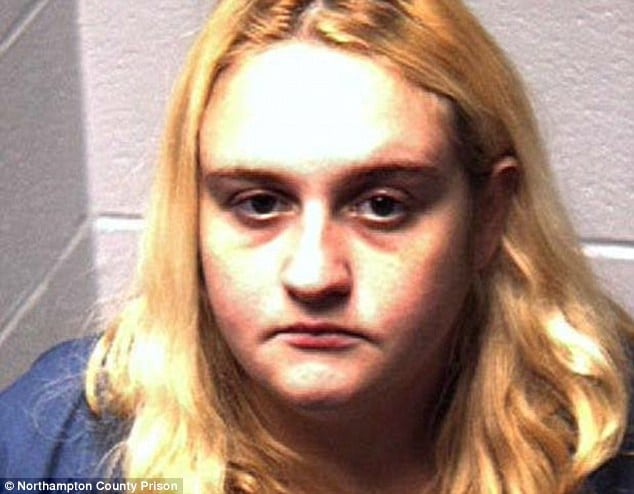 Amanda Hein of Allentown, Pennsylvania faces the prospect of receiving the death penalty after giving birth to a baby girl in a sports pub bathroom before then going on to stuff the child in a toilet tank.
At the time Hein went on to return to the bar where she went on to watch a pay per view wrestling match before the child was discovered the following morning by cleaners.
In seeking the death penalty should the woman choose to go to trial, Northampton County District Attorney John Morganelli told Amanda Hein deserves to die because she killed a child.
Pennsylvania law allows for the state to ask for the death penalty in the murder of persons under the age of 12. Of debate is whether Amanda Hein acted with premeditated intent.
Some have also wondered if Morganelli's call for the death penalty is  is also said to be tied to him running for political office for the post of Lt. Governor of the State of Pennsylvania.
At the time authorities told the woman had excused herself to go use the bathroom whilst in the company of three male friends, one of whom, Luis Riviera texted Hein to see if she was fine after having been gone for 40 minutes.
When Hein eventually returned she was stained with blood but wouldn't explain what had happened and refused any help.
Prosecutors claim that Hein remained at the pub to watch a pay-pre-view wrestling match with the group for another hour before leaving.
Cleaners went on to find the baby's body the following day when the toilet would not flush. They also went on to tell they discovered a plastic bag tightly wound around the child's head.
Authorities believe that Hein had gone on to give birth to the child four to seven weeks premature.
She was subsequently arrested after cops went on to trace Hein after finding traces of her blood in a bar booth.
Speaking out after charges were brought against Hein, her biological mother Giesen told The Morning Call she was devastated that her daughter had suffered in silence.
'I just wish she would have even texted me and said, "Please help me"'
'I'm her mother and the thing that breaks my heart is she didn't come to me. She didn't ask for help.'
Giesen said her daughter, who had no significant criminal history, documented domestic abuse or civil judgments due to financial hardship, was 'very fragile.'
Went on to tell Amanda Hein's mother: 'She told me she thought I hated her and I don't hate her. I love her,' 
Gien went on to tell she'd tried to get psychiatric help for Hein, but there was little she could do because her daughter was an adult.
Giesen, a born-again Christian, said she and her daughter 'don't see eye to eye on moral issues' and she didn't approve of Hein's lifestyle or ex-boyfriend.
Told Giesen:  'I don't judge her,'
'Anything I didn't agree with I kept to myself, because what was I going to do?'
Giesen said her daughter kept her troubles to herself, including her pregnancy: 'I don't know what she was going through because she never told me. She kept that completely to herself.'
At the time of the incident, Hein's stepmother, Louiseann Hein, told The Morning Call that her troubled stepdaughter lived with her and her husband for the last six months.
She never suspected that Hein, then 26, was pregnant.
Louiseann Hein told she recalled having a conversation about pregnancy with Hein when the young woman received a piece of mail from Planned Parenthood.
'I told her she always had a home here,' 
'We would make room. Would find a way.'