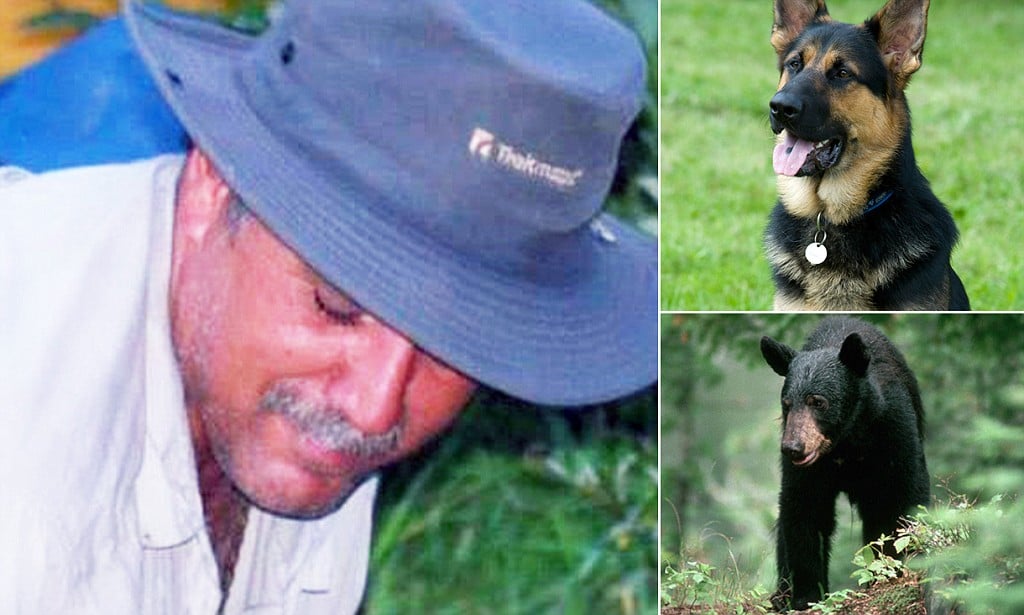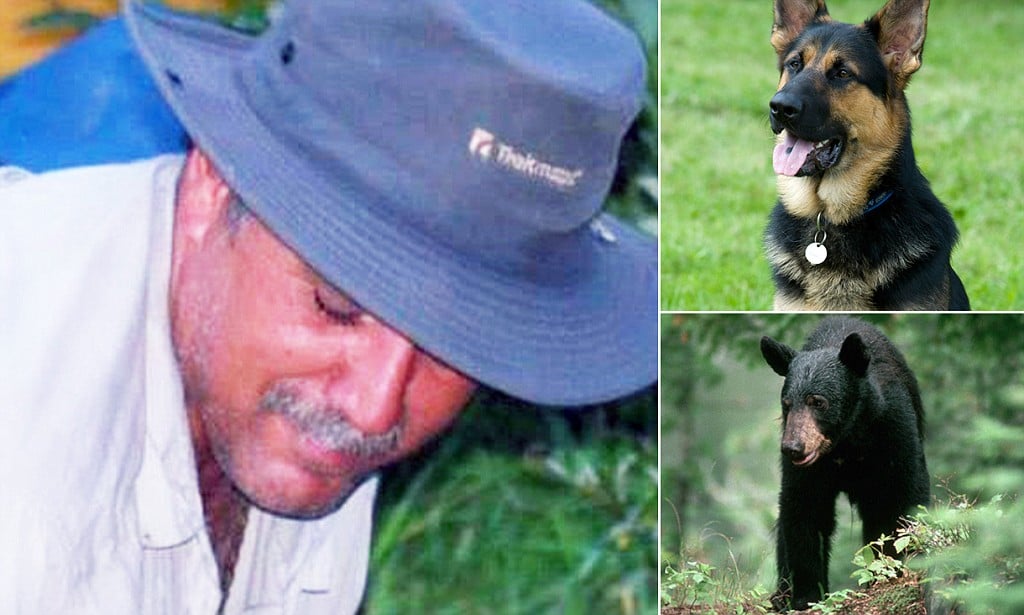 Commentators on the web have gone on to express aghast after 44 year old Marco Lavoie, a stranded hiker who ate his dog after becoming immobilized on a recent hiking trek, has told that he now wants a new dog to replace the one he said he was compelled to feast on to stay alive.
The incident came to pass after the stranded hiker came across a bear whilst trekking an inhospitable area 500 miles outside of Montreal, Canada when a bear came to destroy his canoe and food supply.
At the time, Marco Lavoie went on to tell that his beloved German Shepherd saved his life, after chasing the bear off, yet having found himself crippled after spraining an ankle and unable to gather food he went on to kill his dog three days later to keep from starving.
The man went on to subsequently be stranded in the remote area for a total of 3 months and was said to be close to death when discovered by rescuers last week.
At the time the man was said to have lost a total of 90 pounds went on to be hospitalized where he remains in serious condition and barely able to retain consciousness.
Told spokesperson, Richard Carbanneu of Sûreté du Québec who had come to rescue Marco Lavoie: 'He is very ill and he can barely talk, but when our officers spoke to him in hospital the only thing he said was, "I want to get a new dog."
'I suppose he must feel very guilty about eating his pet, it is obvious he loved him very much and did not want to do what he did.'
Mr Carbanneu went on to join survivalists in saying that Lavoie's decision to  sacrifice his companion likely saved his life.
Went on to tell Carbanneu: 'He was alone in the wilderness with no food for weeks. He had badly hurt his ankle as well, so he could not hunt for food. I suppose he thought he had no choice.'
Since the incident, the hiker who went on a solo trek into the unforgiving landscape has been able to offer very little as to what exactly happened.
Told Carbanneu: 'He will be in hospital for around two weeks and I don't think he will be able to talk much before then. Hopefully when he is well enough he will be able to give is a better idea of what happened.'
Reflected Andre Diamond, an experienced local who had advised Lavoie not to attempt the trek: 'He said it didn't scare him, but it's not a river to travel alone,' Mr Diamond said. 'Other adventurers have gone there over 20, 30 years and never came back.'
Went on to reflect Caleb Musgrave, a survival instructor at Canadian Bushcraft in southern Ontario: "The conditions he would have had to live through, those could mentally break just about anyone,"
 "Up there, in the Canadian shield, there's little plant life to live off so he would have been slowly, painfully dying when they found him. It's an amazing feat that he was able to keep himself alive this long with almost no equipment."
And perhaps to emphasize the diabolical state of affairs, SQ Sgt. Ronald McInnis went on to offer the following: 'Had he stayed out in the elements for another day or two, Lavoie would have starved to death.'
above image found here
And then there were these reflections on the web that made me wonder as well:
This man will burn in hell for what he did to his dog. Yeah kill it in the most painful and barbaric way… the only thing that protected you. STAGED
I have never been faced with this decision but I think I would rather die than kill my pet that saved my life. How can you do that?
"beloved pet", "dearest companion"???? Whom he killed to eat after three days??? This man is sick. I would rather die than kill my dog. I would imagine he would have done the same to a human friend. Sick vile disgusting man.
This shows how advanced animals are to people, because even after starving himself, this loyal dog would not turn on his owner, but his owner turned on him.
You guys are crazy to think you wouldn't eat your dog if you were dying. You can be an animal lover but in a dire situation you have to save yourself. I'm sure he's heartbroken but he had to save his life.
I hope you're not a victim of circumstance where you'll need someone's help to save your life. Good luck Marco, get well soon!