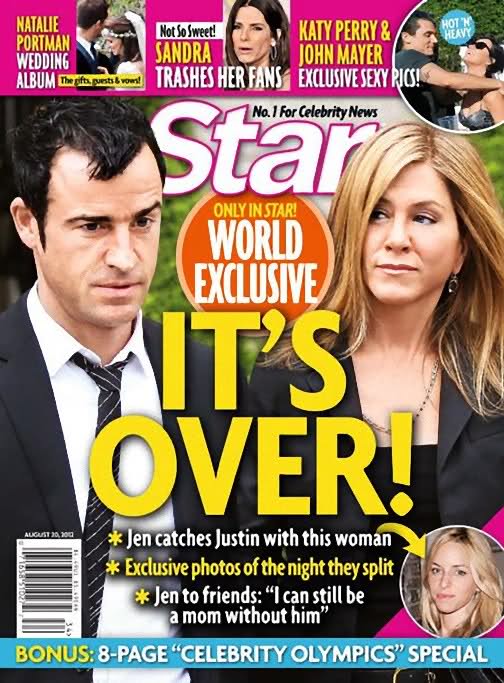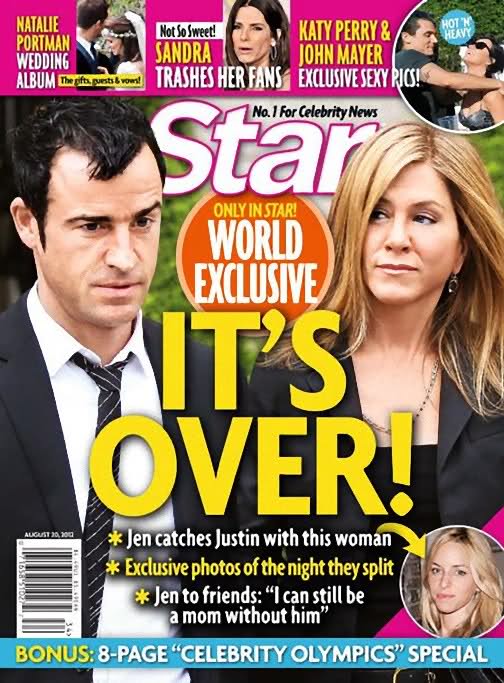 Last summer the rumors were how soon they were going to marry and have babies but now the rumors catching wild fire is are Jennifer Aniston and Justin Theroux now finished as a couple?
The speculation comes as the couple have failed to publicly appear together since September with the two actors telling through their publicists that work commitments have kept them at opposites sides of the country as Justin takes on work in NYC and Jennifer gears up for Horrible Bosses 2.
Yet feeding the frenzy that something may actually be amiss between the couple is the fact that the pair chose to go their separate ways after reuniting last week at their luxury Bel Air home in Los Angeles.
Rather than join Justin who headed out to Robert Downey Jr's party for his wife Susan's 40th birthday outside of San Francisco, Jennifer Aniston instead chose to stay behind. Perhaps an interesting choice to make when as a couple you are rarely seeing each other and living on the other sides of the country.
At the time Justin Theroux was pictured mingling with guests – including Gwyneth Paltrow and Gwen Stefani, before lying in the grass on his own.
In fact it seems the last time the couple were indeed publicly seen together was in mid September at the Toronto Film Festival premiere of Jennifer's latest movie Life Of Crime.
The couple began dating in 2011 and were engaged in August of 2012 on Justin's 41 st birthday.
Speculation had run rampant at the beginning of the year as to when the couple would set a wedding date but the pair citing work commitments and home renovations declined to set a date telling instead they were happy with things just they were. Or were they?
Rumors began to once again catch wind that the couple were at loggerheads as Justin wanted to move back to New York but Jennifer was set on remaining in California.
As recently as July Jennifer broke her silence over the reports, revealing she was in no rush to wed her beau.
Told the actress at the time: 'We just want to do it when it's perfect, and we're not rushed, and no one is rushing from a job or rushing to a job,' she said.
'We have yet to set any date.'
According to the Oct. 29th print edition of Life & Style Magazine, rather than solidify their relationship, Justin seemed to be taking steps away from Jen and the idea of a permanent life together.
At the time some wondered if it was the rumored fertility treatments or simply the pressure to have a baby that finally got a bit stale for Justin. Others told that Justin's friends maintained that he was never going to actually marry Jen and the fact that he has maintained a friendship with his previous girlfriend has raised eyebrows as well as suspicion.
Complicating matters is the notion of the couple physically getting round to having children. With Jennifer now 44 and beyond the likely probability of conceiving the idea that the couple would marry to have children has also become dubious.
Told the actress when asked if she was looking forward to having children:
'If it happens, great, but if it doesn't, it wasn't meant to be.' 
A state of mind that might be playing with Justin's mind as it also played with previous husband, actor Brad Pitt who divorced the actress noting that she resisted in slowing down her workload and focusing on their relationship. A possible situation once again as Jennifer Aniston quite possibly seeks to achieve the critical acclaim that her career has sorely lacked over the years…
above image found here