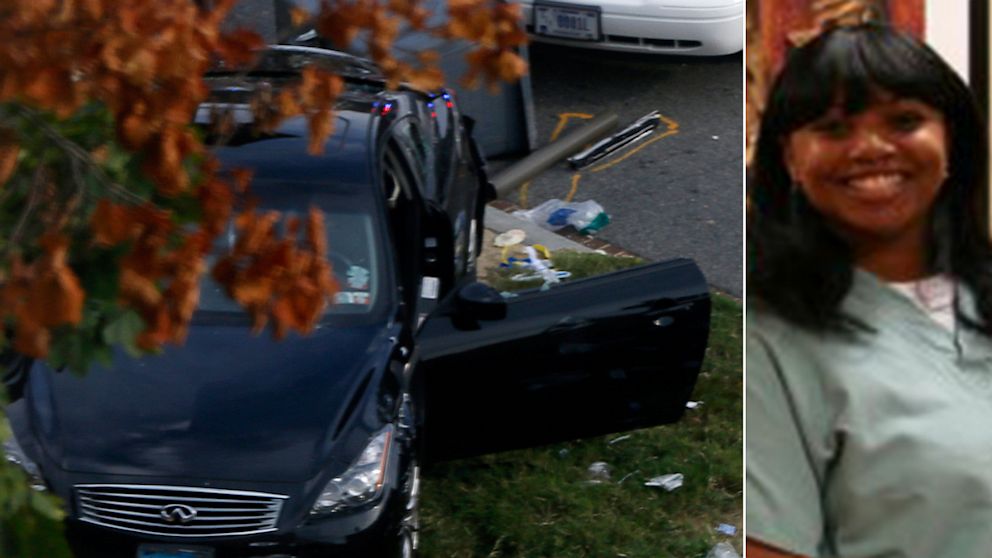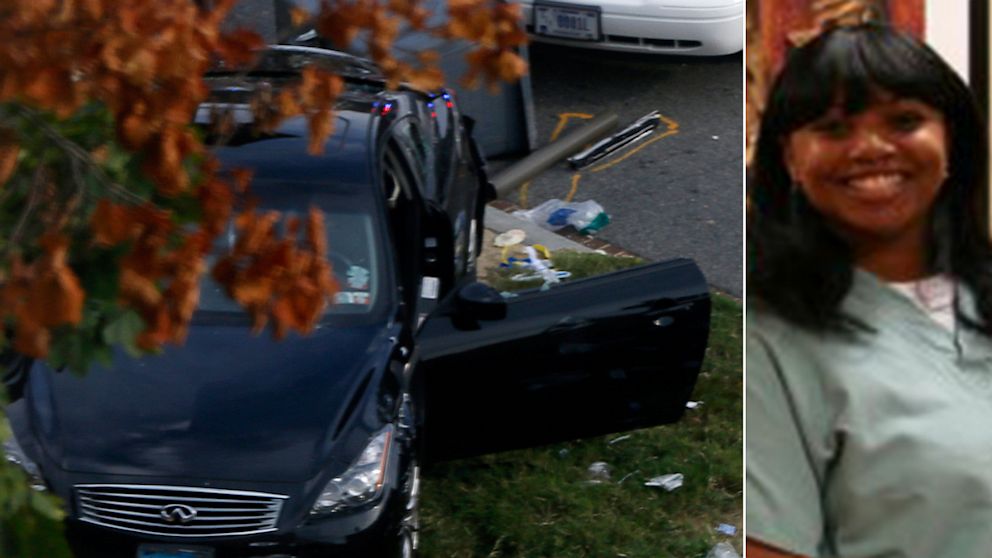 Capitol shooting suspect, Miriam Carey thought President Obama was stalking her.
In response to yesterday's tragedy which saw dental hygienist Miriam Carey shot dead after attempting to plow through  a Capitol DC gate, speculation has run rampant as to what could have caused the woman to veer off the deep end?
To date her actions have confounded those closest to her, including her five sisters and mother who are puzzled as to what inspired the nurse to travel from her Stamford home to Washington DC.
From there the woman went on to crash through a barricade outside the White House, hit a secret service officer and then lead authorities through a wild car chase which saw her ending up at the Capitol where she was consequently shot dead, all the while carrying her 18 month old daughter, Erica in the back seat of her luxury Infinity sedan.
Her mother Idella Carey, would go on to tell ABC that Miriam Carey has been hospitalized after for postpartum depression after the birth of the baby.
Nevertheless one of Carey's sister who had spoken to the beleaguered mother went on to say her sister did not seem to be upset or behaving in any way irrationally.
In remarks to The Washington Post, Miriam's sister, Amy Carey, a Brooklyn nurse, appeared stunned by the reports.
"That's impossible. She works, she holds a job,"
"She wouldn't be in D.C. She was just in Connecticut two days ago, I spoke to her. … I don't know what's happening. I can't answer any more."
It wasn't after crashing her car into a barricade the mother attempted to flee by foot only to be gunned down by secret service agents who had demanded the woman stop. Which raises the question,why hadn't the woman stopped and what had inspired her on this fateful journey?
Reacting to the fracas, Chief Cathy Lanier of the Washington, D.C. Police went on to tell the incident was not  the result of somebody mistakenly driving into a barricade and then panicking.
"I'm pretty confident this is not an accident."
Police went on to tell there was no indication that the woman was part of a larger threat. But they said little about why she had suddenly become a threat herself.
One theory making rounds is the fact that Mariah Carey had recently been fired by Advanced Periodontics for aggressive behavior and that may have tempered the woman's sense of despair, whilst now being a single mother.
Reflected the dailybeast: Maybe it all was bubbling under the surface as she seemed to many people to be doing fine. She had started her own business placing hygienists with dentists and was apparently doing well enough to keep up the payments on the condo she bought in Stamford for $242,000 three years ago. She seems to have had no tax liens or judgments against her. She was never known to go into political or religious rants.
Also making a show of possible candidate theories is the idea that Miriam Carey was suffering from voices in her head or had come to experience deep delusions. Specifically one that had the woman that President Obama was stalking her.
A new Facebook page entitled "In Love Memory of Miriam Carey" features comments from people described as friends and acquaintances. One, purportedly from a former classmate, said Miram "was really just a sweet and nurturing person."
What could have caused this? Post partum depression, acute latent emotional stress, medication that she was prescribed, stigma from receiving attention that ought to have, the actual means to mental health care ( and what does this say about our society?)  a fall out from society, work, family, love, an undercover plan we have yet to learn of or a sudden dramatic capitulation of self….???
What did Miriam Carey in the end really want, why did she insist on taking on live gunfire, or was she simply fleeing for her life and why in the end did she not get what she want….???
To date authorities have not as of yet been able to determine what ultimately drove the Miriam Carey over the edge….
top image found here