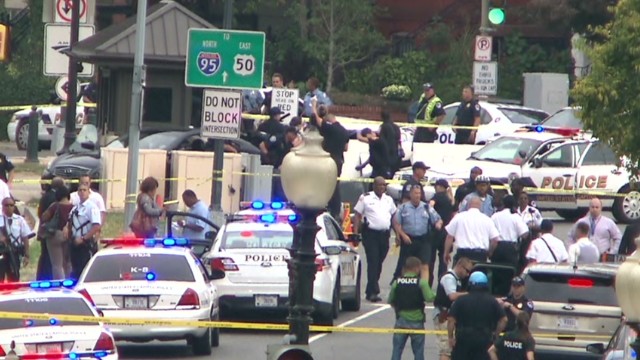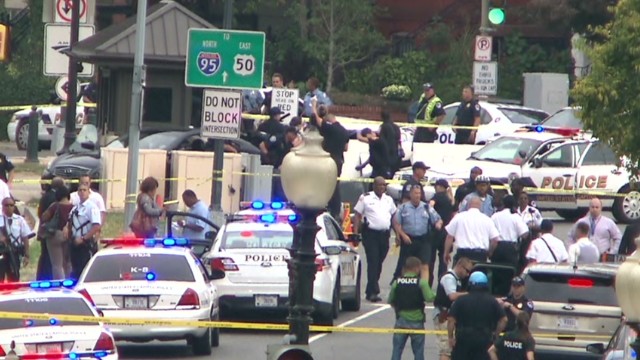 The US capitol is on lockdown after mystery gun shots went on to be fired momentarily at downtown Washington DC.
Reacting to the immediate chaos, the secret service is said to have set up a perimeter outside the White House. It is understood at the time members of congress heard up to six or seven gunshots coming from near the House office buildings.
Reports usatoday: CNN and NBC report that the incident involved a car chase that began near the White House and ended near the Capitol, 16 blocks away.
The White House was also ordered locked down as a precaution.
The shooting occurred at Maryland Avenue Northeast and Second street, about two blocks from the capitol. The Washington Post quotes the sergeant-at-arms as saying that a suspect has been taken into custody. 
Media outlets have since begun reporting the shooting began when a female suspect (since apprehended) proceeded to ram the gates of the White House with a car today before multiple shots were fired.

Told Rep. Gerry Connolly: "It was almost like two very rapid fire bursts, very loud,"
"They were clearly coming from the direction. That's when we saw people fleeing, and we realized this was no fireworks. It sounds liked the first volley of a 21-gun salute."
At present it is understood one police officer has been injured .
It has yet to be established what has inspired todays US Capitol lockdown but the recent government budget impasse and the public's frustration that neither the Republican or Democratic party can come to a resolution may have fostered animosity.
The incident appeared to begin around 2:19 p.m.
Tells cnn: Emergency vehicles swarmed the area of the U.S. Capitol on Thursday after an order given over the speaker system told people to shelter in place because of an active shooting situation.
At the time of the incident capitol police officers could be seen with semiautomatic rifles drawn as they scrambled for position on the Capitol grounds.
The nyt's has momentarily reported that the lockdown has now been lifted.
Welcome to America, the land of the free, brave and banal…