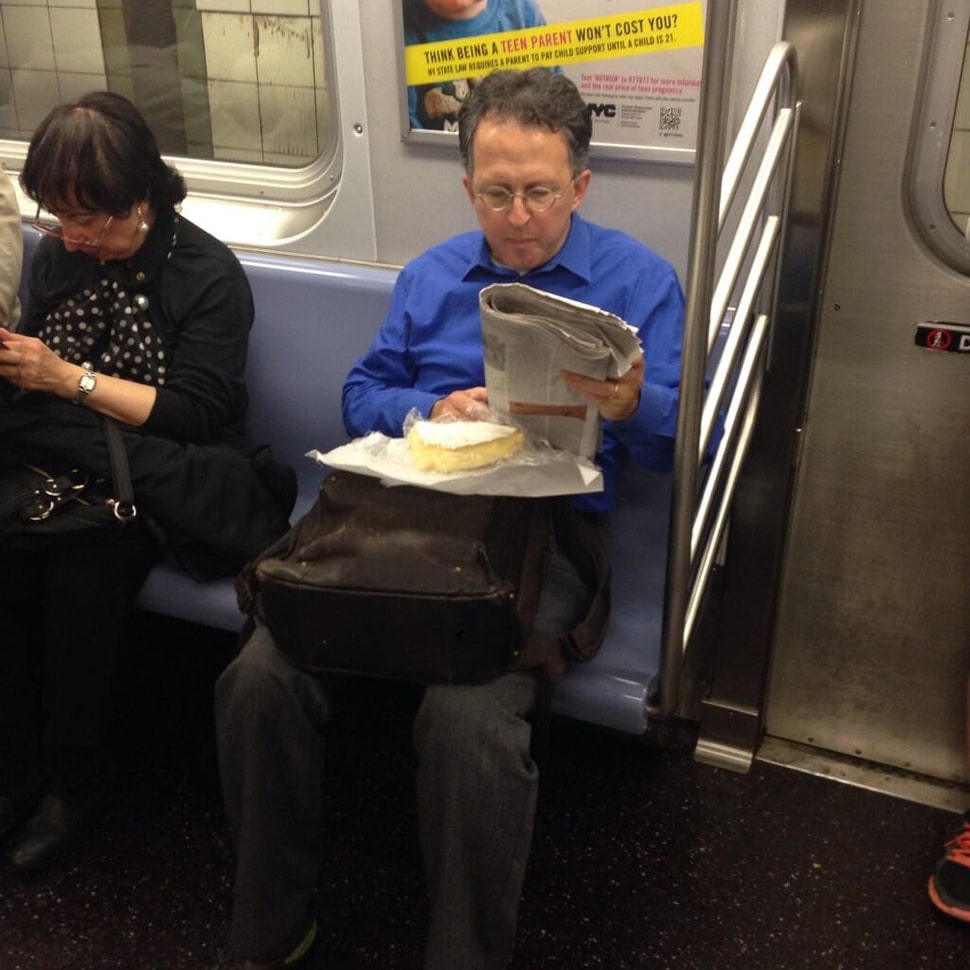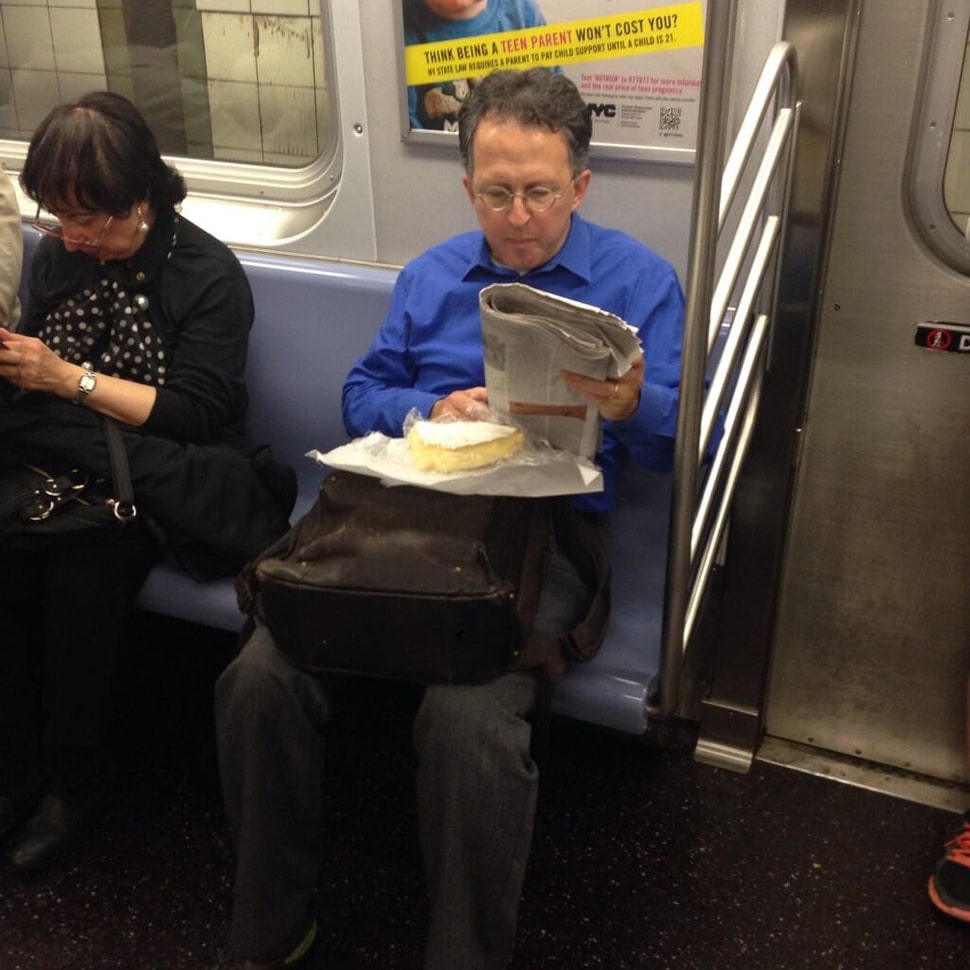 Yummy. One subway commuter this week managed to put us all to shame as he nonchalantly went about putting a huge block of brie cheese away.
The commuter who snapped this photo yesterday told Gothamist that this guy was "enjoying a half wheel of what must have been a severely aged Brie with crackers" on the N train at rush hour.
Told the photographer: "He also licked his fingers after each bite,"
 "It gave me the chills to watch his saliva soaked fingers dive repeatedly into that ripe cheese."
What of course makes the above photo so succinct and endearing is the care free way the commuter went about savoring his delicacy as if he was perhaps at were some Parisian Sunday afternoon cafe, gently and affectionately scarfing the good shit down. All that was missing was the attentive garçon (you his fellow subway passenger) and the view of the Seine river.
Never mind some of us will have to do with the crumbs and left overs….if only you had impeccable subway table manners too.