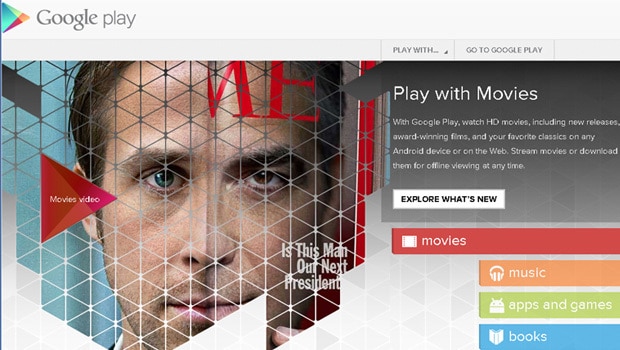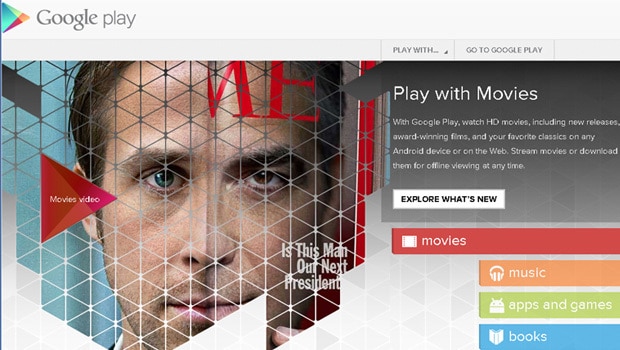 Consumers who are looking to cut the cable cord have one more option: Google Play announced this week that it was going to offer HBO series "a la carte," letting users choose to purchase a single series — or even a single episode — without having to subscribe to HBO.
This is a long time coming. Fans of Game of Thrones, Girls, Boardwalk Empire and The Newsroom previously had no legal way to watch these series without purchasing cable or satellite television; unlike other networks that allowed users to pay to stream shows online, HBO neither allowed online-only access to its HBOGO service, nor did it allow users to purchase current seasons of HBO shows through iTunes, Amazon, or Hulu.
Now, Google Play is announcing that users can finally purchase HBO shows through its interface. Fans are immediately asking the big question: will HBO be offering shows in-season? A quick tour of the Google Play option reveals that the only available episodes are from previous seasons; many HBO shows, such as Game of Thrones and The Newsroom, are currently on hiatus, but users who want to purchase "Erlkonig," the Boardwalk Empire Season 4 episode that aired on October 6, cannot yet purchase it or any other Season 4 episodes from Google Play.
This is sad news to fans who have long been hoping to have a legal way to purchase and watch their favorite series. As the user-driven Take My Money, HBO! campaign noted: not everyone wants to buy an entire cable or satellite TV package, nor are some people, such as college students in school dorms, even capable of purchasing cable or satellite TV if they wanted to. In a new world where "television" is just another form of streaming content viewed on a laptop, iPad, or wall-mounted monitor, it seems unusual for one network to hold out, insisting users purchase hundreds of cable channels for the privilege of watching the Red Wedding.
In addition, Google Play is only currently selling seven of HBO's popular series: Game of Thrones, Girls, Veep, The Wire, True Blood, Boardwalk Empire, and The Newsroom. As a streaming substitute for the popular network, it is only a very limited option, and not one that specifically solves users' problems.
The official word from HBO is that more series and seasons are coming soon. As a HBO representative told Variety: "Rather than rushing all titles up at once, and possibly overshadowing the availability of key titles, we wanted to highlight titles as they go up, with more new content added each week over the next few months." 
One thing is clear: if HBO does not offer real-time, in-season purchases of its popular series, fans are going to view this as yet another slam by the deliberately exclusive network. Streaming television has long passed the "wave of the future" and become one of the predominant methods of consuming media; Netflix free trial offers are just everywhere and even people who don't consider themselves computer nerds know how to watch Orange Is The New Black or download a show from iTunes.
The truth is that even people who don't consider themselves computer nerds also know how to share a HBOGO password or download torrented HBO episodes, and they'll keep doing it until HBO gives them an opportunity to do what they really want, which is to pay $1.99 for every HBO episode they watch, because that is what seems fair.
The Google Play announcement seems like a step in the right direction, but we have yet to see if it's a misstep or if HBO sticks the landing.