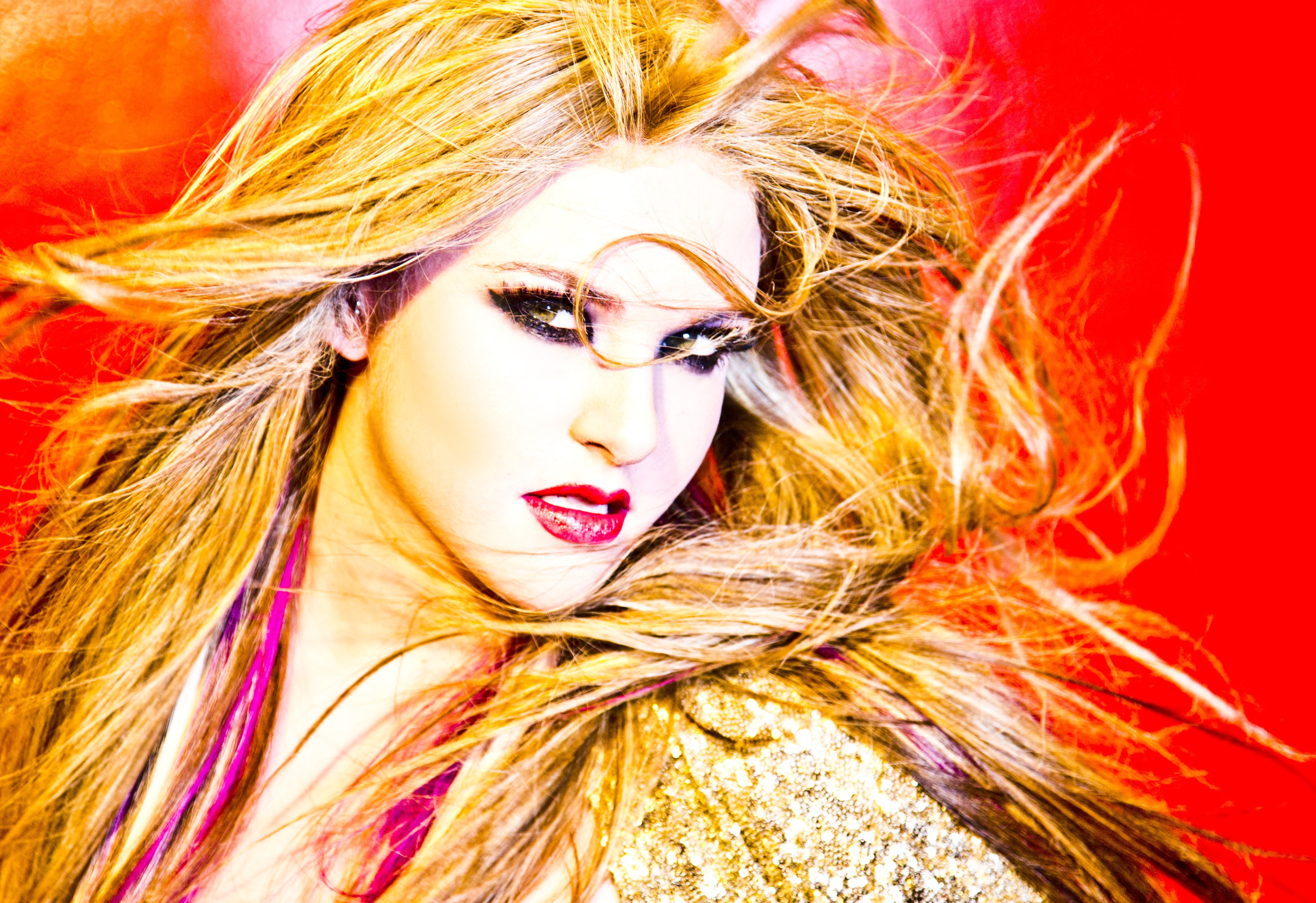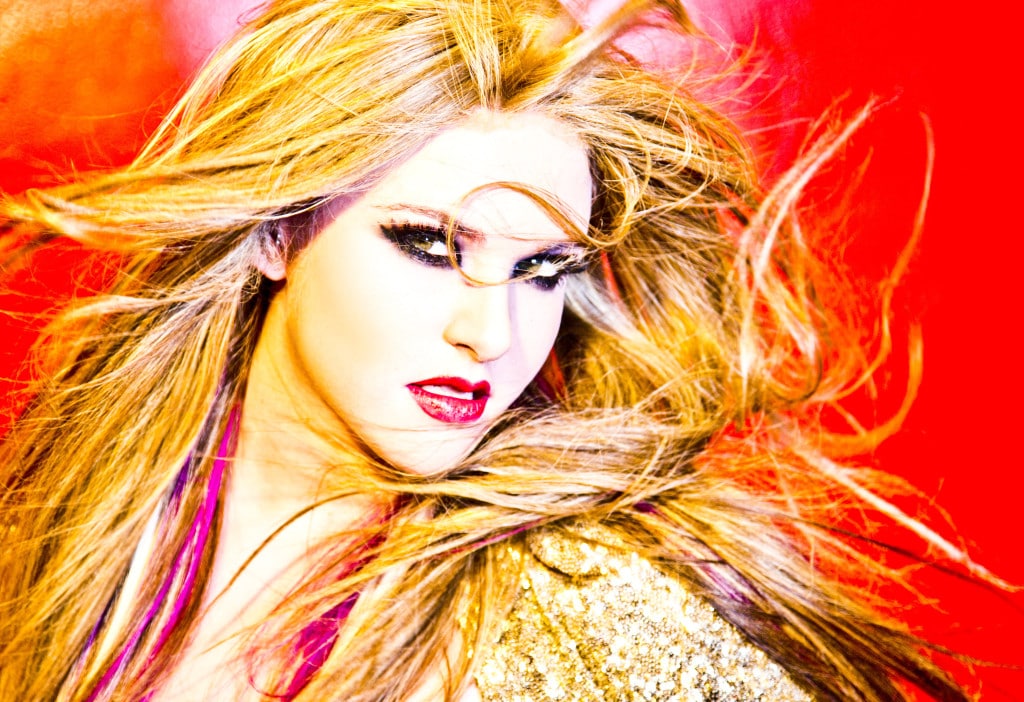 If one could best describe electronic dance sensation, Dani Barbers, raunchy and gutsy would be an understatement. With her soon to be released 5 EPK track, 'Take me away,' the 20 year old native New Jersey girl goes on a reflective and personal journey to self redemption and awareness and bravado.
Spirited and full of gusto, Danni Barbers takes no prisoners as she morphs her own style of whimsy and self affirmation with her killer tracks and killer voice.
Often feeling dislocated and different within her well to do surroundings, the young singer has sought to establish her own presence and persona and revel in her own particular and unique style.
Asked to comment on what compelled her to bring out her soon to be released killer single, 'Take me away,' Dani Barbers answers that she had just gone through a heartfelt break up and wanted to understand what it all meant and by doing so come to a fuller understanding of what love meant for her and where she stood now.
DB: It was a really trying period. I was really in love, we both were but somewhere along the way we said and did things to each other that we couldn't take back and that brought out a lot of pain and a sense of loss and I wanted this time to reflect on that.
SCV: So the song is about catharsis?
DB: Yes in many ways it is. It's about the loss of love, and the acceptance of what comes after that. It was first love and it really hit home and I wanted to understand what I had just gone through. I think we all go through heartbreak and the loss of one's first love can be particularly acute and jarring, and I wanted to own that.
SCV: One can't help when listening to the lyrics you went through hell and a lot of pain, but at the same time you broke free to the other side. What do you think?
DB: Well yes, the song is a very personal journey for me, and I wanted to explore what I had gone through and to understand who in the end I was for me and what I wanted from love and myself.
In the end I wanted to use the heartbreak to redeem, heal myself and as a vessel to explore my feelings about love, life and my own journey and to share those feelings in a powerful positive inspiring track.
In the end writing the song which was painful at first helped me as an artist to grow and to begin to come into my own and I think understand who I am and what I stand for and to be okay with that.
The song itself is in the vein of Adele, heartfelt, epic, stirring and rising, full of crescendo and delicious electronic dance beats, hints of dub step and the full and compelling voice of Barbers who sweeps the listener away on a lyrical journey of feel good and rising virtuoso.
SCV: Listening to the chorus, I can't feel like I am watching the last scene of the Titanic with Leonardo Dicaprio and Kate Winslet to Celine Dion's hit song, 'My heart will go on.'
You sing the lyrics: Take me away, out of this atmosphere, take me away, away from love…
DB: I think love is different for all of us. How we define it and what we want from it. But at the same time I think it's something that feeds the desire for connection and embracing others as well as the feeling of being consumed by it and wishing for release at the same time….
The song itself comes as a heartfelt dance duet with rising dance star and recent hit maker Duncan Morley whose latest single, 'If time runs out,' has already raced up the dance charts world wide courtesy of star DJ Paul Oakenfold taking a savage liking and remix to it.
SCV: Listening to your other soon to be released (unnamed) single, I couldn't find myself being amused and thinking I was in the company of a sassy broad who knows exactly what she likes and what she is willing to tolerate.
DB: Yeah, I think so. I think this EPK is all about self affirmation, coming to terms with my feminity, what I believe in and saying yeah this is who I am, this is what I feel, this is what I want to express and feel and not being afraid of that.
I think it's too easy just to be passive and try to fit in some box and I think rather than reproach oneself for not fitting in the box, one ought to actually embrace their uniqueness and not worry if they fit in some fantastic mould. I think that's hard to do when your coming into your own womanhood and with all these expectations of what you should do and be. I think as an artist it's important to explore one's sense of self and to revel in one's own drumbeat.
SCV: I couldn't help but wince when I heard the following lyrics. I mean talk about bravado and swag:
'Do you like my swag, Check out my new Gucci bag, I don't mean to brag…'
DB: (laughing) Yeah I think it's fine, push it a little. Yeah I love my glam. I am on fire, you know I am here to stay and I here in front of you and I want you to know it and of course I am having fun and being a little cocky. It's a wink to being bold and not being afraid to say, 'Hey I know what's going on, this is me and I am coming to town…'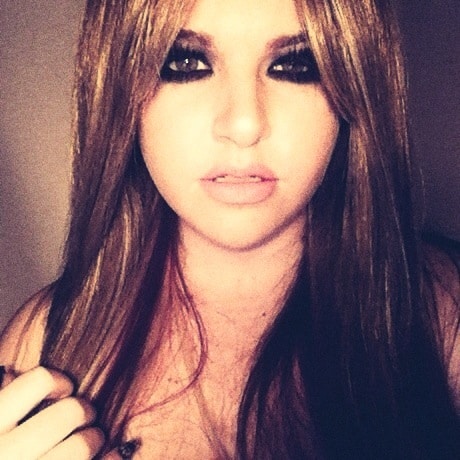 SCV: Tell me about growing up?
DB: Ha, I grew up in Tenafly, NJ, Bergen County. It's the kind of place where people look out the window to see what new car you're driving. Everyone dresses the same, does the same thing, says and thinks the same think.
It drove me crazy. To say that I hardly fit in would be an understatement.
I always wanted more and to experience myself and not feel I had to be part of some click and I guess the truth is I have always been a little outside of any click and I think this EP is a lot about me coming to terms with who I really am, my roots, where I have come from and where I see myself heading now.
SCV: Where are you heading then?
DB: To self affirmation. To being bold, gutsy, larger than life, to feeling good about me, strong, empowered and not holding back. All things that I have taken the time to explore in my new EPK. Gutsy, up tempo, larger than life, feel good and sweeping, and of course contagious.
SCV: Who are some of your inspirations?
DB: Oh Adele, Amy Winehouse, I just love the pathos and her sultry soul voice. It's so dark and heavy but so powerful. Full of bite and kick and yet so wonderful and it just grabs you and makes you shudder.
I also have to say I love Rihanna. She has kick ass voice and she is really owns her kink and verve which I adore. Same for Lady Gaga, Ke$ha.
SCV: So you see yourself as an outspoken singer with zing and sass?
DB: Yeah for sure. I am definitely out there and I want to live it and be it and feel it and not hold it in. I want to revel in gutsy tunes and a kind of larger than life sense of self. I think one has to be assertive and own who they are and share that.
SCV: Deliciously and with kink no doubt?
DB: Who me? (smiling prominently).
Go here for Dani Barbers website.