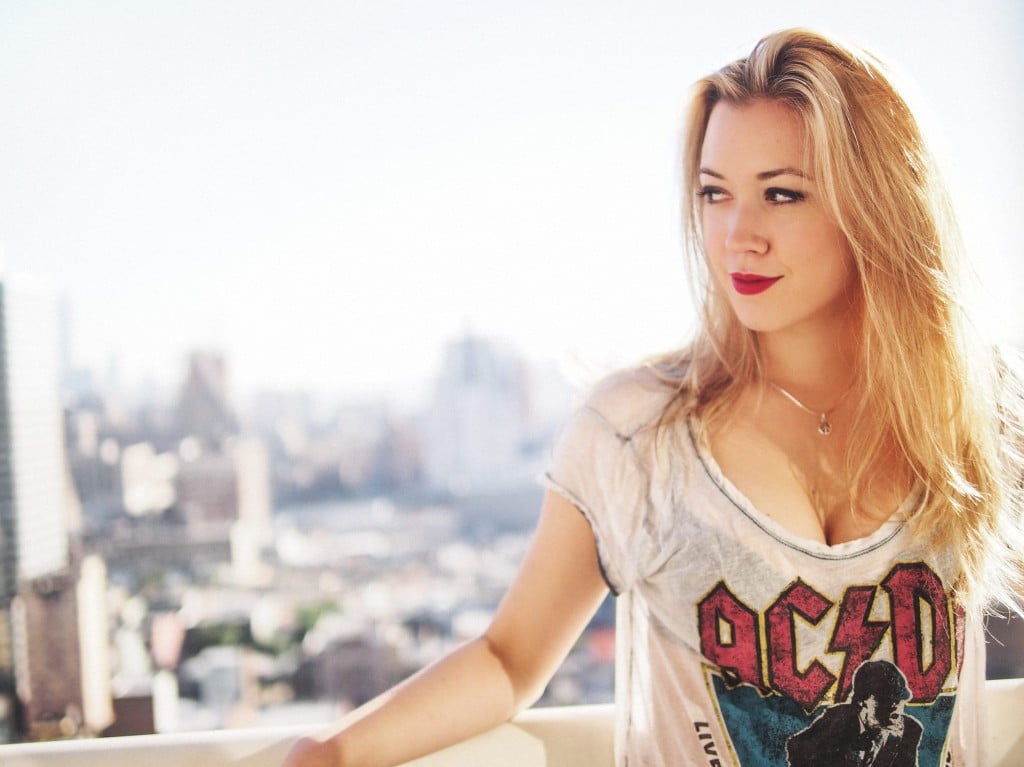 Making it as an actress and bona fide performer is perhaps the cherished dream of so many aspiring young starlets. Getting there and actually living it on the other hand is a rarefied experience and perhaps someone to watch out for in the coming months is the visage of Natasha Ashworth who has already had a running start on Broadway's long run standing, "The Fantasticks."
It's a late September afternoon and the young starlet, awash in  a swath of recent fashion week extravaganza and mandatory social attendance (alas juggling glam after parties is for the tortured few…) is coalescing in her plush sofa, dwelling the very dire question of why at age 24 and nabbing the much ballyhooed role of Luisa in the world's longest running musical "The Fantasticks" she finally, after 20 weeks, decided to walk away from every musical theater graduate's wet dream.
Natasha Ashworth: I have always loved dance, theater and the arts. And for the longest time I thought that is exactly what I wanted. But the reality is I suddenly realized when I started going out on auditions and eventually nabbing the role of Luisa that I wanted to pursue a much wider range of styles and performance opportunities.
Scallywag: Meaning?
Natasha Ashworth: I wanted something more. Musical theater is one of those rarefied terrains that no longer holds the allure it once used to in society.  It's golden age ended by the 60s, and let's face it, it is only attractive to a select group of people, whereas I think it is fair to say that everybody loves pop music, and listens to pop music.
Musical Theater is a noble art form, but I want to play for a larger audience, try my hand at cinema, film, tv. You can only go so far on Broadway these days and in the end making it as a broadway actress is a hard way to get ahead considering it's not exactly as lucrative as it ought to be. But I will always love performing for the stage, it is and was my first calling.
What Natasha Ashworth isn't telling you is the fact that she's just been submitted for a nomination for the Grammys for the Best Pop Solo Recording by members of the National Academy of Recording Science.
The song, 'More Than I Wanted 2' is a poppy freestyle rendition of 80's  feel good music. More freestyle nostalgia with a pulsating beat, modern day synthetics and the kindred vocals of Natasha Ashworth bellowing back and forth at us in the spirit of Lisa Lisa, Shannon, Samantha Fox.
Scallywag: So how does an elite musical theater student trained in the art of the classics switch to pop? Doesn't that sound counterintuitive?
Natasha Ashworth: I believe music is music, there's 12 notes and I believe having academic backbone, just because I learned one genre does not mean I can't extend myself in another wider platform. Point in case Sarah Bereillis. 
A graduate of the much lauded CCM (Cincinnati-Conservatory of Music at the University of Cincinnati) and having consistently  made the Dean's List, Natasha Ashworth was like many graduates dwelling the daunted question of how she was going to make it in the big time.
Originally from Newburyport, Massachusetts the young starlet then like many aspiring starlets (she was one of 16 graduates four years later after nearly 1000 hopefuls applied for the vetted spots) moved to NYC with the aspirations of making her mark.
Natasha Ashworth: I moved to Brooklyn and I began the slog. I'd get up at dawn and rock up at broadway castings next to hundreds of other hopefuls to get my 45 second shot. It's a wake up call if you want the truth.
But the run has proved to have some staying power as word has it that Natasha Ashworth is now being pushed forward by some of the industry's most influential higher ups as she now is poised to star in some hush hush projects courtesy which coincidentally has her now being considered by a handful of talent agencies who have sought her out.
Scallywag: So what type of acting roles would you ideally love to play for?
Natasha Ashworth: I am into feel good roles. A couple of roles that really inspire me are the girls in 'Fried Green Tomatoes':  I love the friendship they have with each other!  Or the sexy and funny roles that are often performed by Emma Stone, Ellen page, and Mila Kunis.  I absolutely adore those actresses, they are modern-day girls and they rock.
Scallywag: What do you look for in acting roles?
Natasha Ashworth: Something that offers a warm feeling of nostalgia and charm. I want to show the chill, fun-loving side of myself.  Yet being an action hero is always alluring.
Scallywag:  If you could leave a lasting legacy, what would it be?
Natasha Ashworth:  I have always wanted to better the world around me, in any way I can.  If I can't at least make you dance with the music I am making, or thrill and inspire you with a character I am portraying, I hope, that I can make you smile.
Natasha Ashworth's latest dance single can be acquired here on Apple I tunes.