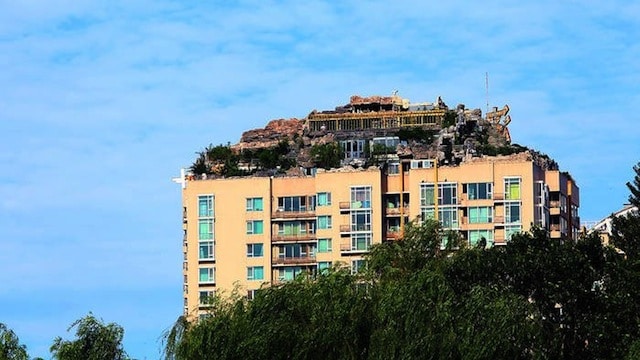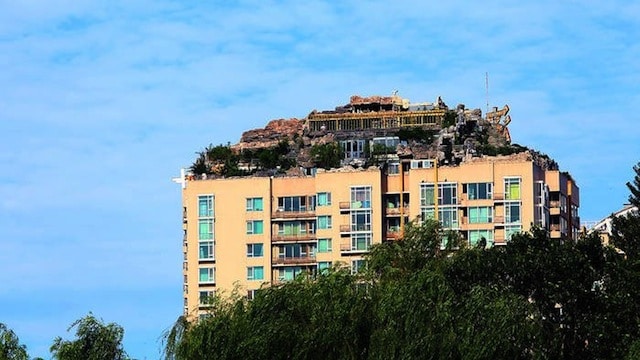 Chinese professor Zhang Lin has drawn the ire of tenants who live below him in a 26 floor apartment building in which he has gone on to build a dream mountain villa on top of in the Chinese city of Beijing.
Although the structure took 6 years to create, residents below who had to suffer through excessive noise during demolition and creation have gone on to express disgust that the structure in the end is actually illegal.
The villa built on a 1000 square meter space, complete with a rock garden and trees has now led to a furore over the structure:
Told shanghaiist: "Inspectors from the local urban management unit came to examine the building and interview tenants last month. 'This is definitely an illegal construction, we have issued notice to Professor Zhang, but do not know how to go forward in this case.'
"Demolition of Zhang's rooftop palace will ironically have to go through examination and approval procedures before it goes ahead, the exact formalities that the professor avoided during construction."
An expert interviewed by the paper pointed to the obvious safety risks posed by the villa, not only due to the added weight but also the susceptibility of the construction to earthquakes or lightning strikes.
The structure has since gone on to cause cracks to appear in his neighbours' ceilings and walls while some have had to put up with leaks from broken pipes and drains.
It is believed during the villa's construction, nearby residents had naturally assumed the ongoing construction was legal and that the surrounding rock and trees were part of an attraction.
At present it is not understood what is to follow next, although it is thought that Professor Zhang Lin might be made to dismantle the structure if it is deemed by city planners to be unsafe. This despite the heart ache it caused  residents whilst creating, never mind the heart ache one imagines it would cause dismantling…