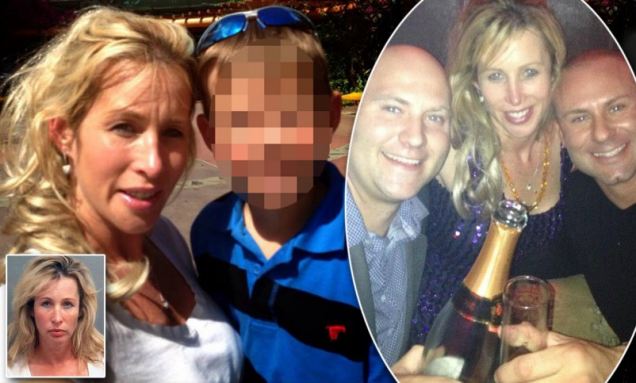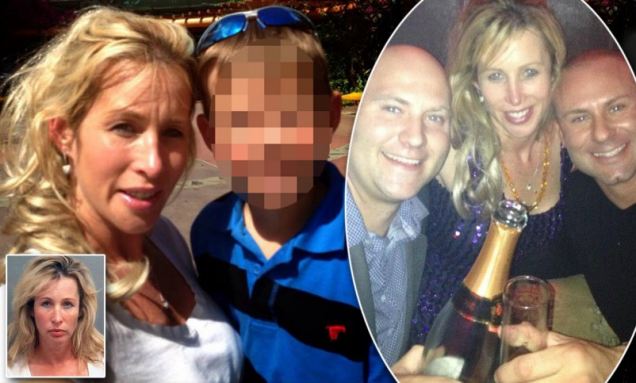 Kimberly Kiernan, a South Florida mom has been arrested for allegedly locking her 7 year old son in the bathroom so she could throw a raucous booze filled party at her apartment. Naturally of course…
Police went on to say that the 39 year old mother this past Monday night had 26 drunken teenagers in her home whom she served beer and liquor to.
When police arrived they came across the visage of one sixteen year old girl so intoxicated that she was choking on her own vomit. I know that will make a wonderful war story wont it?
Initially when cops showed up at the mom's Palm Beach Shores apartment about 10.45pm, the teens interestingly refused to open the door, choosing instead to barricade it.
Mom briefly managed to come to the door but her ass was so drunk that according to cops she could barely stand.
The teens then slammed the door shut and refused to open it again. Party dude!
From there the teens threatened to 'stand their ground against the cops with force' and slipped a written notice of demands under the door to cops.
Eventually cops kicked in the door. Party over dude!
The neighbors who called the police said they were concerned for the welfare of Kimberly Kiernan's young son, who they knew was in the apartment.
When officers finally entered the door, the young boy was locked in a bathroom by himself. The teen girl choking on her vomit was in another bathroom.
Cops eventually found Kimberly Kiernan hiding under a large pile of dirty laundry.
Went on to say Kiernan's ex husband: 'She likes to party with teenage boys.'
And then some….