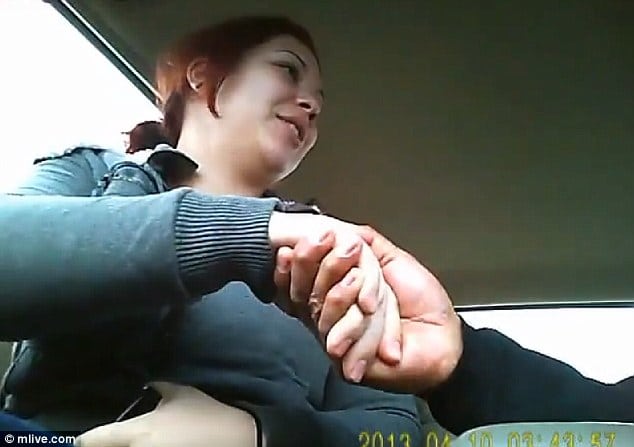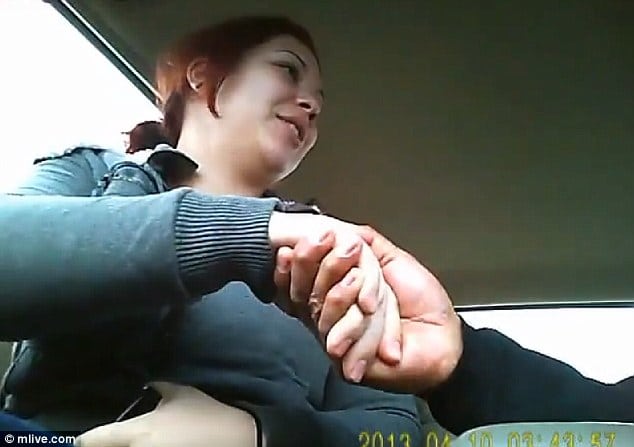 A 21 year old Michigan mother of two, Julia Merfeld has pled guilty to the murder of her husband cause it was easier than getting a divorce.
The plea came after Merfeld went on to admit that she had solicited the attempted murder of her husband via a hitman who unbeknownst to Merfeld was really an undercover cop.
In video recordings of the meetings Merfeld had with the undercover cop, Merfeld could be heard saying that killing her husband would be 'easier than divorcing him.'
She went on to tell the court that her and her husband had been fighting for a while and than rather risk her family's judgement or breaking his heart, killing her husband would be the next best option.
Nevertheless prosecutors went on to tell the real reason she sought her husband's murder was so she could collect the $400 000 life insurance policy on his life, of which $50 000 would go to the hitman for their services in $9000 installments.
Police became aware of Mrs Merfeld's plot to have her husband killed when they were tipped off by her co-worker, Carlos Ramos.
According to Ramos, Julia Merfeld had offered him $50,000 for the hit, but instead Ramos went on to call police and helped set up a meeting between Merfeld and an undercover detective posing as a prospective assassin.
In each respective meeting Merfeld and the undercover cop had the meetings were recorded on hidden camera.
Yet perhaps what makes the videos particularly chilling is how the mother is seen widely grinning whilst discussing the details of the hit of her 27 year old husband, in a detached, matter of fact way.
Tells Julia Merfeld: 'When I first decided to do this … it's not that we weren't getting along. But … terrible as it sounds, it was easier than divorcing him.
'You know, I didn't have to worry about the judgment of my family, I didn't have to worry about breaking his heart, all that stuff like this. It's, like, how I got a clean getaway.'
During the two meetings the pair had, Merfeld calmly tells the undercover cop that the best time to kill her husband would be on a Thursday. At one point, she could be seen checking the calendar on her smartphone covered with a Batman sticker for the optimal date for the assassination.
Incredulously during one of the meetings Merfeld suggests to the would-be assassin that the best method to kill her husband would be to break his neck, but the undercover cop goes on to tell Merfeld that he would prefer to use either a gun or a knife.
In response, Merfeld chooses the gun and calmly says 'OK' when the detective tells her that he will shoot her spouse in the face.
Merfeld goes on to tell the undercover cop that she doesn't want to know exactly when or how the murder would happen and that 'it would better if you surprised me.'
'The more shocked I am when it happens, the better,' she tells the hit man. 'I just want to make it as non-suspicious as possible.'
At no point during her two encounters with the undercover cop does Julia Merkel complain about her husband or cite a specific reason for her decision to have him killed beyond her desire to collect his life insurance.
In the course of the second meeting with the cop, Merfeld briefly appears to have second thoughts about the plan.
After the assassin tells her repeatedly that he is going to put two bullets in her husband's 'noggin' and that 'he's gonna dies,' she smiles nervously and tells him ' it makes me sad.' A few minutes later, she adds, as if thinking out loud, ' it's a bad idea for me.' 
Nevertheless after momentarily relenting the young mother signs off on the murder plot and it isn't much longer when she is apprehended by cops.
After the murder plot was uncovered, Merfeld's husband appealed to the judge to spare his wife any jail time. Instead, Judge William Marietti decided to cap the defendant's minimum sentence to six years. She could face up to life in prison when she is sentenced July 30.