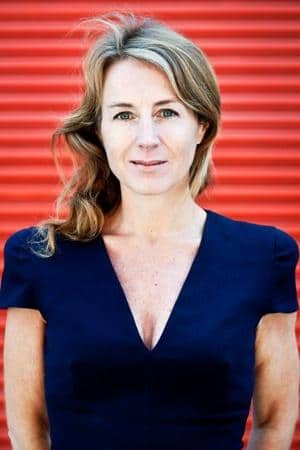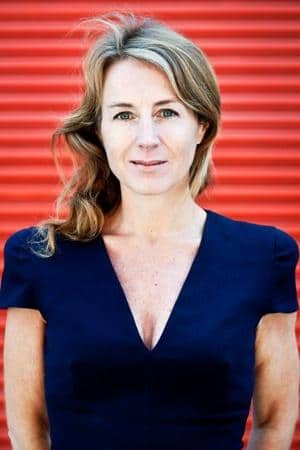 Heleen Mees, 44, a fomer NYU professor and outspoken advocate for women's empowerment has been arrested for allegedly stalking and harrassing her ex lover, chief Citigroup economist Willem Buiter.
According to police reports, Mees over the course of two years sent more than a thousand emails to Buiter, a married father of two. The emails are said to have included images of Mees pleasuring herself and other explicit images. Yes kids, I am gushing from the gills too.
Wrote Mees in one letter. Hold your breath kids: 'What can I do to make it right? Shall I lick your b***s?'
In addition to the nude pictures, Mees is also said to have sent Buiter oddball requests — including "Shall we adopt a child?"
Police reports went on to say that the emails also contained threats to the world renowned economist.
Mees was taken into custody just before noon Monday and arraigned on multiple stalking and harassment charges with bail being set at $5000.
Mees' attorney, Vaneshka Hyacinthe, has gone on to claim that Mees 'had a long-standing relationship' with Buiter and 'the emails go in both directions.'
On her thesis, Mees is said to have written: "Finally, I want to thank Willem Buiter, who was so kind to meet with me in the summer of 2008 in London."
Mees, a one-time adjunct at NYU, even dedicated the opus to her object of affection: "For Willem."
A Manhattan judge went on to order Mees to avoid all contact with Willem Buiter and his family.
It is believed that the married 63-year-old economist and the Dutch NYU professor once had an intimate relationship, but at some point it ended.
'Hope your plane falls out of the sky,' the embittered Mees wrote to Buiter, according to court documents.
Buiter, a native of the Netherlands, is married to economics professor Anne Sibert, and the couple have a 22-year-old son and a 19-year-old daughter.
Media reports go on to indicate that Mees, who is fluent in five languages, including Mandarin and French was assistant professor in economics at Tilburg University and a researcher at the Erasmus School of Economic in the Netherlands.
Court papers filed by Buiter went on to describe Mees as an unhinged woman who sent him an increasingly slew of bizarre and disturbing emails between July1 2011 and Monday, including one sent in May that included an image of dead birds.
Court filings went on to also allege that Mees also harassed Buiter's wife and children despite her ex-lover's repeated requests that she stop her barrage of messages.
On February 27, Willem Buiter sent Mees a cease and desist letter, but that did nothing to deter Mees, who proceeded to fire off several hundred more emails to him, according to court documents.
Willem Buiter has chaired the World Economic Forum and was on the Bank of England's Monetary Policy Committee. In 2010, he was hired as Citigroup's chief economist.
Over the past three decades, Buiter had taught economics at some of the world's most prestigious institutions, including Princeton, Yale and Cambridge universities. His wife currently teaches at University of London's Birkbeck college.
Mees tell media reports taught a course at NYU's Robert F. Wagner Graduate School of Public Service until last fall.
below image found here