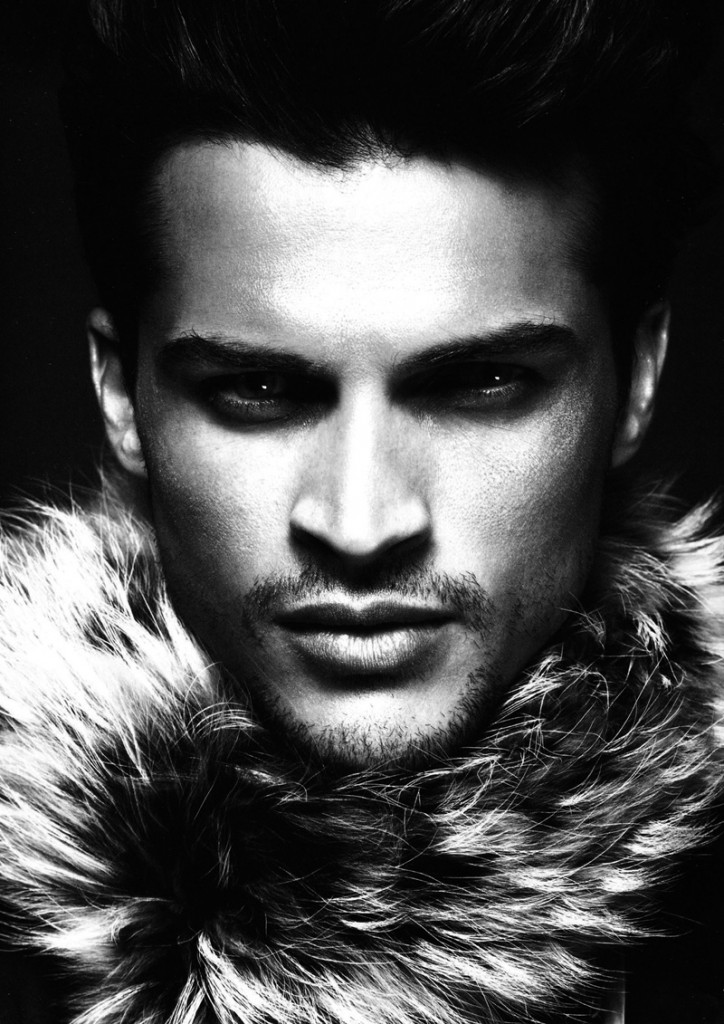 Wilhelmina male model Romulo Pires da Silva could be made to face felony charges after allegedly choking, biting and imprisoning his Guess Jeans modeling fiance in their posh Manhattan apartment.
The potential charges come despite the Guess Jeans model Thais Oliveira declining to press charges against the Wilhelmina male model.
The nypost goes on to tell how a court hearing yesterday told how Thais Oliveira, who like her fiance is a model from Brazil, gave a statement claiming her boyfriend squeezed her throat while holding her down on their bed, scratching and bruising her neck, as well as biting her on the back of the neck.
The court heard how he also allegedly held the bedroom door closed so that she was trapped in the bedroom.
Told assistant district attorney Timothy Duda: 'The people are considering indicting him on felony strangulation charges.'
Jeffrey Chabrowe, da Silva's defense lawyer, went on to tell that prosecutors are considering putting the case into a grand jury without Oliveira.
Although Oliveira does not want to press charges, Chabrowe went on to say that prosecutors won't even allow the couple who have been together for 9 years to have any physical contact with each other.
Chabrowe went on to add that both models have made statements relating to the alleged attack, both of whom allege that she was the one who attacked him.
'Any injuries she suffered were a result of him trying to keep her off of him, and they've both told cops and prosecutors that,' Mr Chabrowe said.
The couple's case is scheduled to be heard in court today, in Manhattan; lawyers expect that the case will be put to a grand jury.
It is understood the couple are still intent on marrying each other and continuing their life in NYC after having first met each other at a local modeling competition in Brazil.
above picture found here