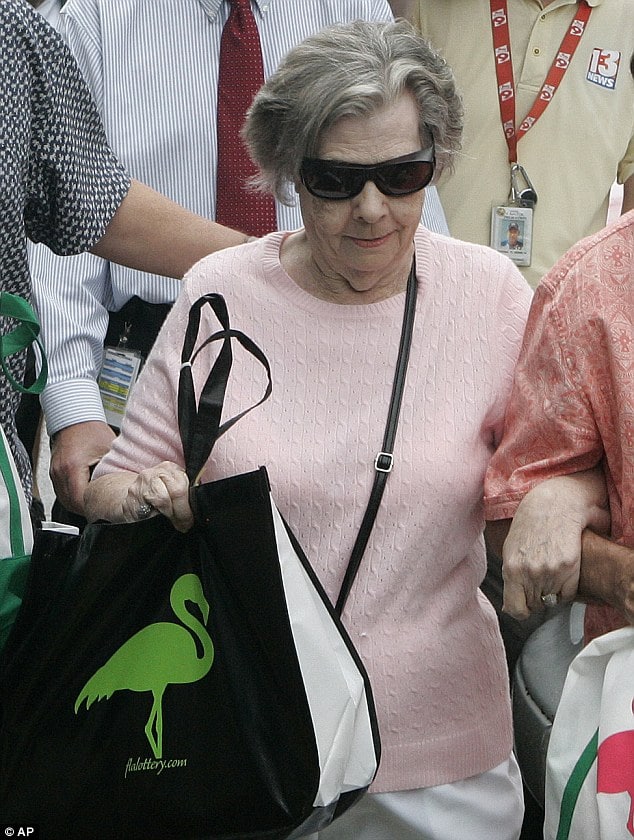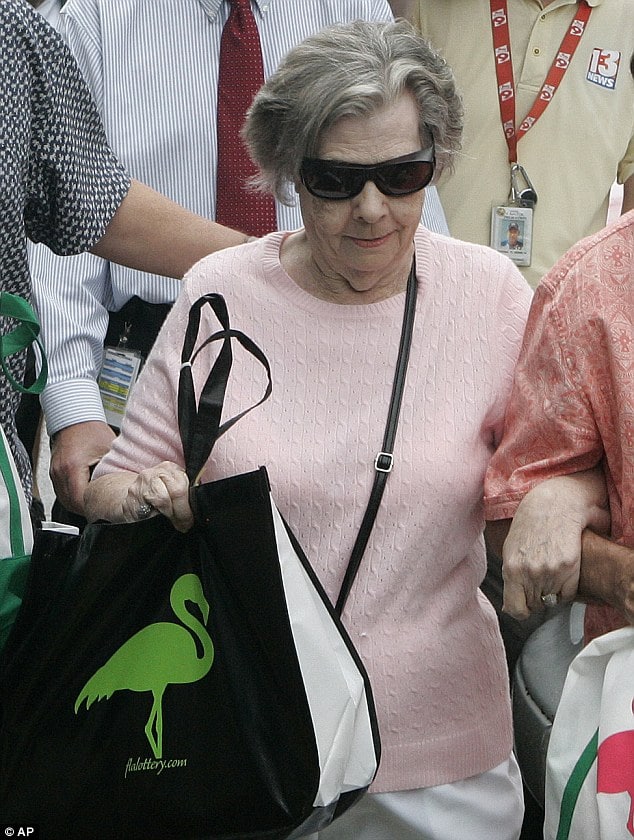 Kids it's time to meet 84 year old Gloria C. Mackenzie who today rakes in the all time high winner of a lottery jackpot in the history of Florida jackpot candy tricks. And the best part about Gloria C Mackenzie winning the latest $590 million powerball jackpot is she really deserved it, because America always likes its heroes and winners to be the ones who manage to fight their way out of inopportune and the downtrodden, all things Gloria C. Mackenzie knows a healthy serving about.
First things first, Gloria C. Mackenzie could desperately have used winning something in her life on account of how terrible some things had gone for her lately.
According to one former neighbor,79 year old Nancy Williams, up to a year ago, Gloria, by now a widow, had been forced to move out of a trailer she and her then husband bought over 25 years ago into a run down duplex.
In fact making the win all that more endearing is the fact that Gloria happens to have a heart of gold. Point in case Nancy Williams insistence that when Gloria lived by the trailer park way she and her husband would drop by every Sunday and talk about family and what not.
Talking of family and who will be helping share in the yummies are Gloria's four children.
Then there's the reality of Gloria's age, which being 84 means in all likelihood she has not as many years left of life than some of you out there reading this, which is fate and intervention telling Gloria, 'don't you worry Gloria, you made it this far and by geez we'll make sure your last few years will be full of nice shiny things too.' Not that I'm seriously betting Gloria is going to suddenly go out and buy herself a Porsche boxter of some crazy shit like that.
But here's the best part I like. Upon learning she had won the winning numbers (apparently Gloria had only bought a ticket at the last moment and had been given kudos when an attendee in line let her cut the line)is how she handled her surprise win.
Upon confirming that she had indeed won the powerball jackpot she left the small town, Zephyhills, Florida where she normally resides never to be seen or heard from again, until today.
Told Dave Walters, a local reporter: 'Being in a small town, everybody knows everybody and in some cases, everybody's business. It's hard to keep a secret in this town, but this is one of the biggest mysteries we've had in a long, long time.'
Told another local resident: 'Everybody's talking about it. It's a small town, you know? Everybody knows everybody and everybody wants to know who it is.'
Which is Gloria telling you she had the good common sense to get the hell far away before a whole bunch of people she had not seen in 20 odd years who she suddenly feared would be now planning on dropping by for tea.
Gloria has elected to take the good yummies in one whole single lump sum of of $370million before taxes. Which will work out to about $266million after federal income taxes. Which is still a whole lot more money Gloria ever had in her life and a whole lot more money than most of you bixches will ever have in your life either. Pity Gloria suddenly left town isn't it?