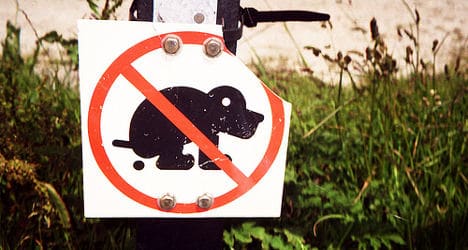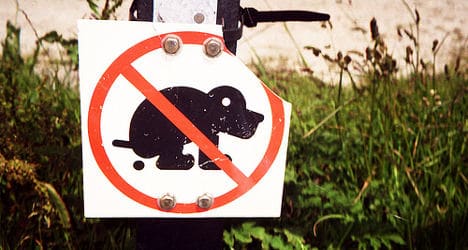 In a sign of defiance that certain behavior will not be tolerated, the Spanish, Madrid municipality of Brunete has teamed up with big cheese ad agency McCann Erickson to launch a campaign aimed at reducing the amount of dog poop found in the town's streets.
The effort (can we call it anything less than that?)  involves sending out volunteers to spot irresponsible dog owners and engage them in light conversation so as to determine their dog's name and breed.
From there it was only a simple effort to do some legwork told a spokesperson for the town council:  "With the name of the dog and the breed it was possible to identify the owner from the registered pet database held in the town hall."
Kids, tell me you're not ooohing and ahhing your dirty knickers on this one?
From there it was a simple procedure of collecting the uncollected "caca"  which would then be scooped up and placed in a box marked "lost property" and shipped express back to its rightful owner.
Yes kids that shit (pun intended) is legal as long as the caca in question is not wet or moist or too icky if you know what I mean.
Uproxx go on to tell how to date the campaign not only helped reduce the quantity of unclaimed dog crap by 70 percent, it also won the ad agency McCann the Silver Sun award at last weekend's Latin American Festival of Advertising Communication.
Because dog poo poo will no longer be tolerated by one small idyllic Spanish town that knows better than you and me what irks it….never mind all that nasty unemployment that can't be mailed in a tidy package box…