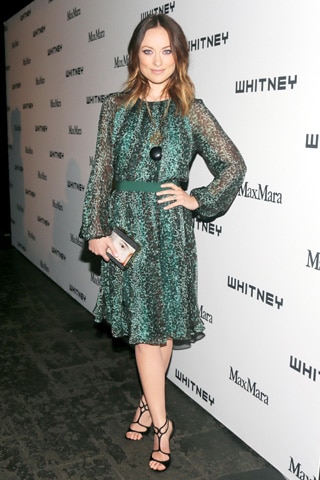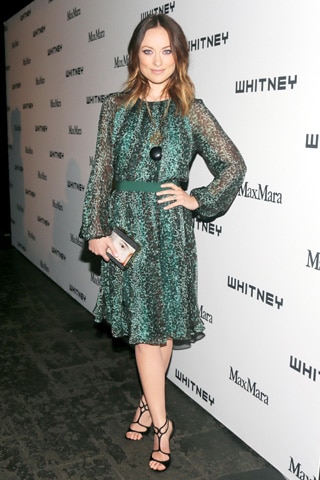 May 1, 2013 – New York, NY- Last Wednesday, more than 1,000 art lovers, celebrities, and supporters of the Whitney Museum of American Art attended the 2013 Whitney Art Party, hosted by the Whitney Contemporaries, the Museum's dynamic group of young collectors and art enthusiasts. The event was sponsored by Max Mara atSkylight at Moynihan Station. This year's Art Party raised more than $450,000 in funds towards the Whitney's Independent Study Program and other education initiatives.
At one point this author had to wonder what registered for the real art as a number of guests pulled out all stops in flamboyant get up (yes you Andrej Pejic) but perhaps that was all in the spirit as the delicious canapes get flowing and the revelry continued until the early morning hours. Yes I danced on the dance floor too so there…
Honorary Co-Chairs Maria Giulia Maramotti*, Hannah Bronfman*, and Nichole Galicia*, Event Co-Chairs Mark Amadei, Jessica Gersh*, and Maureen Nash*, the Whitney's Alice Pratt Brown Director Adam D. Weinberg and the Whitney Contemporaries celebrated with guests Olivia Wilde*, Adam Driver, Lake Bell*, Hanneli Mustaparta*, Vladimir Restoin Roitfeld, Ambra Medda* & Damian Kulash, Giovanna Battaglia*, Rebecca Minkoff, Ashley Platt*, Anastasia Rogers*, Jon Neidich, Laura de Gunzburg*, Lauren Remington Platt*,  Pippa Cohen, Lauren Bosworth, Urs Fischer, Nur Khan, Jourdan Dunn* Beth Rudin DeWoody, Kyle DeWoody*, Joann Pailey*, Henry Joost, Leandra Medine*, Olivia Sandelman, Francesca DiMattio*, Michael Avedon, Nathalie Joos, Arden Wohl*, Eric Cahan, Samira Nasr*, Athena Calderone, Erin Wasson, LouLou Roberts, Nicole Trunfio*, Karla Martinez*, Scott Campbell, Lola Montes Schnabel*, Melanie Berliet*, Jeisa Chiminazzo, Amy Globus*, Nina Freudenberger*, Andrea Mary Marshall*, Jane Keltner de Valle*, Joanne Leonhardt Cassullo, Nicolas Lobo, Daniel Newman, Franklin Evans, Judith Bernstein, Kadar Brock, Harif Guzman, Daniel Arsham, Eric Cahan, Sam Moyer, Ara Dymond, Kasper Sonne, Ellen Jong.
Gregory Johnston enjoyed cocktails by Belvedere and bubbles from Chandon. Highlighting the event were DJ sets by Harley Viera-Newton* and Brendan Fallis. This year, for the first time, the Art Party Auction was presented in partnership with Art.sy, which hosted a pre-sale preview that generated close to $70,000 in funds.
*Indicates guests dressed in Max Mara.
The Whitney Museum – Founded in 1930, the Whitney Museum of American Art is the world's leading museum of twentieth-century and contemporary art of the United States. In addition to its landmark exhibitions, including the Whitney Biennial, the Museum is known internationally for events and educational programs of exceptional significance and as a center for research, scholarship, and conservation. While its vibrant roster of exhibitions and events continues uptown in the Museum's current home at 945 Madison Avenue at 75th Street, the Whitney is in the process of constructing a new building, designed by Renzo Piano, in downtown Manhattan. Ground was broken in May 2011, and the Whitney's new home is projected to open to the public in 2015. For further information, please visitwww.whitney.org.