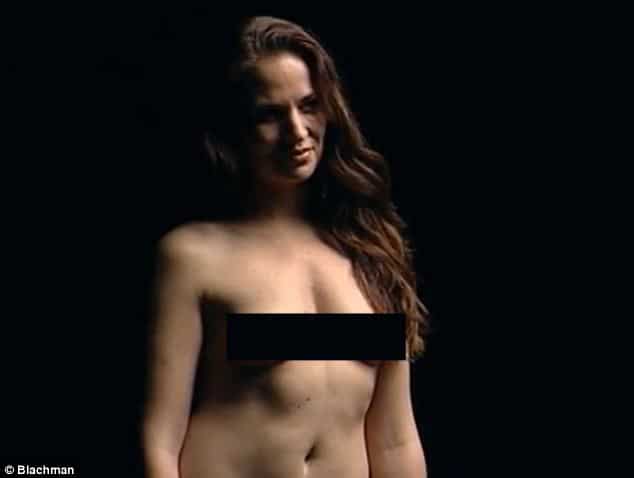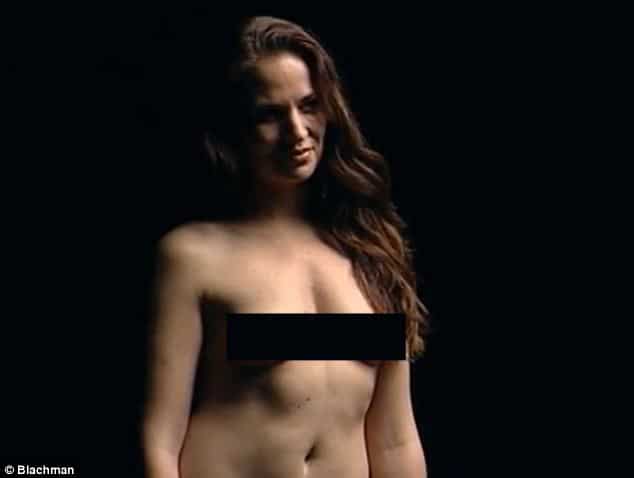 Danish tv show asks women to undress whilst host and guest critique their body.
Since the tabloids began running features on a new show, 'Blachman,' courtesy of Denmark's Thomas Blachman's where women are asked to stand in front of him and a male guest naked where they pass judgement, overriding commentary has been condeming. Yet one wonders if such over riding commentary is disingenuous and misplaced given the fact that our culture already has embraced this type of commentary in the first place and all the show has served to do is strip it to its bare core without the pretense of being anything else.
In many ways all Thomas Blachman seeks to do is strip the pretense that so many of us in society have about how we come to value women and simply laid it on the wire for all to see. To argue that a woman's value is more than her looks is simple and facile because intuitively most of us already know that for a fact given our own day to day dealings with women in our lives, from mothers, sisters, girlfriends, wives and co workers. The fact that Thomas Blachman has gone one step further and asked women to stand stark naked in front of us (as opposed to hint at their looks whilst they do this or that in often too revealing dresses)  is simply an admission that 'yes this is what we have all come to see and preternaturally are very curious about in the first place.'
But the reality is if one bothers to really examine the culture at large and its history, women have always been held to a pedestal based on their looks. From the way the Ancients presented them in art, to the very present, women it seems have always been adept at being idolized for their shape and form. To argue otherwise is to go against history and what we see all around us.
From tower billboards, magazine covers celebrating this or that most beautiful woman, to even women's own celebration of their looks and their unrelenting vanity to appear as beautiful as possible to either themselves, other women or to us just men. From beauty contests, pageants, the idea of the supermodel and glamor stars that are consistently idolized, primarily if one is honest on their looks, talent aside.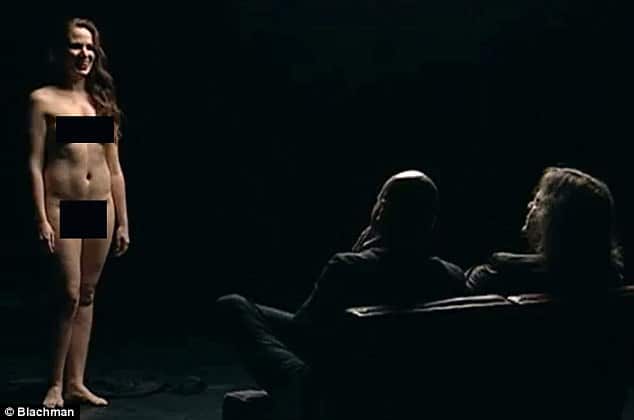 The fact that someone like Thomas Blachman simply chooses to simply celebrate the female form at its core base should hardly surprise us if we are really honest about what actually goes in society. In essence Blachman is only replaying for us what many of us think intuitively in our minds at any given moment when we come across the opposite sex or even same sex. To even demand that he present us with a more modest version of what we ought to be watching or thinking is just us passing the buck of our own guilt and embarrassment of our thoughts and feelings  to someone else.
Simply put there is a wide audience for such material. The women who appear on the show are not coaxed with a baseball bat to appear or else. They do so quite willingly and with pleasure, curious to see what others may actually think of their bodies, curious to see and understand what it is what us men really think of them. And if that sounds disparaging and misogynistic as some have openly wondered then that too is being facetious and refusing to understand that it is our collective lot to celebrate a woman's form and beauty as much as it is our collective form to celebrate a man's successes and achievements, which is not to say we ought not view women this way as well but not to deny or pretend that we also view and appreciate what nature has bestowed them too.