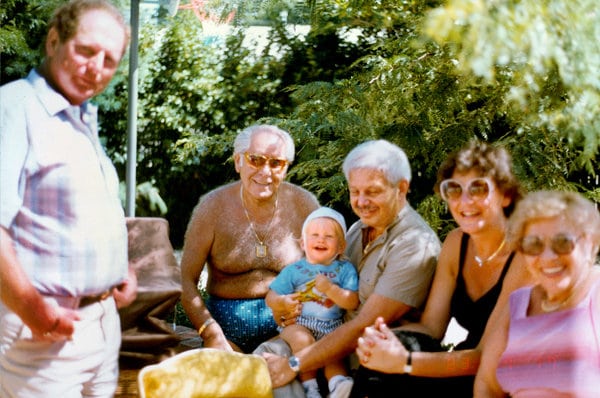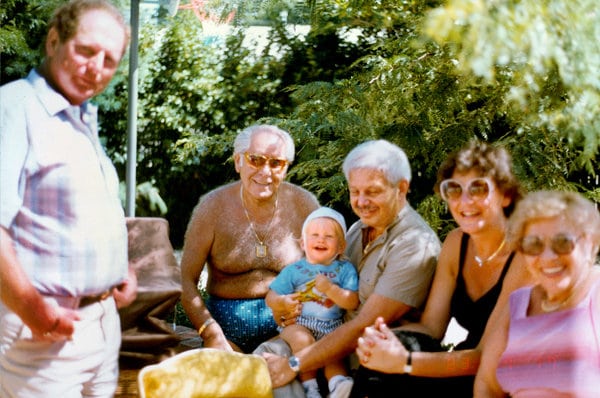 Making the world go quietly crazy is the mystery of Roman Blum, Holocaust survivor who managed to go on and build a vast property business, who eventually passed away at the ripe age at 97 (January 2012) here in NY but inexplicably did not bother to will his fortune to any of his relatives or friends. Which has now led to a mad chase to find some lucky soul(s) to give the whole shaboom to lest NY state takes it, which it will come if no next kin is found.
dailymail.co.uk: With no apparent surviving family members – his wife died 21-years ago and the couple was childless – the 97-year-old property moguls $40 million fortune will be taken on by the state.
Casting their net as far afield as Poland to find anyone who may be related to the modest multi-millionaire, lawyers are hoping to find anyone who can take on the hard earned cash of a man who escaped the death camps of Adolf Hitler.
From there the UK's dailymail goes on to explain how Roman Blum turned out to be a ladies man, an inconvenience his wife quietly tolerated although in the end she refused to move from their tight knit Jewish community in Forest Hills, Queens to Staten Island in the 1960's when Roman Blum decided to extend his property reach. Which luckily for him was a good move as NY State then began to extend thoroughfare to the once nearly impossible to get to burrough.
We also learn that little is known about the man before the Holocaust, except to say he was born in Chelm, the south of Poland, with some speculating that Roman Plum had a wife and a child who died in the concentration camps.
Tells Mason D. Corn, his accountant and friend for 30 years by way of the NY Times:
'I spoke to Roman many times before he passed away, and he knew what to do, how to name beneficiaries.'
And yet although Blum intended to produce a will, Corn goes on to tell how his client died before he could on with things – all whilst he went on vacation.
Then there was the tale of missed opportunities:
As a backdrop to this, the Blum's failed to start their own family – spending tens of thousands of dollars on medical bills.
A hurtful rumor even circulated that Eva had been rendered infertile bu the inhuman experiments of Josef Mengele while at Auschwitz.
Indeed, on a five-week cruise to Israel in the 1960s aboard the Queen Elizabeth cruise liner, Blum found a boy he wanted to adopt.
His wife declined, hoping that she would be able to conceive naturally.
In the end Roman Blum and his wife divorced, his passion for extra curricular activities had by now become too obvious as women flocked to him as his wealth began to increase. Interestingly though, despite his increased wealth, Roman Blum, perhaps as a result of his experiences during the Holocaust decided to retain a modest existence and house living in Staten Island, eschewing the allure of trading up his lifestyle or living quarters.
Goes on to tell the UK's dailymail: Yet despite a worldwide search that included Poland and Israel there has been no evidence of any relatives.
At his death, Blum's estate, which is still being liquidated included included about $4 million in cash in his checking account.
His home in Staten Island was worth $729,000 – undeveloped land in Forest Avenue worth $4.5 million and a safe deposit box containing 70 $100 bills.
Once the liquidation is complete and no relatives are found, the money will go to the city's Department of Finance.
The money will wait there for three years until the state comptroller splits it between the state and the DoF.
If an heir ultimately is found – the money will be returned.
A friend of Blum's has tellingly gone on to tell the Times, "He was a very smart man but he died like an idiot."
For those of you interested to know, since 1943, more than $12 billion in unclaimed funds have been amassed in New York. Maybe some of that money should have went to you?