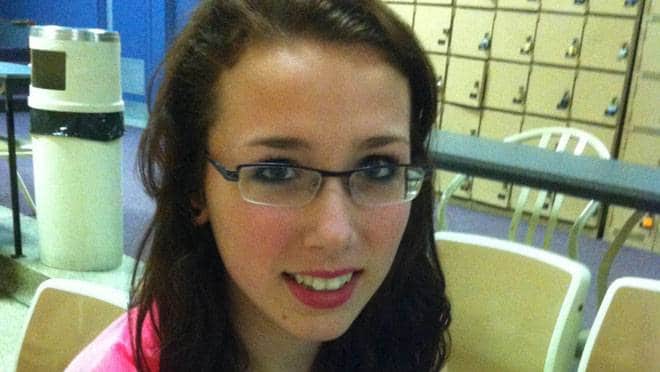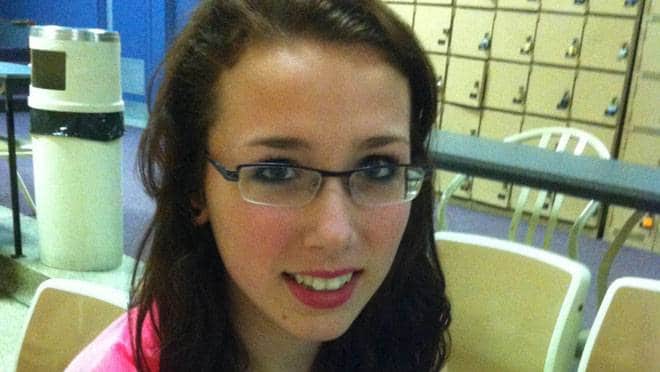 Rehtaeh Parsons: Anonymous hands suspect's name to authorities.
Rehtaeh Parsons: Will Anonymous release names?
Rehtaeh Parsons: Culture of rape.
Nova Scotia, Halifax, Canada. Family and friends gathered today to bury Canadian teen Rehtaeh Parsons who last weekend hung herself subsequent to relentless abuse and harassment at the hands of her attackers who raped her 17 months prior.
At the time school and police authorities failed to investigate allegations of the girl's rape nor the preponderance of images of her which depicted her rape at the hands of her tormentors. In turn the unrelenting harassment led to the 17 year old student to taking her life whilst her four tormentors continued to live with impunity.
Nevertheless following the involvement of hacker activist group, Anonymous and the resulting worldwide indignation, Canadian authorities pledged to reopen the case, and to date it is understood one of the assailants, a fellow highschool goer has confessed to his involvement in Rehtaeh Parsons' rape and dissemination of images.
Present at Rehteah Parsons' funeral at St. Mark's Anglican Church was her mother, Leah Parsons who led a vocal campaign to bring awareness to her daughter's plight which has since forced a deeper regard as to how such a crime could have come to pass in the first place.
Offered Rev. John Morrell as an inconsolable Leah Parsons and family listened on:
'It is a time of celebration and thanksgiving of her short life amongst us,'
'However, given the worldwide attention to the events leading up to this tragedy, it is appropriate to focus on what happens tomorrow, and the day after, and weeks and years to come.
'How can our society provide a safe haven for young girls? Why do young men feel that young girls are but objects for their sexual fantasies and pleasure? Why do teenagers avoid seeking help when they are depressed and suicidal?'
Yet perhaps most agonizing is the continuing trashing of Rehteah Parsons memory as the young women's family and friends have even in her death been forced to deal with the continual denigration of Rehtaeh Parsons which forces the question what is it about society that can hold young women accountable for such crimes and what do we really mean when one coins the phrase 'it is a man's world?'
Reflected Leah Parsons recently:
'It was total humiliation from her whole community.
'It wasn't the rape that sent her over the edge, as horrible as that was.
'It's the public humiliation and shame from her peer group, and everyone saw a picture of her getting raped.'
Which raises the sordid question how is it that the culture of rape is so pervasive in a society that values liberty and human decency, and equanimity for women unless of course it doesn't or is simply not capable…
via dailymail.co.uk