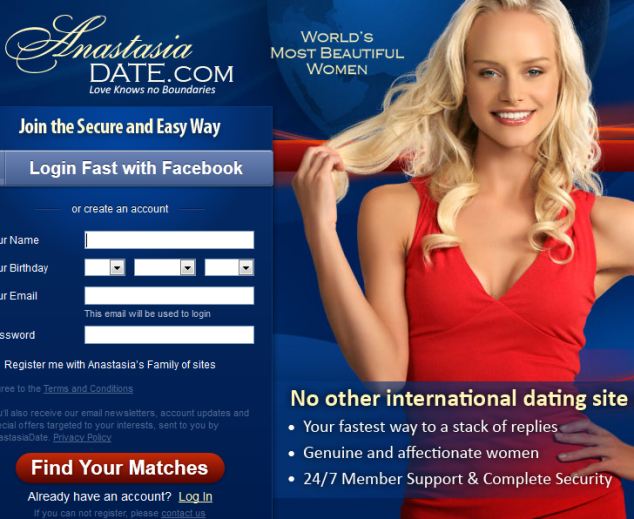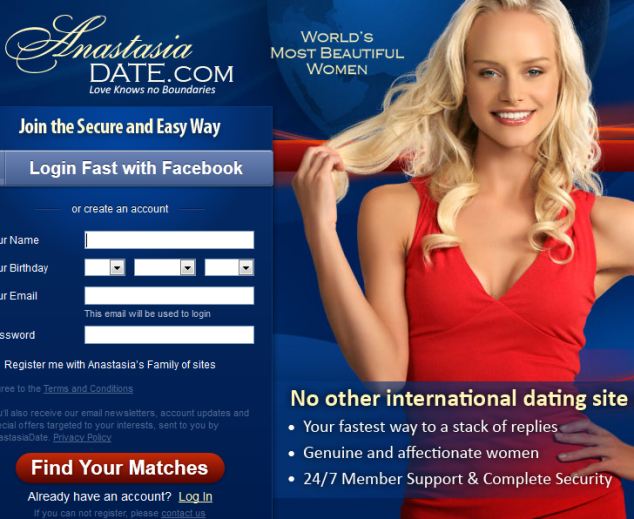 In an effort to shed their tainted image, international dating sites, often synonymous with mail order bride outlets are now re positioning themselves in an effort to re brand themselves as a 'premium international dating agency.'
One agency which has seen much growth since it repositioned itself from simply being a mail order bride agency catering to women from impoverished circumstances and that of men looking for complicit trophy wives who would behave as told includes dating website AnastasiaDate.com
Having now repositioned itself as a premium international dating site, the outlet's web traffic has grown by as much as 220 % in 2012 and now has an impressive four million users.
Tells Chief Strategy Officer Mark Brooks to Fortune magazine he believes sites like his are comparable to mainstream online dating when it began, and will one day be just as accepted.
In 2012 AnastasiaDate made $110 million. In 2013, the outlet projects it will make $140 million – and to date has advertised on CNBC, Discovery, Golf and the History Channel.
According to U.S. immigration statistics there were roughly 200 international marriage broker agencies in 1999 that coordinated between 4,000 and 6,000 marriages. By 2010, there were twice as many agencies – and 10,000 and 15,000 couples tying the knot.
Similar dating sites in the bracket include sites like Kiev Connections, A Foreign Affair and Russian Cupid, all which have risen to fill up the demand of men often between the ages of 35 and 60 often making six figure incomes, tired of the dating scene and are now simply looking for younger women to take care of them.
One site, Eastern European Women, offers to match men with 'gorgeous, healthy and vital Eastern European women', who are 'significantly younger'. Yet here's the clincher, the site goes on to tell that most of the women it represents are 'unspoiled by feminism.'
For those men looking to participate having access to resources is a no brainer as the sites offer sliding scale introduction rates and credits which entitles them special access to the beautiful women they come across online (let's hope for their sake they actually exist).
Explains fortune: Since a single email can cost up to $8, the site makes a killing on revenue from video chat and emails before having to arrange a single meeting. Once the guys do decide on a face-to-face encounter,  'romance tours' arranged by the sites st them back another few thousand dollars.
That said there have been instances of foul play which has led to the agencies being mandated to perform criminal and marriage background checks on those men who wish to join. Interestingly no such law exists for those women who seek toregister on such sites.
In fact there have been many reports of horror stories, the result of fraud websites, women who play with deceit, including stories of how some men had their money and passports stolen whilst others were simply bilked or caught in a scam or at the mercy of women who pleaded for money for instances which purportedly included needing money to fund imaginary immigration fees, get malaria medicine and, in one case, to register her dead father's gold mine.
There are also endless stories alleging that some agencies that create fake profiles and overcharge for translation, among other things.
Nevertheless despite the risks, AnastasiaDate's Mark Brooks sees much growth going forward and even envisions American women eventually using the site as well. Of course that may all be wishful thinking unless American women are suddenly interested in dating foreign men who are more than unlikey to be represented by the re branded mail order bride sites.