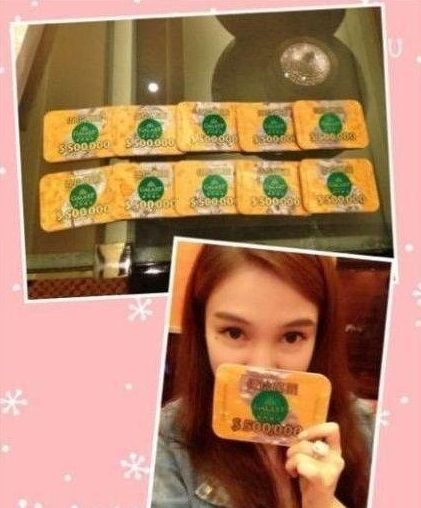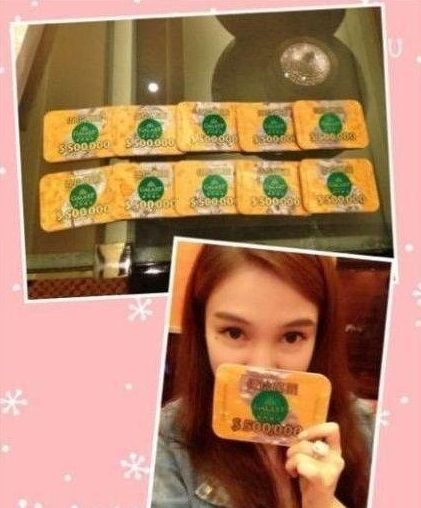 It seems China's ordinary citizens are in awe and shock after an online bragging match between an elite Chinese Sports club and online figure/model Guo Meimei caught the attention of netizens.
It all began after pictures began to circulate on the web back in early April of a much ballyhooed 'group sex' party which boasted the suppposed participation of some of China's most elite and well to do youth.
Tells offbeatchina: Many high-profile celebrities and young models were said to participate a 3-day Hainan Rendez-Vous Lifestyle and Yacht Show. Rumor has it that it was a party filled with sex and drugs. It's said that one young model earned some RMB 600,000 yuan ($97,000) through offering sex at the party, and that a total of more than 2,000 condoms were used at the party over 3 days.
Yet things got carried away when Guo Memei a popular figure made a point of telling followers that she wasn't impressed with the antics of the congregation especially after one of the members of the China's Sports Car Club made a pass at her and made bones about his wealth. At the time Guo Memei went on to say she was too rich herself to need to sell herself to either the man in question or other members who had offered her money to partake in group sex. Yes very savory stuff.
It wasn't long though when Guo Memei then went about to show how rich she really was when she appeared online with an image of her showing off ten casino chips worth RMB 5 million.
Naturally this led to one of the members of China's Sports Club showing off his bank account which had an impressive balance of 3,710,002,511.36 yuan (RMB 3.7 billion). Another member went on to show a balance of RMB 9.9 billion.
Tells offbeatchina:  Many members of SCC are what the Chinese call "second generation rich (富二代, fu er dai)", meaning offspring in their late teens or twenties of China's first rich generation after the opening-up policy. SCC was funded in 2009, and is currently China's biggest and best-known sports car club. Membership requires at least a Porsche Carrera 911 and a RMB 10,000 yuan membership fee per year, which is about 50% of the annual income of an urban resident in China.
The club has long been seen as a playground for China's young, rich and spoiled. The current controversy on Weibo is just another example. For example, Chen Junyu, owner of the 3.7 billion bank account, was rumored to be only 19 years old.
The online war to date which has become a heavily trended topic on Weibo has led to many netizens expressing their woe.
Told one:  "I counted the balance many times. I couldn't help but sigh. An ordinary people like me could have never imaged that the wealth gap in China was already this big."
And then there was these reaction too:  "Thank you, Guo Meimei. Thank you SCC. You make me understand that I'm not living at the bottom of this society, I live 180 floors beneath the bottom."
"I cannot image an ethical man from no background can become rich in today's China by running legit businesses."
The fracas has underscored the degree of inequity in Chinese society and the feeling amongst many that some of the weath earned has not necessarily been legitimate or fairly earned whilst many continue to struggle.
And yet to make matters worse new rumors on Weibo are now countering that Guo Meimei's picture may have been photoshopped. Needless to say netizens are not amused as China's well to do unabashedly go about bragging their wealth as most continue to deal with just getting by.
Not helping matters is the fact that Guo Meimei who shanghaist describes as a  "bratty rich 20-year-old mini-blogger" whose Weibo wealth-flaunting caused a massive scandal for the Chinese Red Cross in 2011, and was linked to a Beijing blood shortage in the months that followed has now caught the eye of red cross officials in China who have sought to re open an investigation after claiming to be a managing commercial director. At the time the Red Cross scandal two years ago went on to rock China for its mismanagement of funds.