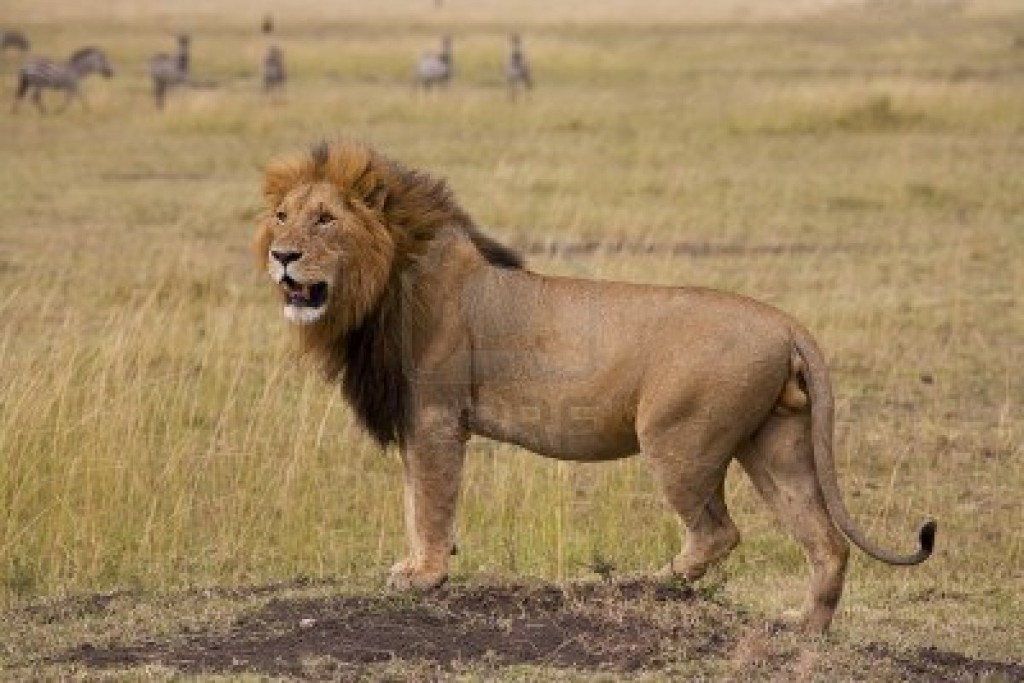 Doing the wild thing will sometimes lead to even wilder things happening….
A woman was mauled to death by a lion as she and her partner made love outdoors in Zimbabwe.
The victim, Sharai Mawera and her unnamed partner are said to have been pounced upon after they took to a secluded bush in the northern town of Kariba.
Whilst Sharai Mawera succumbed to the advances of the lion, her boyfriend was fortunately able to jump and flee in the nude when the lion lunged forward.
Told a local source: 'Unfortunately the woman was mauled to death by the lion, but her boyfriend managed to escape naked.'
According to a friend of the couple, a local media outlet was told that Sharai Mawera had worked in the local market and that her boyfriend was a fisherman.
Told the friend: 'He is a fisherman and he used to often meet at the same spot with his girlfriend, who is now deceased.
'The two were romping when the incident occurred. The lion came from behind and roared.
'The guy managed to escape before stopping at a distance where he witnessed his companion being attacked.
'He later rushed to the road seeking help.'
At the time of the attack, Sharai Mawera's boyfriend was able to sound an alarm which led to local police and armed rangers from the Zimbabwe Parks and Wildlife Management Authority rushing to the scene.
Told the source: 'Cops and officers attended the scene and fired a single shot before getting to the spot.
'The woman had already been killed. She had bloody bruises all over her body. Her neck and tummy had been mauled.'
The attack comes after a recent attack on a local who recently went missing and whose remains were found on the outskirts of town.
At present local media outlets have gone on to say that 'Residents of the town are now living in fear as the lions are still roaming freely as there are yet to be caught.'
above image found here