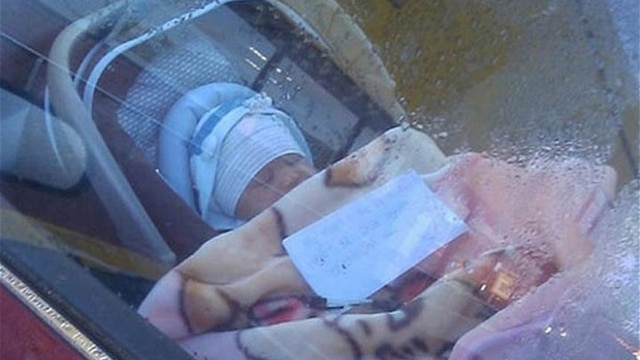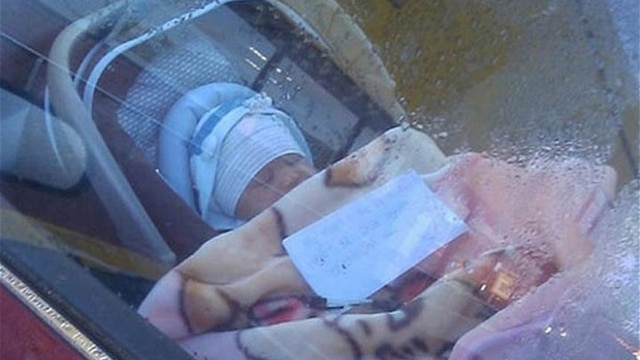 A New Zealand mother has created furore after a picture of her baby surfaced in which she had left in her car with a note asking passerby's to call her in the event of any problems.
Read the note: 'My mum's in doing the shopping, call her if I need anything', and it had the cellphone number."
Despite getting attention in the media, the incident itself according to the nzherald was not reported to police nor had anyone come forward with information which would warrant the incident to be investigated.
Told national police spokeswoman Annie Coughlan:
"We don't know who the people are, we don't know the phone number, we don't know where to start."
"We would launch an investigation if we could but at this stage no one's come forward."
Senior Sergeant Justin Rakena went on to say that although a parent can be fined for leaving a child alone, no charges would be levied because no formal complaint had been made.
Reiterated Rakena: "[Incidences like this] need to be taken on their merits and often it's a mum that's run into a shop, for example, and is only away for five minutes,"
"Absolutely [it should be reported to police], but it doesn't mean to say we'd prosecute. I would suggest the majority of people in that situation aren't prosecuted."
In the end the mother was notified by two passerbys who notified the mother they were outside waiting for her.
Told national child safety adviser Sue Campbell:
"Babies can dehydrate quickly and become very distressed. So for a newborn that's one of the key issues. Plus there's a security issue – a small baby is unable to defend itself if need be, or call for help, or anything like that."
And then there was this comment on the web that made me wonder as well (which is to say what may never pass in a city like NYC may just may pass for some outback post like NZ, assuming of course one still believes in the notion that one can exist with their back porch door opened:
This might also be a cultural issue. I've seen in several Scandinavian cities mothers leaving the baby outside shops in their buggies and nobody raises any concern nor is there any widespread panic that the baby will be abducted or snatched by a stranger. Here one such account from a shocked outsider: