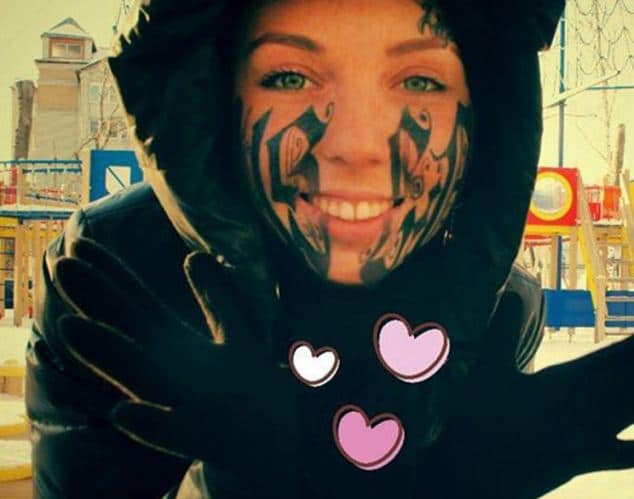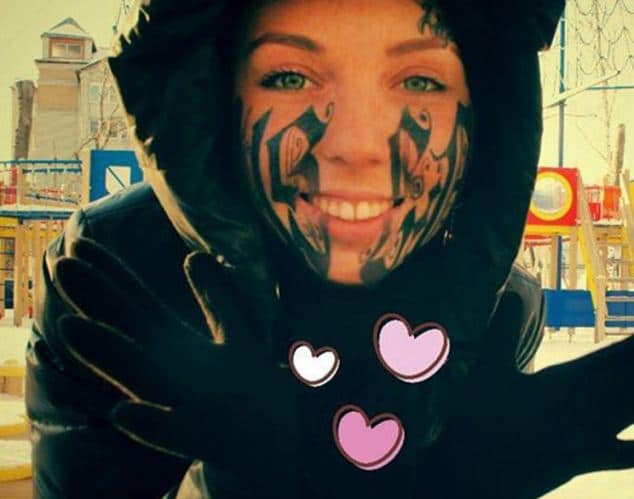 At least other men will know she's all his….
After having met a man physically for the first time after courting each other on the internet one Russian woman decided to show the man her ultimate devotion to him…
The man, Rouslan Toumaniatz who works as a tattooist met 18 year old Lesya Toumaniantz at the tattoo parlor where he works and from there Lesya subsequently agreed to have the man's abbreviated name, 'Rusian' inked on her face in Goth caps.
The meeting at the parlor came to happen after the two are said to have met on an online chat room where they 'quickie fell head over heels in love.'
Said Lesya of the tattoo on her facebook page:
'It's a symbol of our eternal devotion. I'd like him to tattoo every inch of my body,"
Not happy to have her new paramour's name all over her face, the former art student also added above her eyebrow the following: 'All for love.'
Having now embraced her soon to be husband (they have subsequently married) , Lesya is now following under his tutorship in order to become a tattoo artist herself.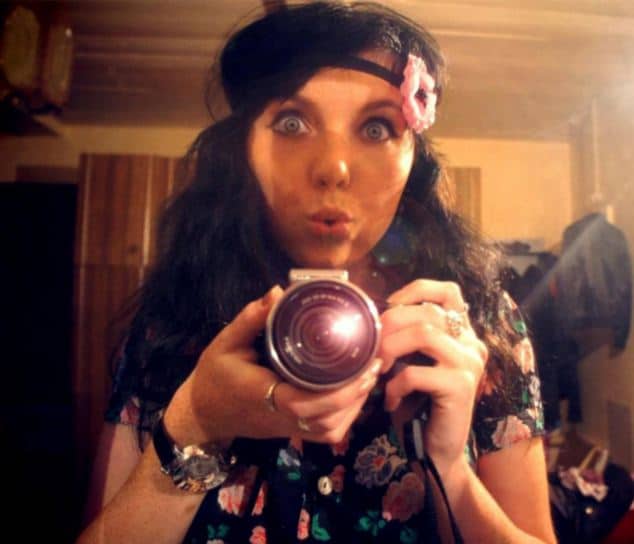 Reflects a friend of Rouslan Toumaniatz: 'Their plans for a life together include her learning to tattoo while she also gets the full-body ink that she's always dreamed of and of course a family.
I know that there are people who are terrified that Lesya has made a rash decision that she'll regret horribly, but sometimes the best decisions are the ones you make in an instant with your heart rather than the ones long-debated in your mind."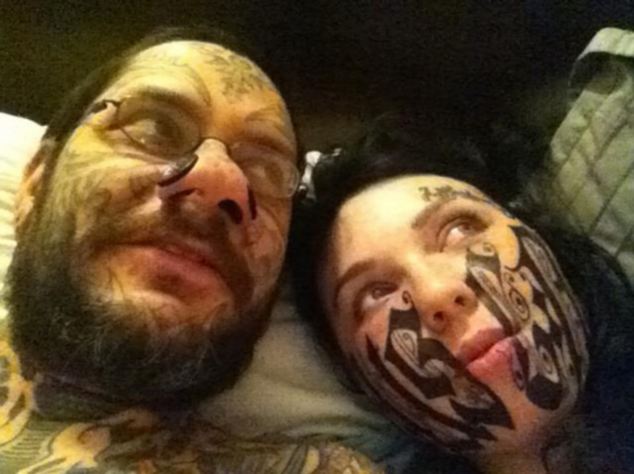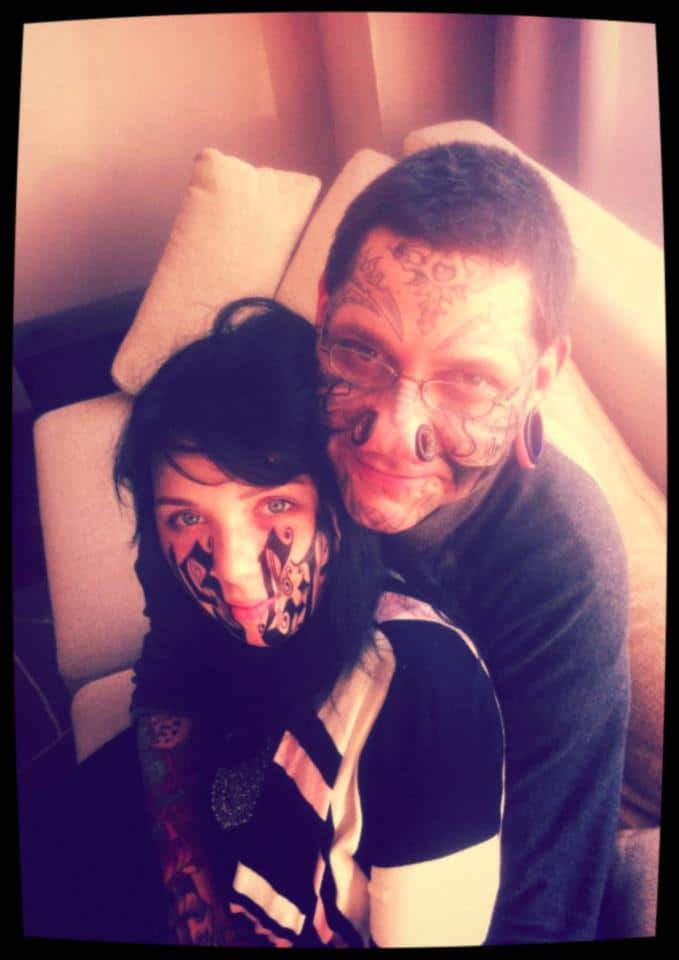 And for those of you wondering why Mr Toumaniantz's handy work looks so familiar there's this episode back in 2009 where he tattooed 56 stars across an 18-year-old's face who then lied and accused him of inking her when she was asleep.
Fearing reprisal at the time, Mr Toumaniantz fled Belgium after the scandal caused by the 18 year old Kimberley Vlaeminckin.
It was only later revealed that she had lied to her family and reporters and claimed that she had asked Mr Toumaniantz for just three stars near her eye. She only admitted to demanding the tattoos after and has since attempted to remove the tattoos with little success.
Of course one must be wondering if Mr Toumaniantz's wife may indeed be fearing about the new tattoos on her face or whether she too will one day have a change of heart? Yet one can say at this stage she is literally married to her new boyfriend for better or worse, which in some way may have been the intent of the marking of her entire face. Or was it?
And then there this was comment on the web that made me wonder as well:
This young woman would have been better served if she'd gotten some help for mental health issues. As far as the tattooist, he seems like an arrogant egotist as he continues to take advantage of vulnerable women.