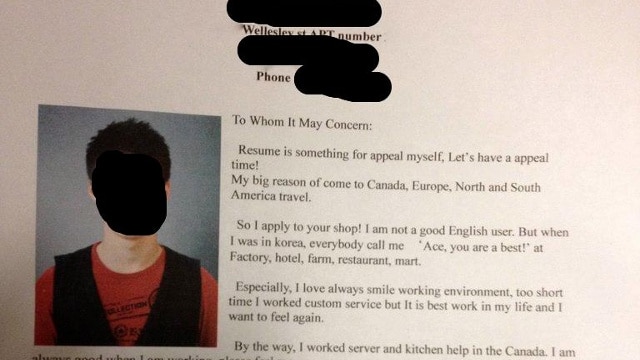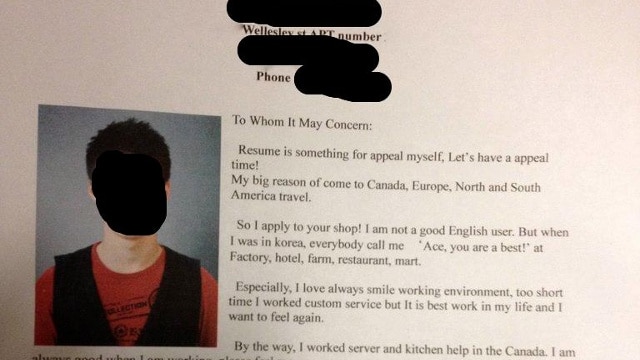 This is how you will never ever get a job.
Kids here's a resume that's being getting a lot of attention today. Not cause it's good or the candidate is some smart fancy pants. No, it's getting mad attention because of how damn awful it really is. Which raises the question why is this shit so dannn awgwfull?
gawker: It is riddled with grammatical errors, having likely been translated verbatim from the author's mother tongue.
Still, through the broken English, a clear portrait of a hardworking, hard-feeling wild bear lifter emerges.
In all seriousness, his passion, ambition, and, perhaps most importantly, willingness to work without pay for an indefinite period of time make him an ideal candidate.
If you're looking for someone who has service, retail, manufacturing, and farming experience and can run faster than a train, you'd be hard-pressed to find someone better.
Shou;dn' t yu emplay thiz hawt bixch now? He cum free and very faster than loco trein…
via buzzfeed