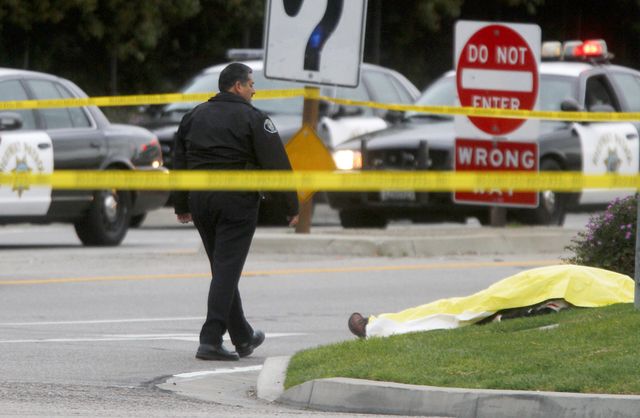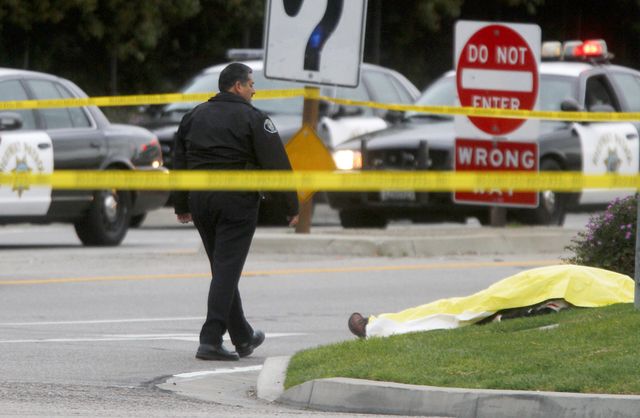 Pandemonium has struck again in Orange County, California with the reports of a shooting (yes the national obsession goes on unabated) at the hands of lone gunman who eventually took his own life.
Tells abc: the shootings started with an apparent carjacking just after 5 a.m. Tuesday in an unincorporated Ladera Ranch area of Orange County, said Tustin police Supervisor Dave Kanoti.
From 5:30 a.m. to 5:55 a.m., Tustin police received police reports of shootings in several locations, he said.
The first shooting took place in Ladera Ranch. The OC Register reports that the suspect, described only as a male in his 20s, is believed to have fatally shot a woman inside a home along Red Leaf Lane.
tells the laist: The suspect fled in an SUV and proceeded to carjack multiple vehicles in Tustin and Santa Ana. A bystander was shot and injured during the first carjacking at Red Hill Avenue and Nisson Road. The second carjacking took place along Village Way and the 55; the suspect is believed to have fatally shot the driver before stealing the vehicle. The third carjacking was reported near Edinger and Newport Avenue, where the suspect shot two people before heisting their vehicle.
It wasn't until officers stopped the stolen vehicle at the intersection of Katella Avenue and Wanda Road that the suspect came into focus but before being able to detain him the suspect fatally shot himself.
Authorities are still trying to figure out if the shooting spree started with the fatal carjacking but could not yet confirm that. At present at least four are confirmed dead, including the gunman.
Offered Leo Kueny, a local 44-year-old resident:
"I've never seen anything like this in this neighborhood. It's a very strange day."
Strange day or just another tragic day in the fast life of America?
above image found here