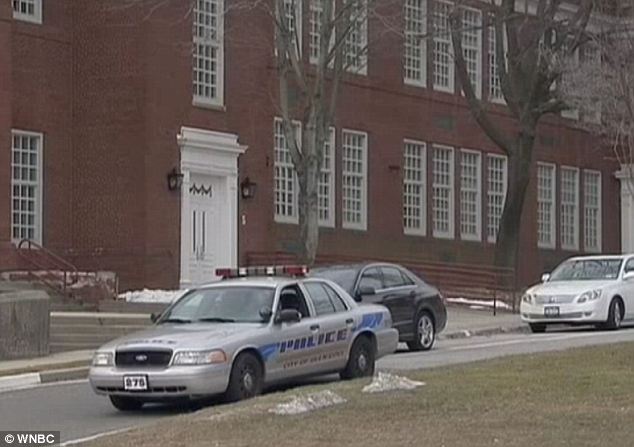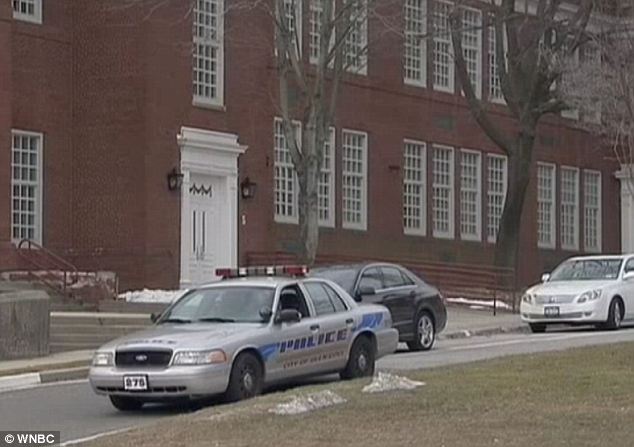 Why did a seemingly good natured and academically bright 12 year old make a hit list outlining classmates, teachers and family that he purportedly wanted to kill?
An unnamed 12 year old boy has been suspended from school after a fellow classmate came across a wish hit list that he had drawn up. The incident is said to have been brought to authorities attention on February 21st after the list was found on the boy's person at Finley Middle School, Glenn Cove where he attended.
Police subsequently searched the boy's house and were unable to come up with any weapons, nevertheless authorities went on to notify all parties on the hit list.
Yet despite the shocking find, authorities are beginning to doubt the young boy ever had any real intentions of carrying out his hit list.
Offered Glen Cove Det. Lt. John Nagle: 'We don't think his intent was to make good on the list at all,'  
Nagle went on to tell WNBC that the boy had no history of violence or troubling behavior.
In fact one of the boy's friends and fellow classmate, Julian Tasayco believes the list came about as a result of the boy being continuously exposed to bullying at school and that he was only trying to scare people. If true raises the question why the boy felt he couldn't simply seek the attention of school teachers to address the harassment? Then again perhaps the boy felt that this too would lead to little action being taken and perhaps only aggravating the degree of humiliation he was receiving at school?
Reflected Virginia Navarrete, a grandmother of a child at the school: "I am worried but I feel so sorry for that kid, too. I think he needs attention."
In all, Glen Clove's mayor was satisfied with the way the threat was handled.
"Families were notified, and the schools are safe," said Mayor Ralph Suozzi . "And I think we just have to be a little more vigilant about these signs or indications that there's a troubled youth or troubled family within our midst." 
The boy was taken to an area hospital for psychological evaluation and remains suspended pending an official school board review of the case.
Reflected one reader on the web: Now we are going to start a "Witch Hunt" and accuse children of mental illness and violate their privacy and other rights, because they put private thoughts on paper? Are you freakin' KIDDING ME? How many of you have said out loud: " I feel like killiing __________." Did you get publicly humiliated and dragged to the hospital for a Psych. Eval? Unreal.
View more videos at: http://nbcnewyork.com.