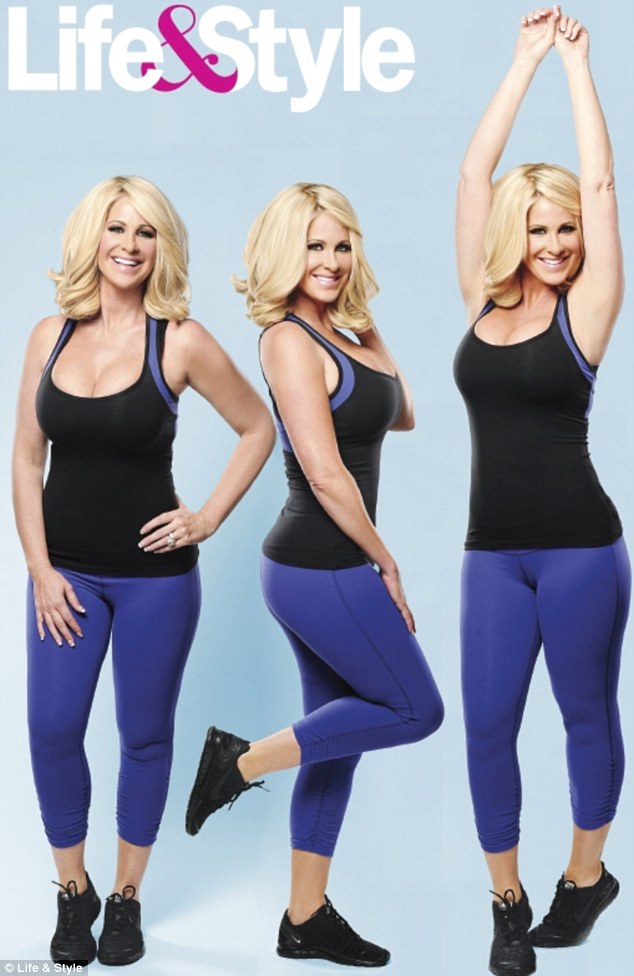 Because Kim Zolciak understands being obnoxious and diabolical svelte and in peak shape is the way you will always adore her.
Not a bad feat, but 4 months after giving birth to her fourth child, Kim Zolciak, perennial favorite of the The Real Blasphemy Housewives of Atlanta is back to her pre baby weight.
In a spread for Life and Style the reality starlet talks about how she managed to shed 30 pounds since giving birth 4 months ago and how breastfeeding and a busy lifestyle have helped her shed weight.
Reflects our collective ray of sunshine: 'I never sit on the couch.'
'I think breast-feeding helped me lose some weight, and I was really busy as soon as I got home with Kash. I went straight into filming my spin-off show, Don't Be Tardy, and I'm sure that helped. I just never sat still!'
Yet good health don't come out of thin air, cause even Kim goes on to acknowledge sensible eating played a role in shedding all those pounds:
'I don't eat red meat or pork or much dairy, and I always eat in moderation."
Kids can we all turn to the other person sitting next to us and gently repeat to them " and I always exist in moderation….'
But diet aside even Kim has come to realize the dreadful inevitable truth:
'I'm accepting that I'm going to have to hit the gym — my girls [Brielle, 15, and Arianna, 11] laugh and say there's no chance, but I really think I'm going to have to.'
Isn't it time you also followed Kim's resolve and got on that exercise bike with your tofu shake desperately waiting for you by the refrigerator counter too…now that the new year is finally here?