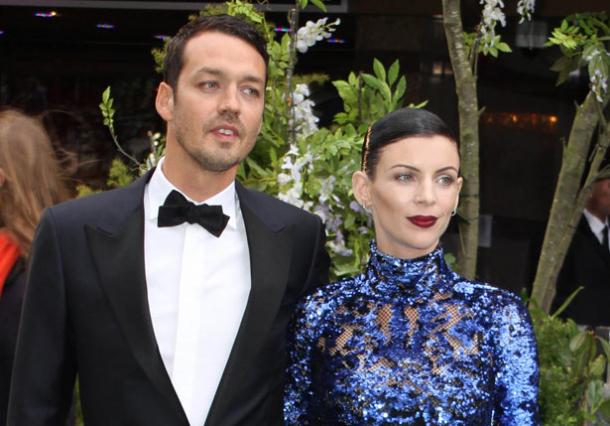 Love don't live here no more bixch…
It's been six months in the coming but jilted fame whore Liberty Ross is calling it a day with her squeeze Rupert Sanders after he got busted by paparazzi having a hot thing with Kristen Stewart on the side of some pristine mountain edge. Yes Rupert will take his romance any which way he can get it.
tmz: Ross just filed her paperwork in L.A. County Superior Court.  She's asking for joint custody of their 2 children — ages 5 and 7.  
Ross, who is repped by disso-queen Laura Wasser, is also asking for spousal support, as well as attorney's fees.
Sanders, who is repped by Lance Spiegel, also filed his response to the divorce petition.  He's also requesting joint custody.  He is not asking for spousal support.  As for attorney's fees, he wants to share the costs with Liberty.
Kids this hardly sounds like Rupert's day does it? Then again the writing has pretty much been on the wall as Liberty has been seen gallivanting around town solo and recently rumored to be making a go of it with uber stallion Jimmy Lovine. At least to his credit Rupert put on a good show prancing about town with his wedding band. Yes I know the deceit we play on ourselves…
Tells Michael K from dlisted: Some source says that Liberty and Rupert went to see a therapist a few times to try to Super Glue back the pieces of their broken ass marriage, but it didn't work and they both realized that their marriage is about as dead as Kristen Stewart's acting skills. A different source tells UsWeekly that Liberty just couldn't kiss Rupert on the mouth without thinking about how that mouth once nibbled on KStew's box in the front seat of a Mini Cooper.
Hmm poor Chi Chi. Nothing like trying to kiss your hawt bixch with the used saliva of a femme fatale half your age sliding off Rupert's gizzards. That's what I call a rough deal and torment.
In the meantime our action hero Kristen Stewart and her hawt thing Robert Pattinson are said to be blissfuly back in love after a stint of 'I love you, I don't love you bixch.'