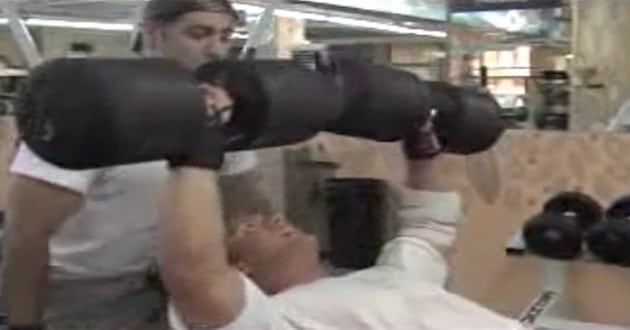 Aleksey Vayner said to have died from a drug overdose. Was he an addict?
Making the rounds in media land today is the assertion that famed former Yale undergraduate, Aleksey Vayner who first came into prominence after becoming a national laughing stock after posting his infamous impossible is nothing video resume is now dead.
Reports ivygate: Today a spokeswoman for the New York City Medical Examiner confirmed to IvyGate that a 29-year-old man matching Vayner's description, under the name of Alex Stone, died on the morning of January 19 in Queens, New York. The spokeswoman indicated that the cause of death has yet to be determined.
Yet some are now wondering out aloud if Vayner (who later changed his name to Alex Stone to escape his self demise) is really dead or just wishfully dead?
The backdrop. Vayner first came to prominence after posting a rather compelling video resume entitled 'Impossible is nothing,' for an investment banking job. The video depicts the young man at the time lifting 495 pound weights, smacking tennis balls faster than 140-miles an hour, karate-chopping six bricks with a fist, and ballroom-dancing with the fiery intensity of 1000 Ivy League suns.
tiangotlost.blogspot.com: The almost seven minutes long video showed Vayner weight lifting, playing tennis, ballroom dancing, and smashes several stacked bricks, while he speaks in monotone about "If you're going to work, work. If you're going to train, train. If you're going to dance, then dance, but do it with passion."
In his 11-page long written resume, he also claimed to the CEO of his own investment firm (then why did he need employment elsewhere?), has knowledge of Chinese medicine, published a book about the Holocaust titled "Women's Silent Tears", one of four people qualified to handle nuclear waste in Connecticut, has been previously employed by both the CIA and mafia, and last but not the least, he gave tennis lessons to Harrison Ford.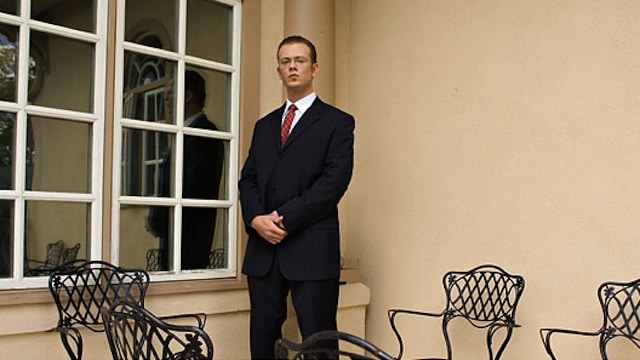 Naturally all that shit went to hell and back (his purported book was largely a copy and paste affair) after tabloid land got a hold of the video and Vayner was forced to abandon his plans for an investment banking career and essentially go into hiding.
Which is what some are now wondering has really happening now. Having being mocked to oblivion and even trading his real name for that of a disguise name Alex Stone media outlet gawker are wonder if Vayner may have just staged his own death to get out of having to live the despicable character he had ungraciously created for himself?
gawker: There are other reasons to be skeptical. Vayner's Internet persona was built on self-reinvention, which makes the narrative extremely susceptible to a hoax. It's also not unthinkable that Vayner's rumored death would finally allow Alex Stone to live.
Vayner's phone number circa 2007 is out of service. We've left a message for his former lawyer and reached out to a few others; we'll update as more details emerge.
Bolstering the view that Aleksey Vayner is back to his old tricks is the following via the nytimes who did a detailed expose on our hero at the time of the debacle:
On his resume, Mr. Vayner cites his experience as an investment adviser at a firm called Vayner Capital Management and his charity work at an organization called Youth Empowerment Strategies, of which he was the founder and chief executive. Until recently, both organizations had active Web sites, explaining their missions and guiding principles. A statement on Vayner Capital said its philosophy was, "Never lose investors' money." Youth Empowerment Strategies featured a four-star banner said to be from Charity Navigator, an evaluator of nonprofit charitable groups.
Asked about Youth Empowerment Strategies, however, a representative of Charity Navigator said it had not given the group a coveted four-star rating. Instead, it had referred Mr. Vayner's organization to the New York attorney general's office, saying it should be investigated for potentially posing as a fraudulent charity.
Reflected one gawker reader: I can't believe I am only now hearing about this amazing dick-head. 
I wish I could have made fun of him while he was alive. 
Which poses the real question. Is Alex Stone really dead and has Aleksey Vayner now been allowed to resurrect himself?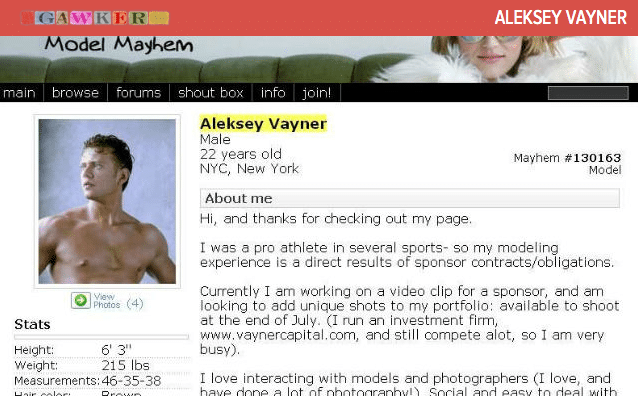 BUT BECAUSE 'S VIDEO WAS TAKEN OFF THE WEB HERE'S A LETTER HE SENT MEDIA TYPES BACK IN 2006 YOU CAN ALL READ AND LAUGH AT:
Dear friends,
I would like to invite you to my party in NYC on August 19th, starting
at 8:30pm, at www.Bar12.com ? A nice bar/lounge located in Midtown
Manhattan. Enjoy the company of great people, live DJ,
all-you-can-eat-appetizers, large plasma tvs, dance, and great specials
on all booze!
Besides celebrating my birthday, I just published a book, Women?s
Silent Tears and would love to use these as reasons to get together and
party with my friends! The book, available at www.LuLu.com/alekseyvayner
– is a gendered study on the Holocaust, through the eyes of survivors.
All proceeds from its sales go to fund Youth Empowerment Strategies
(www.EmpowerAChild.org), a non-profit organization for immigrant
children that my great team and I launched this summer as well (Another
great reason to party?!) Attached you'll find Publisher?s Press
Release, should you find the topic or the cause of interest to someone
you know.
So I really hope you can come, and have a great time! Celebrate, dance,
eat plenty, and of course for some of us ? just get wasted!!!
(Under-age invitees need not worry, you?re set)
1. Please reply to this email if you WILL or MIGHT come = having
semi-accurate headcount will significantly ease my life.
2. If you want/need a place to stay in the city, let me know and I?ll
take care of that on first-come, first-serve basis.
3. Under 21? = reply to this email so that your name is on a list =
getting in will not be a problem at all, guaranteed.
4. Party has no cover. You are welcome to cheap to help cover cost.
I hope to see you soon, and I hope that you are having a fantastic
summer!!!
Much Love,
Aleksey Vayner
www.LuLu.com/AlekseyVayner
www.EmpowerAChild.org