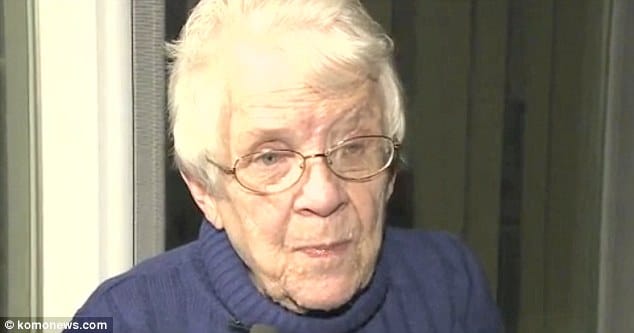 No wonder the new furnace wasn't working…
After recently acquiring a new furnace to keep her house warm, 73 year old Velma Kellen of Yelm, Washington couldn't figure out why it didn't work the way it ought to.
What was also odd to Velma at the time was the fact that she was now beginning to find the front gate door consistently open after making sure to close it behind her as well as the strange smell of marijuana incredulously wafting through her house.
Deciding to finally take matters into her own hands, Velma called a local repairman to see if he could figure out why the furnace wasn't working the way it ought to have.
That is when Velma received the shock of her lifetime.
Said the repairman at the time: "He says, 'Well, I've got good news and bad news. I've got your ducts fixed, but somebody's been living under your house,'"
Crawling out of a space underneath the house, the repairman told Velma that it was littered with beer cans and a liquor bottle.
"I was just amazed when he came in and told me," reflected Velma.
"I couldn't believe it. I thought, golly sakes." 
For her part Velma has no idea how long the person was living in the crawl space, but thinks the unwanted guest was there to get out of the cold.
"They cut the duct so that the warm air was blowing down on them. They were getting all my warm air from the front of the house."
Since the revelation, Velma called upon her insurance company and has had to pay $500 to have the duct fixed.
Yelm's police head has also gone on to remark that in his 18 years with the department he has never heard of anything like what Velma had to experience. Which of course raises the question, when was the last time you felt the need to squat a house to get yourself a warm roof over your head…?
Welcome to a brave new world indeed…